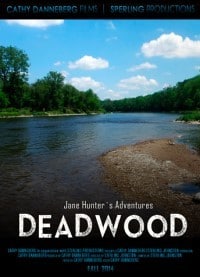 You like adventures? How about: Wild Water River meets a survival journey in the wilderness? For a new film from the filmmaker/director Cathy Danneberg, a fundraising campaign has begun with the goal of financing the film in order to make a filmmaker's passion a reality, while supporting its actors in their careers.  The aim is to make an adventure film that has serious, dramatic, and sad feelings.
Big Survival Adventure
The synopsis of the film: Jane Hunter's Adventures Deadwood follows a young tomboy named Jane, who goes on a canoe trip with her dad's friend while spending the summer at her dad's camp in the woods. While on the trip, they witness poachers and get chased by them. When her companion dies, Jane is left alone, stranded on a river. She hopes for a rescue,  but her ordeal becomes a big survival adventure.
 Indiegogo Fundraising for Jane Hunter's Adventures Deadwood
This video explains,  in a creative way, all about the film and how you can be a part of this project:

Man vs. Wild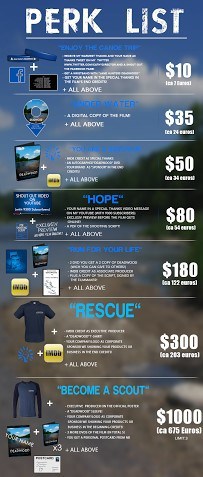 While a dramatic film, Jane Hunter's Adventures Deadwood also has an Indiana Jones Man vs. Wild feeling.
The director's goal is to raise CAD $3,000 by June 30, 2014. Why spent lots of money on Hollywood movies, when you can support a young filmmaker and follow her journey?  If you would like to support this project, visit the film project page on the website http://cdfilms.tk. Click on "Fundraising" to learn how you can help and spend some time on the site discovering more about this amazing film.
And by donating, in addition to the satisfaction you'll feel by supporting this young filmmaker, you'll receive some awesome perks like t-shirts, Dvds, film credits and much more.