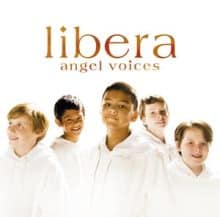 Almost everyone into Treble music knows about Libera. Reading about them at BCSD, I could not miss the fact that they have succeeded in their objective "to make boy choir music more accessible to a wider audience." I have met several people who did not know anything about the treble and the performers of choir music, but at the same time knew about Libera – from movie soundtracks (Merchant of Venice, The / Hannibal).
More information about their story can be found on Wikipedia. The choir's distinct style is easily recognizable – choir and beautiful solos alongside drums, organs, and other suitable instruments. The lyrics are superb, especially Latin ( I used to learn in High School ).
At this moment, I have four of their albums but have an intention to purchase them all shortly.
Their official website is as simple as it can get – but the resources to be found there will satisfy the needs of almost everyone who wants to learn more about them. Besides, you can check out the FAQ and a lot of information about the specifics songs performed by Libera.
I enjoy listening to Libera while I am at home or am working on some project or even while I am travelling by train, bus or whatever as it tends to calm me down a bit – it is hard or hard to explain the exact feeling – but you can hear Libera for yourself. My dad, for example, does not like it – "It is like church music " – he says – but well, everyone has his own tastes.