"Stay away from anything that stains your soul."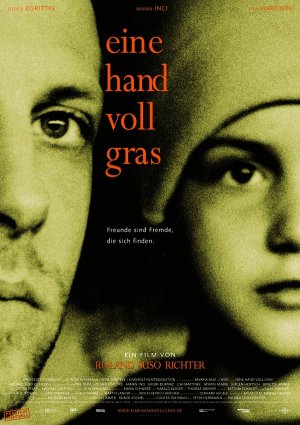 I was looking for a darker and more realistic Coming-of-Age themed film and, after checking a dozen titles that I dismissed for being either too childish or for possessing debatable quality, I found just what I was seeking in the 2000 German-Iranian co-production of A Handful of Grass (Eine Hand Voll Gras).
The film is a drama based on actual events (screenwriter Uwe Timm found inspiration in a newspaper article), and tells the story of a 10-year-old Kurdish boy named Kendal (Arman Inci). Kendal leaves the small village where he lives to accompany his uncle to Germany. The uncle has promised to take care of his nephew and even find him work so that he can help his family organize the wedding of his older sister.
"He will do well there. And the work is easy, easier than here."
From this moment on the viewer witnesses Kendal's struggle for survival, as the boy finds himself alone in a foreign land when his uncle is arrested on suspicion of drug trafficking. The little boy finds an unlikely friend in a taxi driver who cares for the boy until the uncle (now released) comes to collect his relative.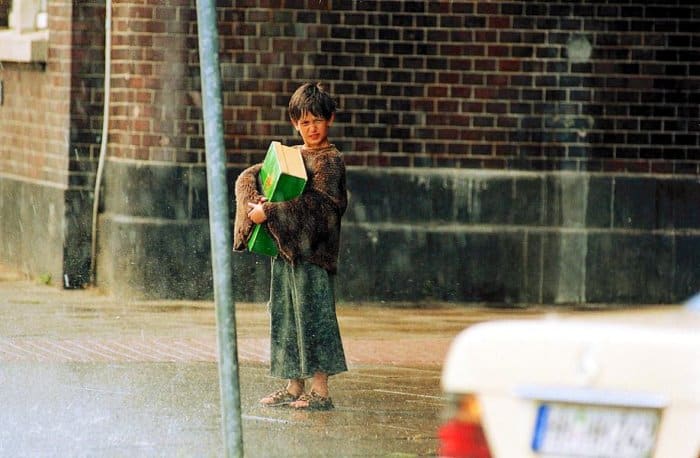 Unfortunately, despite his hopes, things go from bad to worse when we discover that Kendal's uncle plans to use the fact that the boy is below the age of criminal responsibility and will involve Kendal in his shady business.
While the plot is somewhat predictable largely due to the clichéd characters and stereotypes (of Germans and immigrants), the film is both enjoyable to watch (thanks to the funny scenes portraying the first experiences of Kendal with household appliances unknown in his world), but also heart wrenching due to the harsh reality the boy has to live in.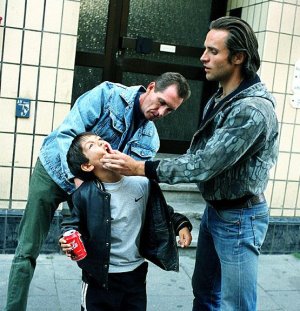 The film doesn't spare its viewers the nastiness of the underground criminal world of Hamburg as perceived through the eyes of a little Kurdish boy, or the helpless situation the boy finds himself in due to the inefficiency of government institutions. It's impossible to remain indifferent to the fate of little Kendal thanks to the skillful portrayal of his character by young Arman Inci. The facial expressions of the young actor – from awe, to sadness, to fear — reflect his inner world and contribute significantly to the emotional effect of the story. As in many a Coming-of-Age tale about innocence lost, one is prepared for the possible developments, yet is still likely to find himself/herself moved nonetheless. I know I was.
The overall stylistic of the scenes filmed in Germany, as well as some of the motifs of the story, offer the viewer reminiscences of Christian Wagner's 2002 movie Ghetto Kids. Rough-grain film stock is used in some scenes to achieve the coarse look of a newsreel, capturing events as they happen. Portraying real-life scenes with disturbing authenticity is a frequently used method in German Coming-of-Age films.
Overall, A Handful of Grass is a poignant drama that is intriguing enough to make most viewers dismiss its plot's clichés, underdeveloped characters, and sub-motifs. It's a film that can genuinely move you — often bringing a smile or a tear to one's face.   It deserves to be seen, and I recommend that you do that.
Trailer ( in German )
Author's Note: The DVD contains English Audio Track