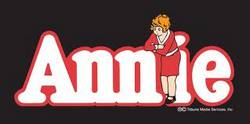 In 1977, the original Annie opened on Broadway and ran for nearly six years (2,377 performances) at the former Alvin Theatre (now the Neil Simon Theatre).  The show was based on the comic strip, Little Orphan Annie (1924-2010) and it won the 1977 Tony Award for Best Musical. The show had its pre-Broadway previews at Connecticut's Tony Award winning Goodspeed Opera House.
For those not familiar with the premise of the show, it is set in New York City during the 1930's in the midst of the Great Depression. Annie is an 11-year-old orphan who is like the "mother hen" to all the younger girls in the Municipal Girls Orphanage.  She shields them from the strict, often inebriated Miss Hannigan, the supervisor of the orphanage.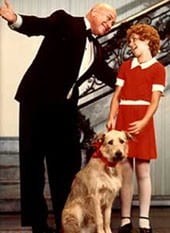 At Christmas, billionaire Oliver Warbucks wants a child to share the joys of the Christmas season with and sends his assistant to the orphanage for that purpose.  Annie is chosen and goes along to his mansion for a planned week during the Christmas holiday. The week turns into many weeks as "Daddy" Warbucks and his staff fall in love with the little red-haired Annie and eventually, after many plot twists and turns, he ends up adopting her.
That original Broadway production led to productions of the show in many countries, national tours, revivals on Broadway and even a movie version in 1982.
The original Broadway Annie was Andrea McArdle. Here is some footage of the original show, featuring Andrea singing the show's signature song Tomorrow: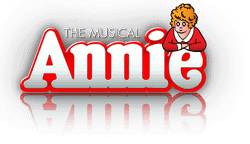 In June of 2010, it was announced that in celebration of the 35th anniversary of the original Broadway opening of Annie, a full revival of the show, to be called Annie the Musical, will be mounted on Broadway with previews beginning in the Fall of 2012.
The revival will have a new book by Thomas Meehan, will be directed by Pulitzer Prize and Tony Award winning director James Lapine (Sunday in the Park with George, Into the Woods,  Sondheim on Sondheim and many others) and will be choreographed by Tony Award winner Andy Blankenbuehler (In the Heights, 9 to 5,  Bring It On: The Musical and others).  The music for the original Annie and Annie the Musical is by another Tony Award winner, Charles Strouse (Bye Bye Birdie, Golden Boy, Applause and many others). Lyrics for both Annie and Annie the Musical are by Martin Charnin.
A Nation-wide Search to Find Annie
By June of 2011, a massive search was underway to find Annie the Musical's star:  Annie herself.  A multi-city coast-to-coast search that spanned nine months and over 5,000 auditions finally found the new Annie.  Her identity was revealed April 27, 2012 on the NBC morning TV program Today:
Visit msnbc.com for breaking news, world news, and news about the economy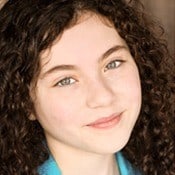 Readers of TheSkykid.com and fans of Billy Elliot the Musical (BETM) may recognize that face.  There is a Billy connection to this story, beyond the fact that when BETM was first being written about in the media, stories frequently said that the role of Billy is for boys what the role of Annie is for girls — a headlining part during which its young star is constantly on stage and expected to essentially carry the show. Eleven-year-old Lilla Crawford most recently played the role of Debbie, the daughter of Billy's dance teacher who has a crush on Billy, in BETM on Broadway.  She hails from Los Angeles, CA where she has trained at the Youth Academy of Dramatic Arts and appeared in 14 shows in conjunction with that organization.
Remainder of Child Cast Announced
On Tuesday, May 15, 2012, the girls who will be joining Lilla as "orphans" in the show were announced. This is a young and talented group of actresses with much stage experience despite their collectively young ages.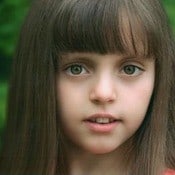 In yet another connection to BETM, Lilla will be joined by another former Debbie from Broadway, Georgi James.  Besides Billy Elliot, Georgi also appeared on Broadway in A Tale of Two Cities.  Director James Lapine is also very familiar with Georgi's work as he previously cast her in the role of  Olive Hoover in his production of  Little Miss Sunshine at La Jolla Playhouse in California. Like Lilla, Georgi is also 11-years-old. In Annie the Musical, Georgi will play the role of "Pepper".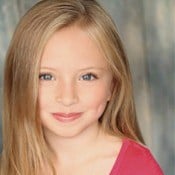 Eight-year-old Emily Rosenfeld will be making her Broadway debut in the role of the orphan "Molly".  But even at that tender age, Emily, who is from Westchester, NY, has much stage experience.  She's appeared in amateur productions since the age of three in such shows as The Sound of Music, The Secret Garden, Peter Pan, and Guys and Dolls.  Emily also sings with the Broadway Youth Ensemble.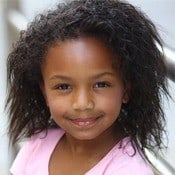 Appearing in the role of "Kate" will be seven-year-old Tyrah Skye Odoms. Like fellow Annie actress Emily Rosenfeld, even at such a young age Tyra, a New Jersey native, has previously performed with the Maple Shade Community Alliance Summer Theatre Program, the MSHS Performing Arts Department and the Bridge Players Theatre. She has previously studied ballet and jazz with the Marcia Hyland Dance Company and has also worked as a model in several print advertising campaigns and in fashion shows.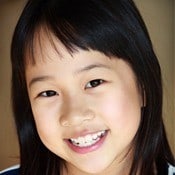 Junah Jang has been named to play the orphan "Tessie".  Junah, who is nine-years-old, will be making her Broadway debut in Annie.  She has previously performed at youth theaters in such shows as Seussical The Musical (Jojo), Annie (Molly), The Sound of Music (Gretl), Schoolhouse Rock Live! (Shulie).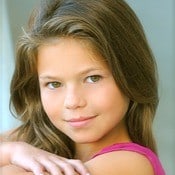 Age and acting experience wise, the "senior" member of this band of orphans is Madi Rae DiPietro, who is all of 12-years-old and will also be making her Broadway debut as "July" in Annie the Musical. From San Diego, California, like many of her young co-stars in the show Madi comes to Annie with a wealth of previous experience belying her young age.  Appearing in TV's long time soap opera Days of Our Lives when she was only six, she made her musical theater debut at the La Jolla Playhouse as a pageant girl in Little Miss Sunshine. She has also appeared in the Lyceum Theatre's Joseph and the Amazing Technicolor Dreamcoat and at San Diego's Old Globe Theatre in their holiday production of How the Grinch Stole Christmas. Madi has extensive dance training in ballet, jazz, tap and lyrical dance as well as in musical theatre and choreography.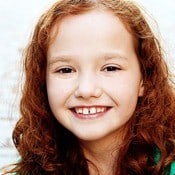 Hailing from Richmond, VA and also making her Broadway debut in Annie the Musical is Taylor Richardson.  Taylor will play the role of the orphan"Duffy" and has also been tapped to be the understudy to Lilla Crawford as "Annie".  Taylor has been dancing since the age of three with the Ann Catherine Cross School of Dance  in Mechanicsville, VA and has won multiple dance titles and awards across the region.   She takes voice lessons with Cathy Motley-Fitch and plays piano and accordion. Taylor's most recent regional stage credit is as "Susan Waverly" in Irving Berlin's White Christmas.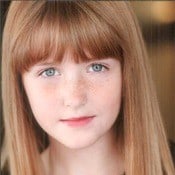 The final member of this young, talented child cast is 11-year-old Jaidyn Young.  Because each of the orphans have such extensive roles in the show, if one of them was ill or otherwise not available the show couldn't go on. So Jaidyn has been named standby for the roles of Annie, Pepper, Duffy and July and will go on in those roles should the primary actress not be available. When she does get on in one of those roles, she'll be making her Broadway debut. Jaidyn's previous experience includes roles in regional theatre productions of Annie in Annie (Performance Riverside), Marta in The Sound of Music (3D Theatricals), Child Soloist at age 7 for Glory of Christmas (Crystal Cathedral), also in the National Merit film Voice in Silence as the lead role Abby.
In this short video clip, Director James Lapine and Choreographer Andy Blankenbuehler talk about their expectations for the show.  The clip includes scenes from the auditions held in New York City and some theatre-goers reactions to the news that Annie  is coming back to Broadway.
For More Information about Annie the Musical go to the show's official website