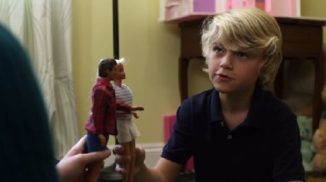 Writer and director Nick Corporon is a name to watch out for if you enjoy movies that focus on gender issues and sexual orientation. His work is largely crowd-funded and made to professional standards that rival those of corporate productions. At the time of writing, his first full-length feature Retake is about to première at the acclaimed San Francisco LGBT film festival.
Corporon's 2014 short Barbie Boy is a delight. The eponymous boy is seven year-old Bobby who, as the title suggests, loves playing with his Barbie doll. His parents are tolerant of this quirk but, while his mother is entirely non-judgmental, his dad finds it hard to hide his disapproval. When he tactfully explains to Bobby that dolls are for girls and that he should probably keep his playing with them private, the boy starts asking himself some searching questions.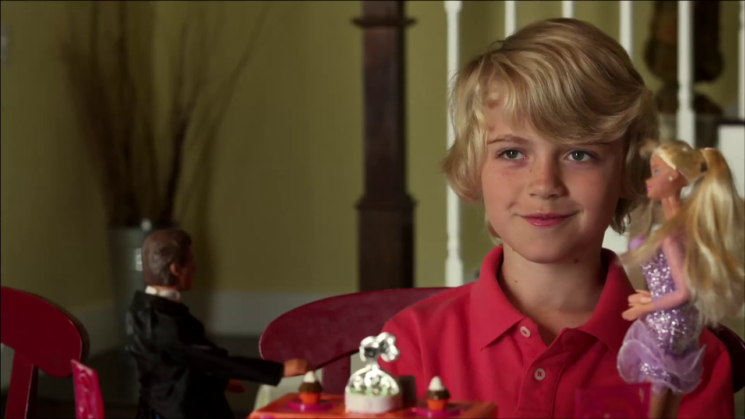 Filmed, edited and acted to near perfection, Trent Carlton makes a particularly strong début as Bobby.
This film has a special connection for me because I used to play with dolls as a boy too (albeit a couple of years younger than Bobby). My parents also accepted this as natural. It wasn't until several years later that my grandma told me that my mum used to have an Action Man (GI Joe) when she was a girl!
Barbie Boy's storyline is straightforward but it packs many issues into its 13 minutes. Gender roles, peer pressure, societal norms and growing up are all addressed in what is nevertheless a light-hearted film. It doesn't try to make any noble political statement and, in fact, its non-presumptuous presentation is for me its greatest strength. It's just beautifully observed and brimming with empathy.
The whole film is available to watch on Nick Corporon's Vimeo channel.