Christian Bale is widely regarded as one of the most accomplished actors of his generation. He has mesmerized audiences over the past decade with haunting, well-rounded turns in films like American Psycho, Rescue Dawn and The Prestige. He is also the figurehead of modern cinema's most lucrative franchise, Christopher Nolan's reboot of the Batman movies. In 2011, he won an Academy Award for the performance of his career as a down-on-his-luck former boxer in The Fighter. But what most people forget is that Bale has had a long time to hone his craft. He has been appearing in movies since 1986, the year that he turned twelve. Before he turned eighteen, he moved audiences with the lead role in a Steven Spielberg movie Empire of the Sun. Bale is a rarity in Hollywood: A child actor who attained success in his adult career. It may just be because of his talent. If that's the case, these five child actors may win Oscars themselves one day.
Five child actors who exhibit the talent that may win them Oscars one day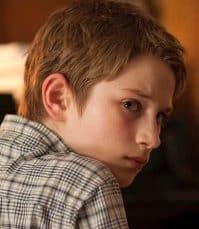 Thomas Horn in Extremely Loud & Incredibly Close
Though this film does not come without its flaws, there is little bad anyone can say about the acting here, thanks to a stellar cast including world class talent like Sandra Bullock, Tom Hanks, Jeffrey Wright and Max Von Sydow. But the star of this show is 14-year-old Thomas Horn, who delivers a knockout performance as an autistic child looking for one last connection with his father that died on 9/11. Horn has to balance a lot of complicated emotions and manage severe character tics, but he does it with the aplomb of an old pro.
_______________________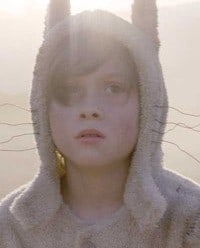 Max Records in Where the Wild Things Are
Taking on the role of Max in the adaptation of the classic Maurice Sendak children's book would be a dream job for any child; at least it would have been for me. I guess it's fitting it went to a kid named Max, and this young actor does the part beautiful justice. The twelve-year-old Records is funny and vulnerable all at once, and experiencing the wild rumpus through his eyes is a real treat.
_________________________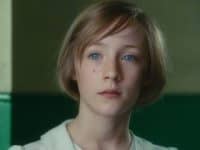 Saoirse Ronan in Atonement
Honestly, this spectacular young performer has more stellar performance on her resume than a lot of today's adult A-list stars. But her finest work comes in the 2007 masterpiece Atonement. Ronan, who was thirteen at the time the movie was made, plays Briony, a socially awkward girl who commits a terrible mistake that has severe consequences for her family for decades to come. Despite her small frame, Ronan gives a very adult performance. Each line is delivered with icy confidence, every mannerism is well thought-out. Saoirse Ronan is a name I expect to see on movie posters for a long time.
________________________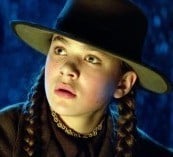 Hailee Steinfeld in True Grit
The Coen brothers are legendary filmmakers, and are typically favorites of actors. But one quick glance at their filmography and you'll discover they are unaccustomed to working with child actors. Their work with Steinfeld in their 2010 remake of the classic western would lead you to believe otherwise. Steinfeld is a pistol; she fires off a dialogue at a rat-a-tat pace that is explosive. Even though she is matched up against magnificent actors like Jeff Bridges and Matt Damon for a majority of the movie, she refuses to be shown up. If anything, she shows them up.
__________________________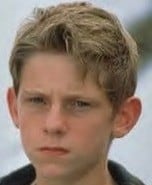 Jamie Bell in Billy Elliot
I'm saving this performance for last for two reasons. 1. I'm cheating here. This film dates to a little more than ten years ago. 2. It's the best of the bunch, and too good to ignore. Bell is electric as a British ballet prodigy, but pursues his "girly" hobby despite the wishes of his overbearing father. Bell does his own dancing too. You can't take your eyes off the kid. This film came out in 2000, and Bell is grown now. He has done fine work in movies like King Kong and Defiance, but he has yet to top his stunning debut.
_______________________
Katharine Hepburn once said, "Acting is the most minor of gifts. After all, Shirley Temple could do it when she was four." These five actors may have a minor gift, but they have major talent.
Guest article by Zack Mandell
Author bio: Zack Mandell is a movie enthusiast, writer of movie reviews, and owner of www.movieroomreviews.com which has great information on actors such as Christian Bale. He writes extensively about the movie industry for sites such as Gossip Center, Yahoo, NowPublic, and Helium.