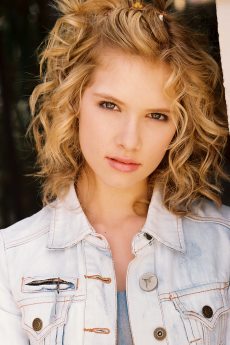 What do you get when a Midwestern girl with a Polish father moves to Hollywood and teams up with an Italian music producer who helped launch one of the world's hottest Mexican pop groups? Answer: Country music that's as American as baseball, apple pie, and Nashville!
Meet Claudia Lee, a fresh new singer, songwriter and actress with a hit TV show behind her and an exciting new country album on the way. Best known for her recurring role as "Bridget" on Disney's Zeke and Luther—and soon to appear on the CW network's Hart of Dixie—15-year-old Lee has the maturity and work ethic of seasoned show business professionals twice her age.
"I get it from my family," she says. "My parents are amazing and their values are nailed into my head. They have taught me to respect myself and to work hard. Who I am today has evolved from the kind of people they are."
Lee's first album—a collection of 12 new songs—is expected to come out early in 2012, but she recently released her first single from it, Hollywood Sunset, a playful, romantic song set in—where else?—the movie capital of the world. In the video, Lee dreams of falling in love with her leading man, a cute guy with a guitar, played by actor and singer Noah Hunt (The Homes), who accompanies her through Hollywood, stopping occasionally to enjoy an ice cream cone or a stroll through Griffith Park. Despite its romantic "movie" theme, the song is more personal for Lee, while at the same time having a universal meaning that can apply to anyone.
Hollywood Sunset – Claudia Lee
"When I was introduced to this song, I had just arrived in Hollywood and I didn't know what to expect," Lee says. "I really liked it, because it's about hoping that something great is going to happen in your life, but not knowing if it will. It's about following your dreams, which is something that everyone can relate to."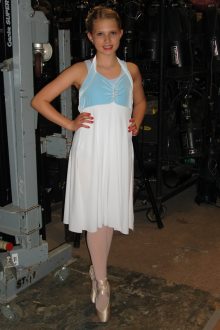 If anyone knows about following dreams, it's Claudia Lee. Born in Lafayette, Indiana in 1996, she was a precocious kid with a penchant for performing. By age three, her Polish immigrant father and American mother enrolled her in dance classes, where she quickly learned ballet, jazz and tap-dancing. Her dancing skills would later prove handy when her character on Zeke and Luther has to perform in a school musical.
When she turned eight, without any coaxing from mom and dad, Lee decided that she wanted to learn her father's native language. Happy to oblige, her parents sent her to a private school in Poland for one month every summer, for five years. It was a lot of work, but Lee now speaks the language almost fluently.
"My parents had always said that I could accomplish anything, so one day I said I wanted to learn Polish," Lee says. "I was tired of having my father translate for me all the time. Now I speak it with him, my grandma, aunts and uncles."
Scene 2, Take 1
Lee's journey to the West Coast actually began back East, when she spent several weeks at the School of Creative and Performing Arts (SOCAPA) summer camp in Vermont, in 2009. Her roommate's parents happened to be friends of Harry Abrams, president of the famed talent agency that bears his name. After meeting Abrams, his agency offered to represent Lee. With a once-in-a-lifetime opportunity beckoning, Lee packed her bags and moved to Los Angeles with her mother a few months later, while her father stayed in Indiana to run his business.
"My dad travels back and forth from Indiana to Los Angeles," Lee says. "He spends more time in L.A. than back home. Both of my parents are very involved in my career."
Many actors struggle for years in Hollywood, without getting work. But Claudia Lee was fortunate to land a national TV commercial for Comcast within her first few weeks, appearing with actor Zachary Levi (Chuck, Less Than Perfect). Next, she was cast in the starring role in a short film, The Circus Girl, in which she played a Russian villain traveling with a family of circus performers.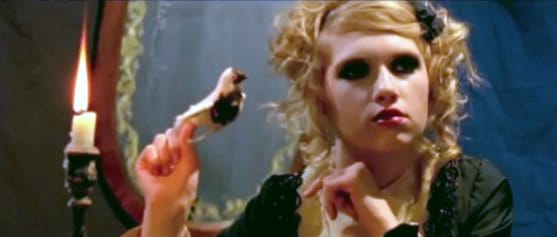 Claudia Lee in The Circus Girl
Then came Lee's most prominent role to date. In early 2011, she was cast in a recurring role on Zeke and Luther, which airs on Disney XD and the Disney Channel throughout the world. On that show, she played Bridget, a waitress in a donut shop, and the love interest of Luther, played by Adam Hicks.
"Adam was incredible to work with," Lee says. "He is truly a nice person, and a lot of fun. Zeke and Luther was my first television job, so I had a lot to learn about the lingo and camera angles. Adam taught me a lot about comedic timing and improvisation."
Recently, Lee was cast in a recurring role in the CW network show Hart of Dixie, starring Rachel Bilson. Lee plays "Magnolia," the younger sister of the character "Lemon Breeland" (Jaime King).
Acting is just one of Claudia Lee's ambitions. Always a music lover, she began studying piano at the age of 10. After arriving in Los Angeles, she teamed up with music producer Max DiCarlo, who had previously worked with Elton John, Donna Summer, Giorgio Moroder and the popular Latin group RBD. Lee's first project with DiCarlo was a song titled It Gets Better, which was inspired by the national It Gets Better Project, a campaign against bullying in schools. The video features images of people from all walks of life who have been picked on for different reasons, while Lee sings encouraging words: "When they all put you down, and make you feel like a clown, come around and talk about it, you can scream or shout it, when you're under attack, you know that I got your back…"
It Gets Better – Claudia Lee
After It Gets Better was completed, Lee and DiCarlo were more convinced than ever that they wanted to make an album together. They spent long hours in the studio to create Lee's first country music album.
When she isn't going to auditions, working in recording studios and shooting scenes on TV and movie sets, Lee is a freshman at a Christian school in Los Angeles. Juggling work, education, family life and friends can be challenging, but Lee is enjoying every minute of an adventure that many people only dream of.
"I feel very blessed to be able to work in this business, and I'm grateful to my parents for helping me get to this point," she says. "I'm excited about what the future holds."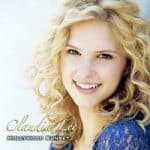 Hollywood Sunset is being released to country radio stations and video outlets nationally. The song is available on iTunes, and the video can be seen on YouTube at www.youtube.com/claudialeelive.
More information about Claudia Lee is available at www.ClaudiaLeeLive.com and at www.facebook.com/claudialeelive.
Guest article by  Fred Anderson
Fred Anderson is a Los Angeles-based publicist and creative consultant. He works with actors, filmmakers, musicians, comedians and authors.