As a genre, coming of age films are more usually made about boys becoming men, than girls becoming women.  It has been a male dominated area, from the directors, to the stars, to the storylines. Yet one should not ignore the fact that there are movies out there, focused on girlhood, which both shaped and reproduced adolescent femininity.
Today, new films are emerging, made predominantly by female directors and covering the experiences of teenage girls.  It is refreshing to see these films dealing with social issues. Girls are being featured in commercial films produced both within and outside of the Hollywood movie industry.  The idealized image of girlhood concerned primarily with innocence and following the traditional forms of male authority is being replaced with a more realistic portrayal of the experiences shaping a girl into a young woman.  Girls grow up in a harsh world and have to fight for what they want. Heightened teenage emotions are laid out in all their glory, making every step more tragic, yet more compelling.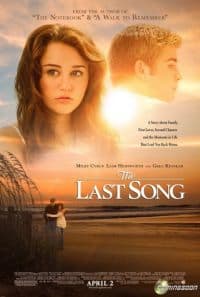 The image of the rebellious girl ready to take on the world is projected in titles such as Thirteen, Mean Girls, Juno, and Fish Tank…to name but a few. The 2010 drama The Last Song offers an intriguing portrayal of a teenage girl in emotional turmoil. Other examples of the shift in the female coming of age films can be seen in the 2001 film Glitter, starring Mariah Carey, and Lone Scherfig's film An Education. The 2009 film Precious leaves mawkish sentiment at the door and gives a view of urban  female rite of passage not usually seen.
Its clear now the Coming of Age films for Girls have finally Come of Age !
For more on the topic we recommend the following articles :   Coming of age films – boy`s or girl`s thing and Top 5 Coming of Age Films for Girls