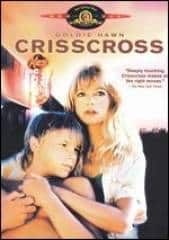 If I had ever known that CrissCross was such a wonderful and powerful movie, I would have seen it long ago; instead of having it in my collection for ages unseen. There are several movies I have seen recently that have a similar overtone. Amongst them, Kind of the  Hill and The Heart Is Deceitful Above All Things. CrissCross is a "coming of age" film and, at the same time, a sensitive drama. It is a combination that often produces powerful and touching masterpieces, this one being no exception.
moral anti-drug message
Based on Scott Sommer's novel, the movie deals with the special relationship between a young single mother and her twelve-year-old son. Goldie Hawn plays a woman abandoned by her husband, who tries her best to provide for her son's future. She works as a waitress in a small motel in Key West and serves drinks in a strip club. But soon, the lack of money forces her to become a stripper herself. From that moment on, the stories go on, almost like in the video clip of Metallica, Turn the Page.
  the film is not easy to watch
However, the story in the movie is told from the viewpoint of her son, the 12-year-old Criss (Davit Arnott). He is an innocent boy, wounded by his father's absence, trying to help his Mom with money by doing several side jobs. One of them involves delivering fish regularly from a ship at sea to the hotel cook. One day he discovers that he is being used as a mule by the cook who secretly deals cocaine. He feels betrayed, but at the same time, he sees a chance to help his mom quit her stripping job by making enough money for both of them, selling drugs.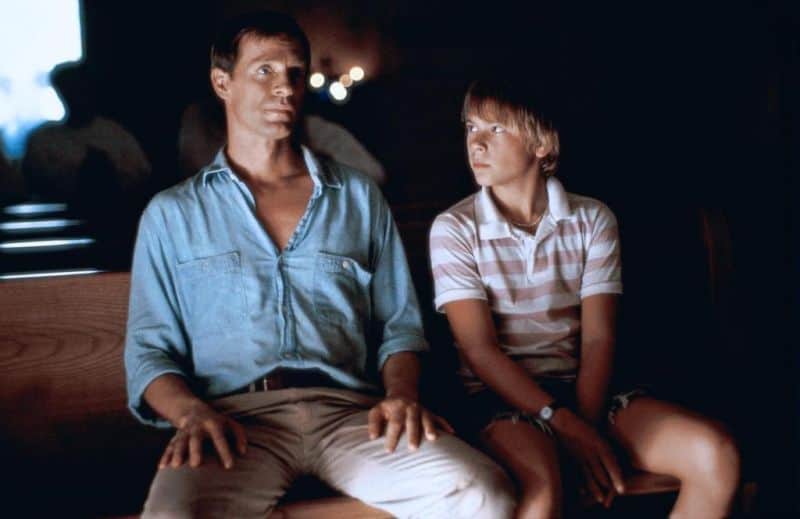 In the review written by Chris Hicks, Davit Arnott is said to "Resemble River Phoenix at this age.", which is an odd fact, considering the many reviews in which one of the actors in Son of Rambow, Will Poulter, is said to resemble River Phoenix as well. It makes me wonder if that`s on purpose or purely coincidental. Another interesting fact is that Davit makes his debut in CrissCross, and as often happens, when debuting young actors, they deliver an unforgettable performance. He mostly narrates the movie's story, and I could not help noticing his unique speaking style. Probably the best description of his talent was written by danchia in his review, "David Arnott played his role as the troubled teen, coming of age, with just the right balance of streetwise authenticity, vulnerability and innocence" ( source )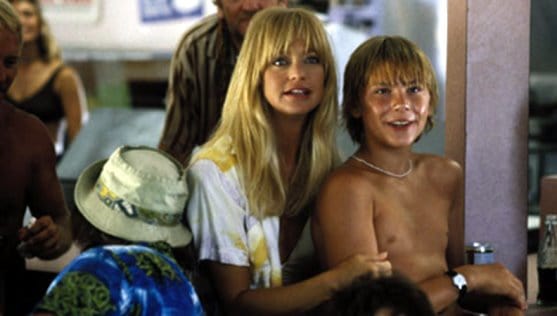 Some people consider this movie's action to be a bit slow-paced, but to me, this was not the case. Moreover, it seemed that the director did a good job dipping the viewers into the atmosphere of the late '60s (hippies wandering the streets, rock and roll songs playing in the background ). The movie has several funny moments mostly related to Criss`s coming of age and inexperience.
 CrissCross Trailer
  "CrissCross" is rated R for violence, profanity, vulgarity, nudity, sex and drugs
https://www.imdb.com/title/tt0104027/reference