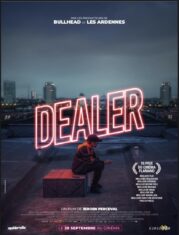 Writing about Coming-of-Age cinema for the past fifteen years I have seen thousands of flicks, which makes finding a title that offers a distinct, original, and provocative story somewhat of a challenging task. In light of this, I feel compelled to recommend  Dealer, a Coming-of-Age drama written and directed by Belgian filmmaker Jeroen Perceval. 
Perceval's controversial debut follows the story of Johnny (Sverre Rous), a fourteen-year-old child who roams the streets of Antwerp, dealing drugs alongside a few friends of similar age. Johnny comes from a broken home; his mother is an artist who teeters on the edge between insanity and brilliance, and he was never told his father's name. Since he does not have a safe place to stay during the week, the youngster spends his time at a youth home, only visiting his mother on the weekends.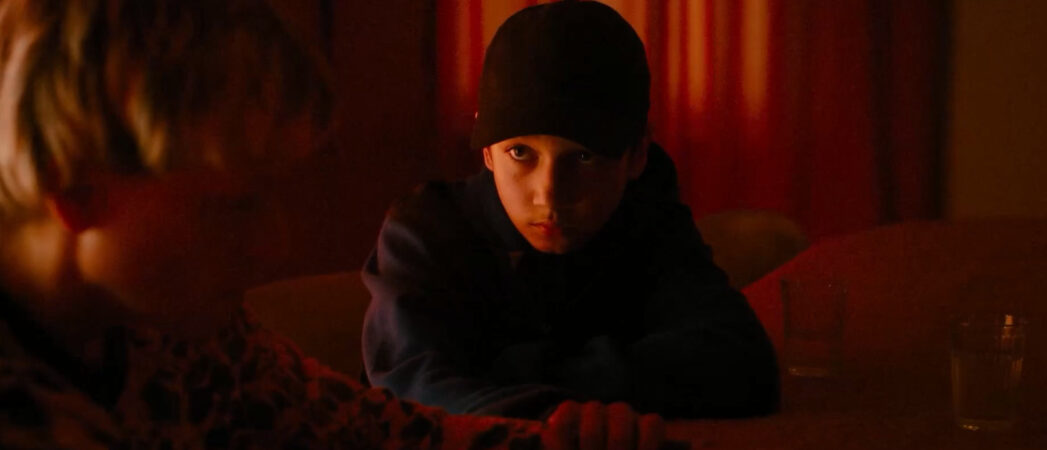 Given his upbringing, it's not surprising that the child looks up to Luca (Bart Hollanders), a modern-day Fagin who has created loyalty and a sense of community among kids by offering them the chance to make quick money and join a cool crowd through the sale of illegal drugs. 
Johnny's life takes an unexpected turn when he crosses paths with the well-known actor Anthony Ophoff (Ben Segers), who eventually becomes a customer of his. A twisted friendship develops between the two, and fresh prospects appear to open for Johnny, who hopes to be an actor as renowned as Anthony – despite the latter's harsh warning that things are not always as they appear: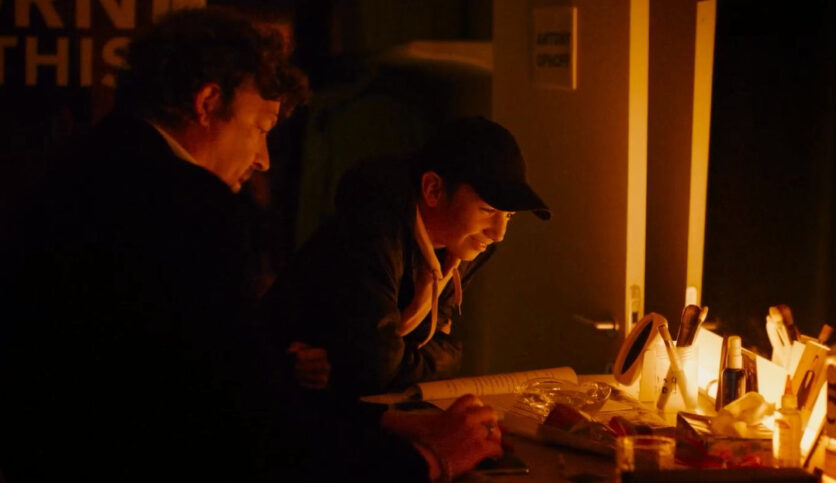 "Let me tell you something, gangster. Just cos everyone knows you, you drive a flashy car and have got lots of dough, doesn't mean you're not a stupid wanker."
The warped bond between the two transforms Anthony into a father figure for the young boy, but he is no better a role model than Luca, whom Johnny had looked up to until that point. And Luca isn't about to give up on his finest dealer.
The contemporary narrative of the film Dealer, which is based on the writer and director's own adolescence, struck a chord with me on a personal level. The fact that I was a part of the clubbing scene myself and knew some dealers of the same age as Johnny back then, made the film's tale more personal to me. Child dealers are not a new phenomenon in movies after all. For example, you may recall the movie The Children of Times Square from 1986.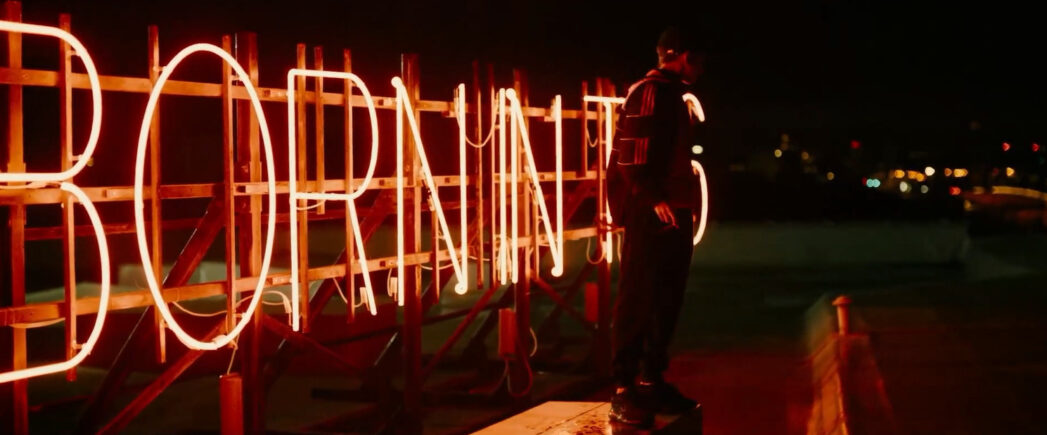 However, the film's raw and compelling plot isn't the only thing that makes Dealer a masterpiece of Coming-of-Age cinema. Its urban settings are spot-on, and the film's technical aspects are top-notch as well —  including the photography, direction, and score.
The film's lighting, including the use of light reflections and neon-illuminated sequences, creates a compelling atmosphere, while the use of color in the film's compositions adds depth and significance to the action. At numerous moments, the mood is enhanced by using low-key, high-contrast lighting. Most of the sequences are shot at eye level, which creates a sense of intimacy by putting the audience in the same position as the characters on screen.
The majority of the sound in the movie is diegetic, which helps us get a sense of the clubbing culture through a combination of pulsing electronic music, gab, and hip-hop. It also helps us get a sense of the beauty and weirdness of art through a scene in which Johnny and his mother are enjoying a classical piece.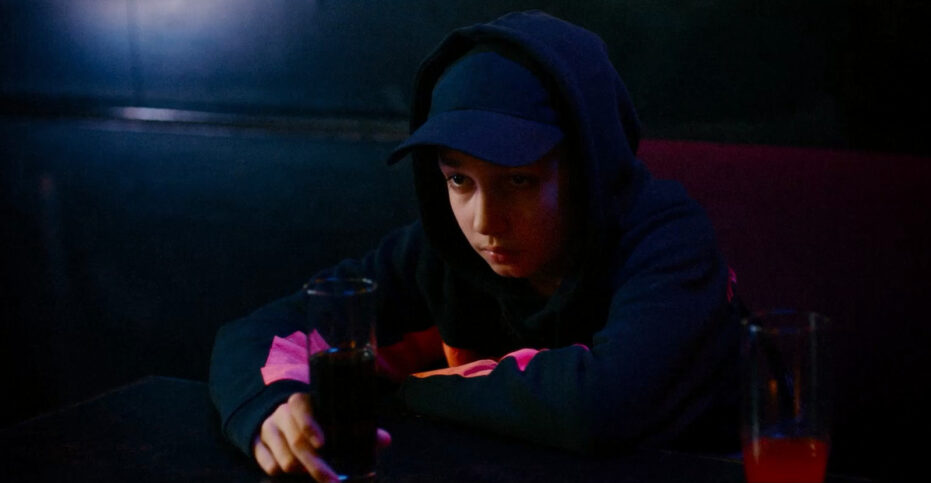 Dealer is first and foremost a Coming-of-Age film, as it offers a portrayal of our society through the eyes of a child. The young protagonist's interactions with the film's interesting, real-life characters — some sympathetic, some repulsive — help reveal the evolving nature of his character and his perspective on the world and its inhabitants. 
The film lacks any kind of narration and it does not need one as the interactions between the characters with honest true-to-life dialogue delivered in a natural manner reflect not only on their personas but on those of the moviegoers as well. Even though I am normally against providing warnings for content and events that may act as a cautionary function for young audience members, for this film it is necessary to point out that some of the scenes are highly upsetting and, as a result, may not be appropriate for young viewers to watch. 
Dealer ( 2021 ) – Trailer
Engaging, brutally honest, and intriguing, Dealer left a big impression on me by being as different as possible from the escapism-focused entertainment that is so prevalent in today's culture. As a result, it receives my highest recommendation and wins my full endorsement.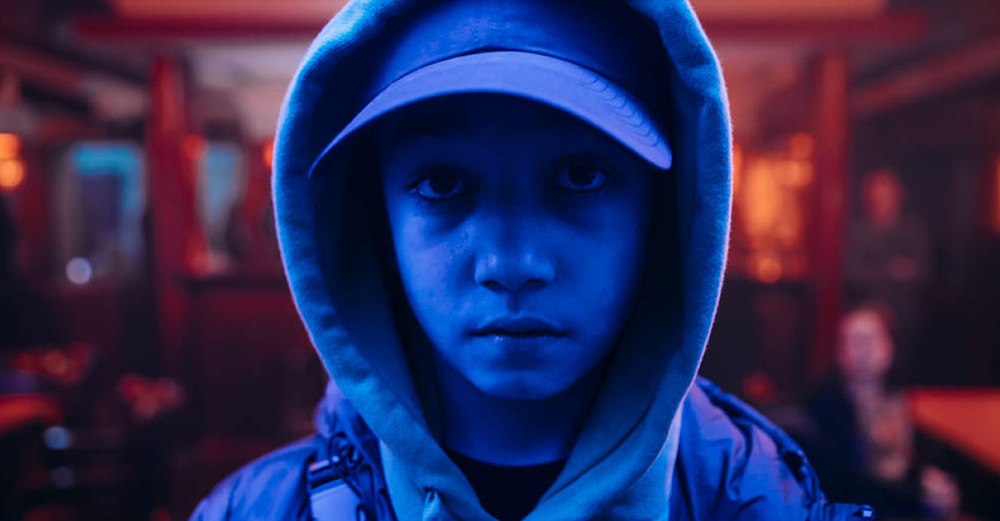 In short
Dealer offers a distinct, original, and provocative story that is engaging, brutally honest, and intriguing. It receives this reviewer's highest recommendation and full endorsement.