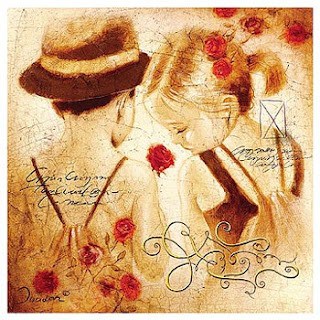 Coming-of-Age films touch a special part in the hearts of everyone. When you watch a first love relationship in a movie, you are transported back to your own experiences. Not only do these films cause you to reminisce about your first love, but often you also recall the pain of your first heartbreak.  Although the times you are remembering may have been painful, they are nostalgic glimpses into the past.
Typically, these films are categorized as Coming-of-age movies. They often involve themes surrounding rites of passage for teens and young adults. The plot is usually based on a first love or heartbreak, conflicts and rebellion with parents, and teen troubles or fears. It is not uncommon for these usually serious subjects to be played down or made light of in these films.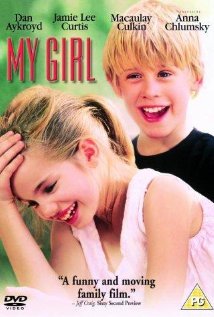 The first love experience can be portrayed differently in a Coming-of-Age film, depending on the sub-genre to which they belong.  The 1991 drama My Girl, starring Macaulay Culkin and Anna Chlumsky, is just about the most stereotypical film about growing up and adolescent love that exists. The young actors deliver impressive performances, and their story is guaranteed to bring you back to the days of that magical first kiss.  You remember your's, don't you?
Tender-hearted Coming-of-Age romance is also present in the 2005 film Little Manhattan – a brilliant story providing a great insight into that age when interest in girls is such a new and scary transition for a confused young boy. A romantic comedy about two youngsters in New York,  Little Manhattan is a feel-good movie with a young protagonist one can easily identify with, thanks to the first-person narration and adorably sincere portrayal of young love.
Compared to the two examples given above, the 2008 Swedish masterpiece  Let the Right One In (Låt den rätte komma in) provides a unique mixture of horror and Coming-of-Age experiences. A human boy and a vampire – an impossible love, a mixture of affection and empathy in a young person's life – and the sacrifices one is ready to make for a loved one.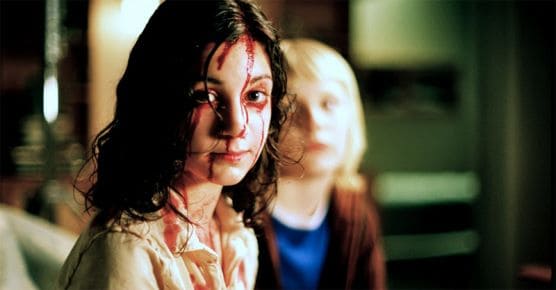 An unusual first love in Let the Right One In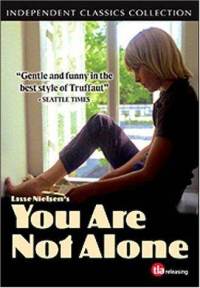 Though young protagonists in Coming-of-Age films focusing on first love are predominately boy and girl, same-sex attractions in movies have not been neglected either. While this remains a taboo theme for many, films such as the French  Amitiés particulières, Les (This Special Friendship) and the Danish  Du er ikke alene  (You Are Not Alone), offer as beautiful and heart touching portrayal of the first love experience as those in which the protagonists are the traditional girl and boy characters.
Some of the Coming-of-Age films with a focus on first love that has been reviewed at TheSkykid.com include the Norwegian film Totally True Love, the 1994 French Quand j'avais cinq ans je m'ai tué  (When I Was Five I Killed Myself) – which features a complicated plot involving romance, psychology and loss of innocence.  Others are 2010 Flipped that provides a rather intriguing take on the familiar  "boy meets girl"  theme by giving us a glimpse of both the boy's and the girl's mentalities, the 2008 film Kisses, and the sweet short film from Australia Marry Me.
This type of movie often is in a high school setting or involves characters in that age group. Some early examples of this type of film are the beach movies made in the 1950s and 1960s. The films involved the typical first love, breakups, peer conflicts, parent conflicts, and other identity issues often faced by adolescents.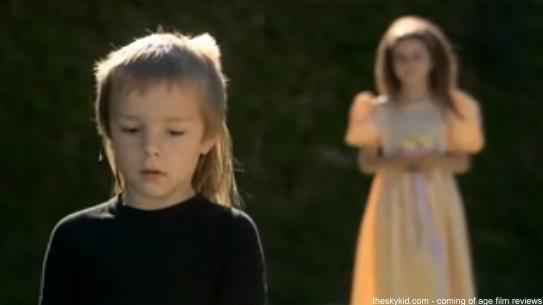 First love …
Depending on the film's cultural context, the code of conduct and principles will vary. However, they typically include subjects like high school, proms, relationships, cliques, social groups, and parties. Many films have been set in a high school located in a very affluent town or one set in the ghetto. While the teen may be rich or poor, they all encounter the same personal challenges of Coming-of-Age.
It is typical for teen movies to be based on American pop culture. They tend to be stereotypical and include such popular themes as the rebel, the jock and the cheerleader, misfits and geeks, the new kid in school, the loner, the girl next door, or the band geek.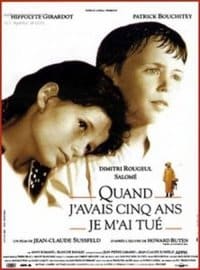 Setting these films in or around a high school makes it easy to include and show the different social groups and cliques. In this type of setting, there are so many different groups that can carry out the storyline. The variety in the social groups also allows a lot of room for setting up conflicts.
No matter how old you are or what part of town you lived in growing up, there is a film that has been made that you can relate to. Over the years, the same conflicts and challenges of teenagers and young adults have been portrayed in various films. The times may change, but the subject matter stays the same.
Regardless of which first love Coming-of-Age movie you choose to watch, you will be able to find a connection to your past.  Just as you can relate to the movie's subject, so too make the teen and young adults who watch them today—the only difference between the movies of the '50s and '60s in the year. Throughout history, the challenges of being a teen have stayed the same.
Do you have a favourite movie that brings you back to the wonders of first love?