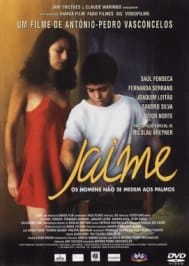 "We are not the same. I have never carried other people's bags. Even when I was your age"
Jaime (Saúl Fonseca) is a thirteen-year-old boy who lives with his mother, her boyfriend, and his two little sisters in a suburban neighborhood in Oporto, Portugal. The years are tough, and across the country, many children are made to work by their parents to contribute to the family budget.  Child labor is illegal in the country, but most families are on edge and are forced to take desperate measures.  The businesses are also willing to take in the kids and exploit them as they are able to demand as much from them as for adult workers while paying reduced wages and no taxes to the government.
Jaime's parents are separated – he lives with his mother – but, unlike some of his classmates, no one forces him to work. Yet, he sneaks out each night to work at a local bakery and saves the money, hoping to improve his life and reunite his mother and father. The film opens up with a scene in the bakery where we see how Jaime and other teenage boys spend their evenings. The job is not easy and after witnessing a job-related accident with a friend of his who loses his fingers, Jaime is fired by his boss, who fears that the accident will attract the attention of the work inspectors.
The hard night-time work takes its toll and Jaime, and another boy from his class are caught sleeping at school.  The two boys argue with the teacher that they were not asleep and buddy up later in the school's playground while escaping from a work inspector who has come to talk with their teacher. Jaime asks his classmate, a twelve-year-old boy called Ulisses (Sandro Silva) , to find him a job at the place he works. From that moment on, the two kids spend a lot of time together as movers, gold caddies, and weight lifters and even manage to land a job at a construction site .
A masterpiece of the Portuguese cinema, Jaime is a must-see film for every fan of the coming of age genre. The story portrays the everyday life of a boy whose tough childhood is forcing him into the exploitative world of underage employment, which little by little takes away his innocence. Many of the scenes of the film are hard to watch as Director António-Pedro Vasconcelos, true to the traditions of European Cinema, decided to show the events as realistically as possible. The result is a powerful and emotionally charged drama whose social context is even more actual nowadays in the times of the global economic crisis.
[nggallery id=153]
It is hard to describe what one feels while watching Jaime and  Ulisses , as the boys go through their daily lives.  They are just kids, and yet trying to act as if they were little men – assuming responsibilities and taking risks in the name of a better life for their families.  Both young actors Saúl Fonseca and Sandro Silva deliver an excellent performance in their respective roles (sadly, neither pursued a career in acting).  The film is well directed and shot. Those of you who have seen the François Truffaut classic 400 Blows or the German Wer küsst schon einen Leguan? will note the juxtaposition used to show the contrast between the lead character and his innocence and the city/the world where he is to become a man.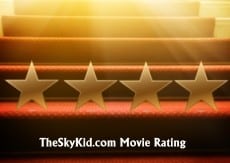 Film title  : Jaime
Release year: 1999  – Fado Filmes, Instituto do Cinema, Audiovisual e Multimédia (ICAM), Samsa Film
Director: António-Pedro Vasconcelos
Cast: Saúl Fonseca, Sandro Silva,Fernanda Serrano,Joaquim Leitão ,Vítor Norte,Guilherme Leme,Nicolau Breyner and others