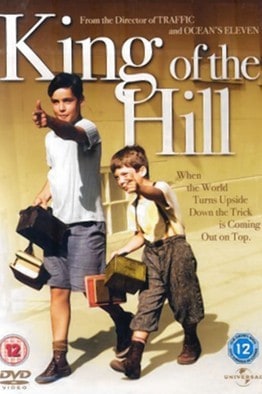 Twelve-year-old Aaron is a smart boy – this is the first impression one gets from watching him reading his project at School. His imagination runs wild and helps him to play two different roles in life – being a student at the rich kids' school and being a son of broke and unreliable parents. His father is an unemployed salesman and his mother suffers from a sickness that requires her to spent a lot of time away in a sanitarium.  Being broke and not owning their own home the family ( the parents, Aaron and his younger brother)  lives in a  small room in the Empire Hotel.  That`s the initial set of King of the Hill – a coming of age drama based on A. E. Hotchner's 1972 book.
The movie's director does a great job portraying the Great Depression in the US as seen through the eyes of a resourceful 12-year-old. When the family goes totally broke the parents decide to send the younger of their sons away to his uncle – so they can save 1 $ from the food expenses. Judging from the way they choose to tell the boys one could conclude that they are concerned of the well-being of their sons – even if that conclusion is to be questioned on various occasions later in the movie.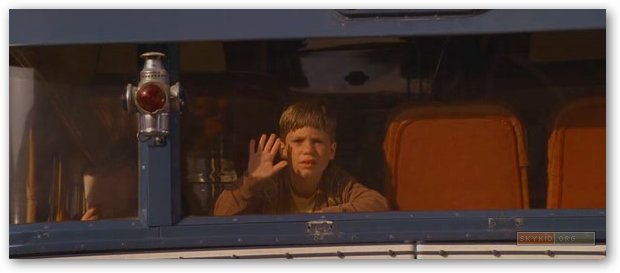 "Well, what is it then?
Your mother and I have made a decision.
– You made the decision.
– You agreed to this!
I agreed we didn't have a choice.
That's not the same thing.
Tell them, Eric"
Soon after as the young brother ( Cameron Boyd) is sent away the mother has to be taken to the sanatorium and the father gets a traveling salesman job – which means that Aaron is left by himself. In a way the movie can be seen as similar to Home Alone – but with a much richer plot and purpose.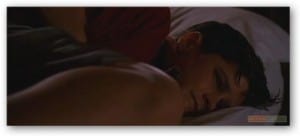 The acting in the movie is exceptional – especially the one of  Jesse Bradford. His remarkable, brilliant portrayal of Aaron's character alone is serious enough reason to see the film. The actor gives an emotional, truly believable performance, with the innocence and maturity which in their exceptional way reveal the depth of his character.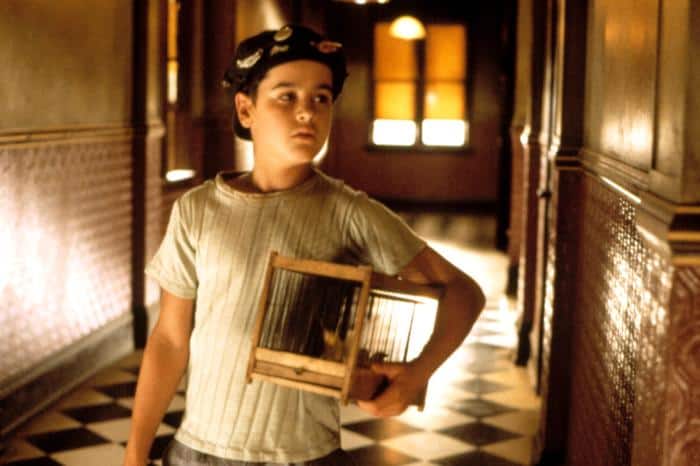 I felt somehow related to Aaron as it was not that long ago when I left for the US with only 100 $ for an entire year of school. I did attend a private boarding school there and most kids came from rich families ( after all 28 K for a year is a lot of money ). I got all those from scholarships and financial aid and once there helped around in the maintenance as the 100 $ I had with me was spent relatively fast. And just like Aaron, I got good grades – but unlike him, I never lied about my family ( he makes up stories in which his father is first a pilot, then archeologist ).
The sequel to King of the Hill – Looking for Miracles