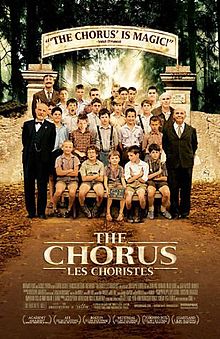 As somebody who has not seen very many foreign films, I was a little hesitant when approaching Christophe Barratier's Les Choristes (The Chorus). However, the second I was transported back to 1945 to the Fond de L'Etang orphanage for 'difficult boys,' I completely forgot I was watching a foreign film altogether.
Barratier creates such a captivating and magical world that the viewer is totally engulfed within it. The film is told in the past tense as the now-adult and successful conductor Pierre Morhange reads the diary of Clement Mathieu, his former supervisor and music teacher.
Mathieu, a failed composer, is initially shocked at the behavior (but mainly the treatment) of the boys in the orphanage and is determined to inspire them through music. As he slowly starts to gain the boys' respect, he faces opposition from staff — particularly the brutal and traditional director of the orphanage, Rachin.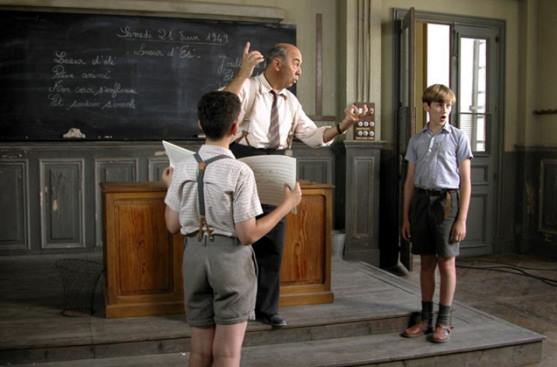 Almost the entire film takes place within the walls of the orphanage, but the viewer is entirely captivated by the superb acting of all the characters, especially Gerard Jugnot (Clement Mathieu) and Jean-Baptise Maunier (young Pierre Morhange) who Mathieu is warned is a very troubled child despite having the 'face of an angel.' The relationship between these two characters is the heart of the film, as Mathieu recognizes the incredible musical talent Morhange possesses and acts as a mentor to help him fulfill his potential. As the film progresses, Mathieu's newly formed choir grows in strength and the boys become happier as a result. During this time, the film provides some of its lighter moments.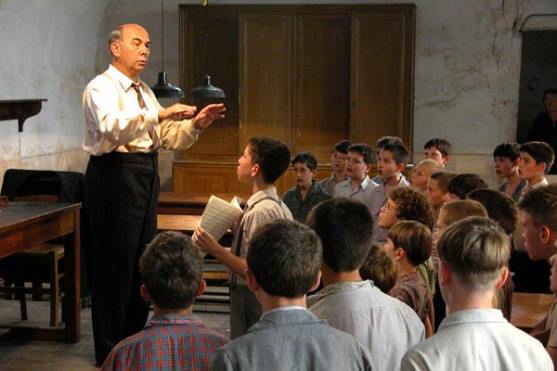 The tone of the film, while tackling some tough subject matter at times, is as comedic as it is brutal. The choir provides a wonderful score to the film, moving it along at a nice pace and always keeping the viewer entertained and captivated. Children are at the center of everything about this film, and their performances are a triumph.
The Chorus is a beautiful film that captures the imagination of the viewer. It is at times sad, even violent, but it always conveys to the viewer an incredible feeling of hope.
Les Choristes (The Choir) Official Trailer
http://www.imdb.com/title/tt0372824/combined