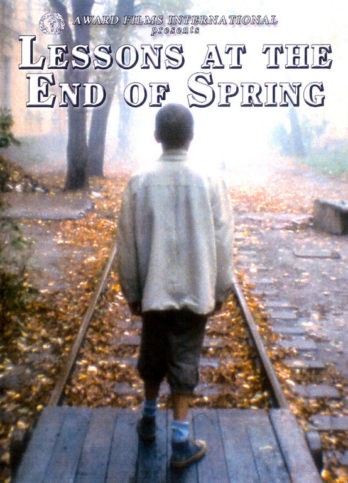 Not an easy film to watch – "Lessons at the end of the spring" tells the story of a boy who is arrested by mistake and is locked in prison. Everything is happening in Russia – but you know every day, people who are empowered do that to innocent victims from many other countries – my own is not an exception.
The movie lifts the curtain of the horrible scenes behind bars – and does a good job of portraying the horrors of life behind bars and the loss of innocence of an eighth-grader (Danya Tolkachev). His life is changed forever.
This movie reminded me of My Name is Ivan, which is another masterpiece of Russian cinema. I got angry while watching it – angry that some dorks in positions of power can be so brutal to people.
There is no justice – and this movie shows this reality so clearly – maybe you won't be able to feel that, but I doubt it. As they say, "If someone says that your sister is pregnant, go prove that do you do not have a sister. "
Watch this movie if you want to see something serious but be aware that there are scenes of psychological and physical torture and some others that are not suitable for everyone.
Few Quotes from this movie:
"What do you know about prison. "
"I love people! And I hate them "
"Where have you been, mother? Why didn't you protect me? "
"Don't tell anyone what happened here. "