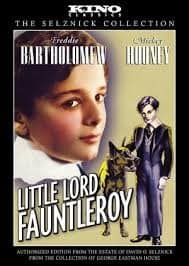 Starring one of the most prominent Hollywood child-stars of all-time, Freddie Bartholomew, the 1936 adaptation of Frances Hodgson Burnett's novel Little Lord Fauntleroy has passed the test of time and is fully capable of engaging modern day audiences as well as in the day it was originally released.
The plot is about a young Brooklyn boy who suddenly learns that the noble blood that runs through his veins obligates him to travel to England to assume the benefits and responsibilities of Earldom. Little Lord Fauntleroy is essentially a Coming-of-Age drama as its main focus is the manner in which its young protagonist reacts to the sudden changes in his life.
The way the story develops is reminiscent of another classic of the time: Dickens's Oliver Twist. While the film doesn't feature striking visual effects or multiple plot twists, it manages to hold one's attention throughout its entire screen time of 102 minutes — an achievement that many independent productions have failed to attain such as in two 2013 films: The Cold Lands and Hide Your Smiling Faces, to name but a couple.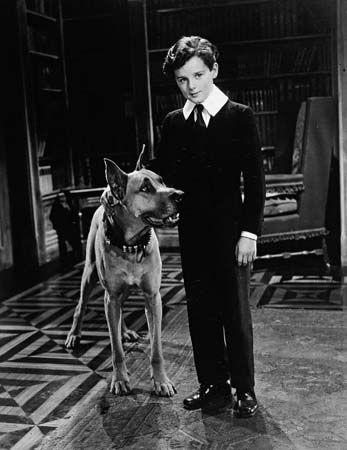 But if it's not the story, then what makes the experience of watching Little Lord Fauntleroy so enjoyable? The answer may lie in the immaculate acting of Freddie Bartholomew in almost every scene of the film. He slips into character so convincingly that, after observing his character with his undoubtedly noble and polite manners, one is convinced that little Cedric Errol is the ideal boy – an ideal friend or son.
This is one of Bartholomew's greatest performances. There's a quote from the film that aptly describes his performance as one to remember:
"When this you see, remember me"
Additionally, Mickey Rooney, another of the great child stars of the era, plays Cedric's best pal Dick Tipton, and doesn't fail to impress even though his role is just a supporting one.
At times, the film feels like a play – most notably in the bullying scene in which a group of streetwise kids try to intimidate the young Cedric who is happily pushing a bicycle he had received from his mother as a present for his ninth birthday.  Yet, just like in Oliver Twist (or Billy Elliot for that matter), the theatrical overtones positively enhance the overall appeal of the movie.
Little Lord Fauntleroy's production values, mainly in terms of costumes and props, ably convert the film into a period piece. Attention is paid to each small detail and, when I read on Wikipedia that the film created a fad for formal dress for American middle-class children at the time, that did not come as a surprise.
A tint of sentimentality, a tint of drama and a lot of charm and talent all helped director John Cromwell to create a classic feel-good story. Little Lord Fauntleroy surpassed my expectations and earned my highest recommendation.
Little Lord Fauntleroy (1936) – Full Movie
public domain