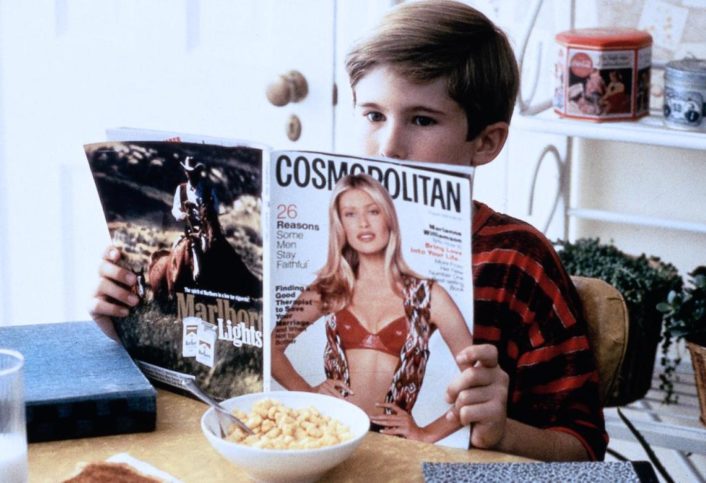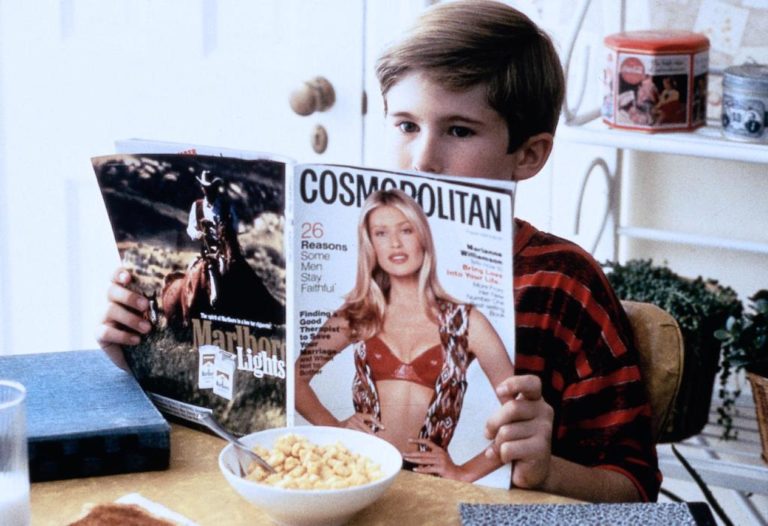 The storyline of Richard Benjamin's 1994 film, Milk Money, starts "innocently" enough. Three boys living in the suburbs are very confused by the "battle of the sexes"—articles in magazines such as Cosmopolitan trigger their youthful curiosity. After getting vague responses from their parents to the question if it's true, "there is a spot on a woman you can touch to drive her completely insane", they decide that the only way to resolve their doubts is to see a naked lady. As one of them puts it "… if I had my own naked lady, I would never leave my room." As such a woman is not available in their immediate vicinity, they decide to gather some cash ("Milk Money") and then head to the city where they have heard that there are naked ladies all around if you have guts and resources.
Once in the city, and after some misfortunate twists of fate, they manage to befriend V – a prostitute who gives them a ride home after their bikes go missing while they were satisfying their curiosity. When the Mafia starts hunting down V for stolen cash, she has to stay in the suburbs, and everything goes completely out of control.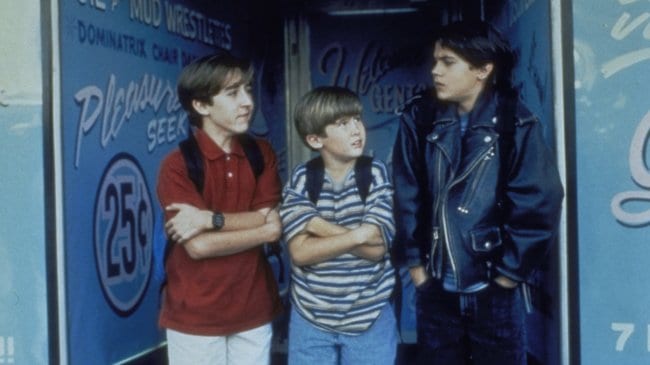 Undoubtedly, Milk Money is one of the funkiest, uplifting, heartwarmingly witty Coming-of-Age comedies I have ever seen. I had a smile on my face during its entire screen time, primarily because of bizarre situations or wicked one-liners. And that is just for starters. If you add to the mix a cute young cast, incredibly sexy female lead (Melanie Griffith) and a wild, rocky musical score… well, you get the picture.
Though the storyline is predominately humorous, it features at least one scene charged with so many emotions that it makes it nearly impossible for one to remain indifferent. At that point, I had tears in my eyes — and this time, they were not drawn out from laughter.
Milk Money Trailer
The acting in Milk Money is truly marvellous, not only by the three young leads (Michael Patrick Carter, Adam LaVorgna and Brian Christopher) but also by the entire support cast. It's rare to see so many capable actors whose facial expressions and reactions contribute so much to the movie's overall appeal.
Do yourself a favour and seek out Milk Money now, for its comedy, drama, Coming-of-Age nuances and everything in between. I highly recommend it!
Oh! And at the end, one gets to know the right place where you can touch a woman that will drive her crazy!
http://www.imdb.com/title/tt0110516/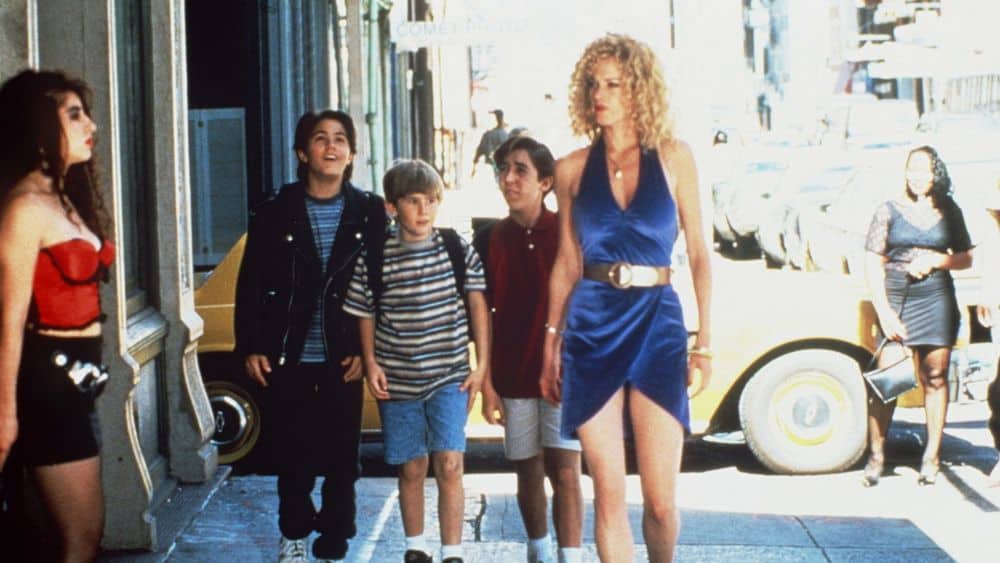 Summary
Do yourself a favor and seek out Milk Money now, for its comedy, drama, Coming-of-Age nuances and everything in between. Highly recommended!