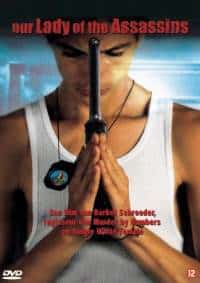 I have watched two movies today – both weren't very good. Our Lady of the Assassins was one of them. Although I did not like it much, there were a few scenes and dialogues that proved interesting. The main character is a middle-aged writer who returns to the city he grew up to spend the rest of his time there – he meets Alexis, a 16 years old gang member, and they become friends and lovers. From that moment one – the viewer is exposed to Medellin's brutal reality (the city in Columbia in which the action takes place) – I do not remember seeing another movie in which the killings happen so often, and almost none cares of them. One of the scenes in which the main characters discover a dog with broken legs even makes you wonder if the human life is considered less important than the one of the animal.
The acting was not very good, which doesn't like a surprise – once when you know that most of the actors are not professional actors. At the same time, from what I have read on few message boards seems that filming that movie was a challenge in itself – as it had to be filmed fast due to the dangerous environment in which the action took place.
At the end of this short review, I just want to show you a quote I found elsewhere :
"Our Lady of the Assassins" is like a random gang shooting — it leaves a big impression but makes no sense.