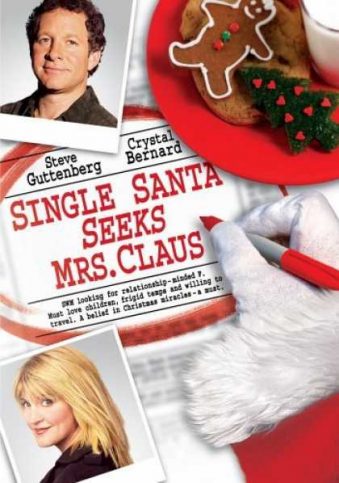 Single Santa  Seeks Mrs. Claus is a great film for Xmas starring Dominic Scott Kay as Jake. The story is about Santa's son Nick finding a wife. Well Jake has just the right person for the job — his mom Beth. Beth dosent believe in Santa, but of course Jake does. This makes for a big problem,as she has to believe in order to be Mrs. Claus. Jake and Nick have their hands full making Beth believe in Santa. While Jake doesnt know that Nick is Santa's son, he soon learns there is something different about him, something magical.
Dominic does a wonderful job in this film (as well as in many others he appears in). He can make you laugh, and then steal your heart . This film, along with Meet The Santas, are great holiday films. Dominic has many films to choose from — 21 so far. He also has starred in six TV shows. That is a big accomplishment for someone who is now only 13 years old.   He has done voice overs in Santa Buddies and Air Buddies as the voice of Buddha, as well playing Adam in Snow Buddies.

As amazing as all this is for a young man, Dominic also directed,wrote and starred in Saving Angelo, which is based on a true story about a dog he and his family found on the side of the road. Unfortunately, this film got caught up in a legal battle. Dominic did come out on top, but the release date is unclear. It should be a good film when it is.
Looking for some good films to watch? Check out some of Dominic's films and you will not be disappointed.