Editor's Note: This review, originally published on theskykid.com site in August of 2008, was written by Guest Reviewer Ikarus. Thirteen years later we felt the quality of the review merited that it be republished to bring it to the attention of the many new readers of our site. We also felt that, for our long time readers who may have read it when it was originally published, it was worth another read. Enjoy!
Hello, dear visitors of theSKYKID.com!
Today I would like to present you with a personal review of the famous film, The Black Stallion, by Carroll Ballard. I guess this film has to be a real classic to some of you guys already. Personally, I first stumbled on this film a few days ago, while I was in the city to do some Christmas shopping. Beware! There could still be some mistakes (I'm German), but I double-checked for spelling mistakes, et cetera!
So, how to start? I think it would be best to summarize the storyline briefly so that those of you who do not know this flick will have a better overview. And, the corresponding storyline is introduced rather quickly here: we can see how a young boy named Alec (Kelly Reno) is on a boat trip with his father.
One day, he notices a big black horse held in captivity by some men on the ship. He brings him some pieces of sugar; however – there is not much time left for an animal friendship to develop since it seems like the boat hit a reef and is rapidly sinking. Unfortunately, the boy gets separated from his father and is about to drown, when the black horse comes into play. Together they finally strand on a lonely island, somewhere in the middle of nowhere… and this is where the story actually begins.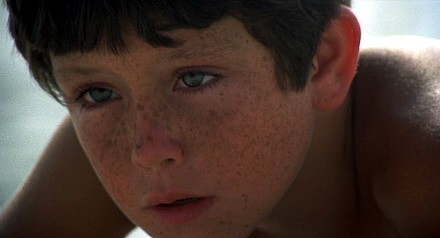 Kelly Reno plays the young boy who strands on an island…
And to state it: this film really IS an unusual overall experience – in a very positive way. The first and most important aspect that is so remarkable about it is the stunning cinematography and manner of filming.
We have beautiful nature shots and landscapes in which the boy and the horse are moving around, slowly becoming friends with each other. We have many scenes where no words are spoken, and not even simple sounds are to be heard – just a calm musical tone in the background. This leads to the effect that the film totally absorbs the audience and from the optics in general – one can get a really good feeling for the (generally desperate) situation that this boy is in.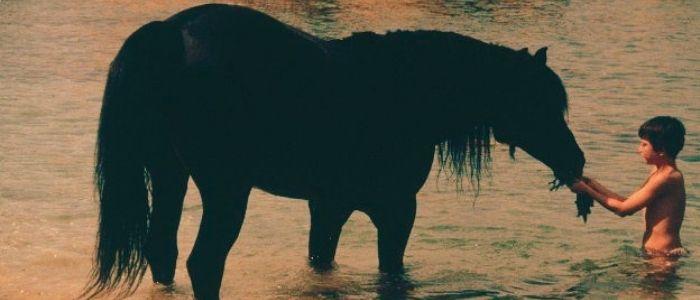 Of course, I do not know much about the production background here. Unfortunately, there has not been any "making of" on the German DVD that I bought. I'd like to ask [the creative people] HOW they shot the whole thing in general. Because the horse obviously is a real one, which seems to be kind of wild and full of temperament – and has a lot of contact with the actor Kelly Reno, even when there is a lot of movement in the scenes. It's just remarkable. However, I am sure that they took a lot of safety precautions here.
But one thing that most viewers would overlook: the whole thing seems to be as real as it can get. Such as for the camera handling – there are a lot of great shots. And, special for this period of time, a rather fast edit process as well. But it is not too hectic at all. However, Kelly Reno just did an outstanding job here. It is his performance that makes this film work like it does.
The Black Stallion ( 1979) Trailer
A deep friendship between a boy and a horse is developing…
The film is separated into two parts… the first is set on the island, and the second focuses on the times when Alec comes home again, of course WITH the horse, which leads to further situations – whether they are funny, melancholic or difficult ones. The only thing I have to mention negatively is that I would have wished for a slightly longer part on the island – by showing where they got water, food, how Alec may have discovered the island, et cetera.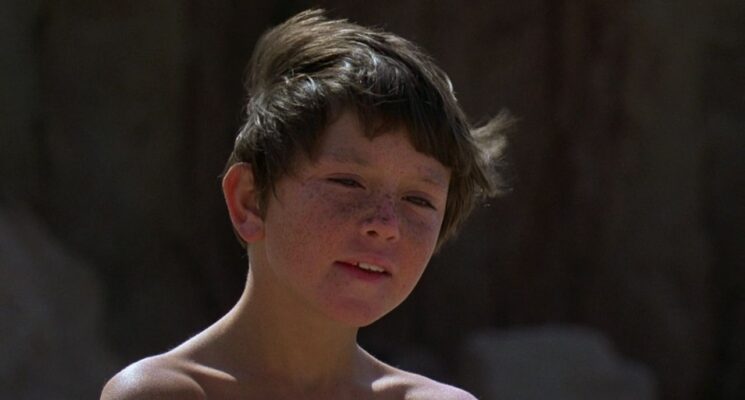 So I found that the first half of the film really IS extraordinary, while the second kind of comes across as rather common. Still, not as common as in all those new films (from the '90s and after 2000) involving children's friendships with animals (mostly dogs) – of course! No, much to the contrary – it is just fascinating to see how the horse gets tamed more and more, being prepared for a great running contest. Maybe this feeling that the first part was much more intensive, subliminal, stunning (and totally timeless!) can be attributed to personal taste.
However, be prepared for a not so surprising but very moving ending…
All in all, I am giving this piece an 8.9 out of 10 point rating. Highly recommended for both an adult and a young audience! Or even better: something for a nice evening with the whole family. A beautiful portrait of a boy's friendship with a horse, with lots of universal meanings and great music.
It's a Coming-of-Age story about a boy and his horse. The Black Stallion is a movie about the power of friendship, loyalty, and trust.
Yours's truly, Ikarus.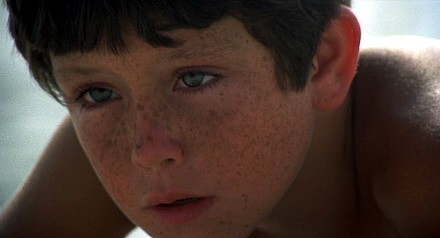 The Black Stallion (1979)
In short
It's a coming of age story about a boy and his horse. The Black Stallion is a movie about the power of friendship, loyalty, and trust.