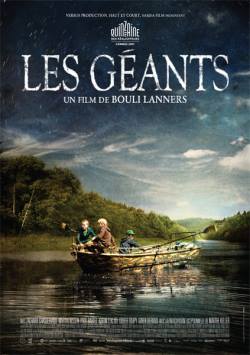 From Actor/Director Bouli Lanners comes this new Coming-of-Age drama centred on three boys — two brothers (Zak, 13 and Seth, 15) and their friend (Danny, 15) — all of whom have been brought up in unfortunate circumstances. Zak and Seth's mother has abandoned them to fend for themselves. They live in their grandfather's old house and make do with what they have. Danny has been brought up in a rough family with an abusive brother and parents that do not care.
When Zak and Seth run out of money, the three conjure up a plan to make some cash, renting out their grandfather's house to a drug dealer to grow his batch of weed in secrecy. But when things don't quite go according to plan, the three end up stranded and must defend and support each other to survive.
Honestly, The Giants is by far one of the best Coming-of-Age dramas I have ever seen. It is lighthearted with some comedic moments, but the undertones are pretty disturbing, and the overall presence of the boys in this situation is sad. With all this in mind, the film firmly focuses on the theme of making the best out of every situation, no matter what, and letting go of the past to move on and look at life in the present. I think both of these are captured by the film exceptionally well. It is very realistic and flourishes with small moments between the boys — with simple gestures and expressions that place the audience right in the story.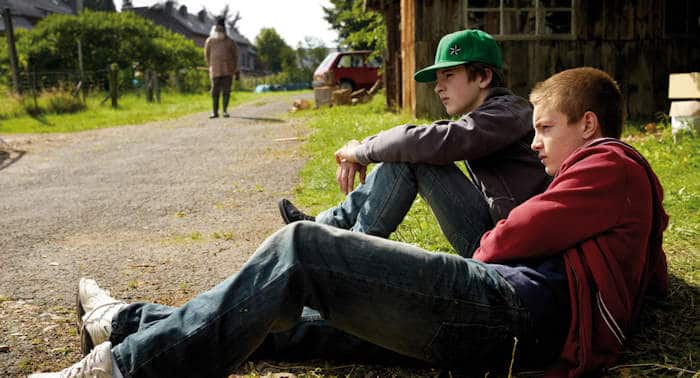 This was very much achieved through the acting as well. Every single character is well written and very well acted. The performances were all fantastic, particularly those of the three leading kids, who were all very real and believable in their roles. I think they have been very well directed as well, and, in a number of scenes, it appears the method of improvisation was used (done a lot with child actors), which was very effective.
Les géants (2011) Official Trailer
The Giants is absolutely beautifully shot as well. It presents a rich sense of nature and geography and utilizes several wides and holds on them for some time. But they are most definitely worth holding on because the scenery is breathtaking. Some shots have a very Malik-esque feel to them, and, although used in a very different manner, they display a very similar sense and feel of the world around us. The cinematography in this film is awe-inspiring. Jean-Paul de Zaetijd has displayed a very passionate and expressive use of the camera, and he is most definitely one to watch in the future.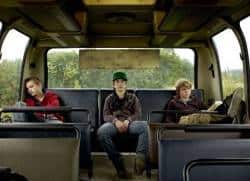 This film represents the essence of mid-teenage experiences very well. The boys are all subjected to many real-life experiences that make it hard not to feel somewhat nostalgic about certain aspects of your own time in this period. The film is very well made, utilizing a minimal number of locations, but fluently and effectively. The film gives you a rich feeling of time passed and represents each boy's changes.
I loved this film — loved, loved, loved, loved it. I loved every aspect of it from the beginning, middle till the somewhat anti-climatic but aesthetically beautiful ending. I highly recommend this to all readers. It's a simple yet stunningly gorgeous film, in both story and visuals.
http://www.imdb.com/title/tt1756595/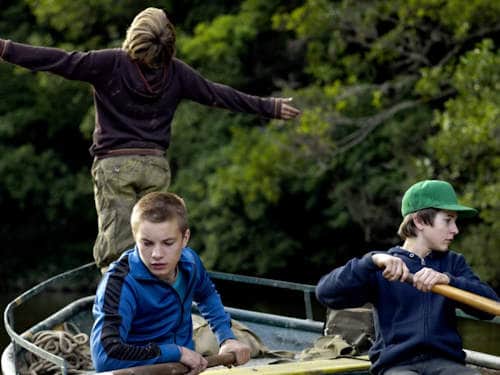 The Giants (Les Géants) (2011)
Stunningly gorgeous film
The Giants is a simple, yet stunningly gorgeous film, in both story and visuals. The acting, directing, cinematography and storyline all combine to make this a film which is highly recommended to all.