"I cannot think of any need in childhood as strong as the need for a father's protection."         ~Sigmund Freud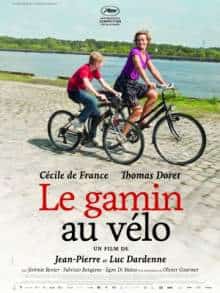 2011 seems to be a real good year for the Coming-of-Age genre as we've seen a lot of good titles being released.  The 2011 film The Kid with a Bike, a  co-production of Belgium, France and Italy, is directed by Jean-Pierre Dardenne and Luc Dardenne and is yet another poignant drama you don't want to miss.
The protagonist of the movie is eleven-year-old Cyril  (Thomas Doret).  His father has placed him in a children's home.  The plan was to be just temporary – only for a month – just until the father could get back on his feet.  However, when the month is over, not only does the father not appear to pick up his son,  he is also nowhere to be found. His phone number is not in service, his apartment is deserted, and there is no forwarding address left.
Naturally, this puts Cyril in quite a stressful situation. He loves his father and refuses to accept that his father could move out and disappear like that, so he runs away from the children's home in a desperate attempt to find him. When he is captured by the authorities and returned to the institution, he asks Samantha (Cecile De France), a woman he meets while looking for his father, if he could stay with her for the weekends. Together they manage to track down the boy's father.  But then things only get more complicated…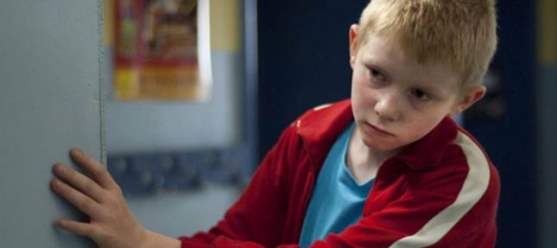 Thomas Doret as Cyril in The Kid with the Bike (2011)
The Kid with a Bike is a moving film. One can sense the nervousness in Cyril – as most of the film is shot with a handheld camera, and the resulting "shaky" scenes seem to involve the viewer in the story.  That technique makes you forget you are watching a film and feel the distress Cyril feels.
Thomas Doret delivers a terrific performance in the lead role. His appearance and expressions are done in such a natural manner that you can not help but associate with his character.  The camera follows him quite closely, and soon, the viewer gets to know the different aspects of his character – his fragile side, his longing for love and his determination and toughness. Such a personal character portrayal is one of the most valuable features of films in the Coming-of-Age genre.  Directors Jean-Pierre Dardenne and Luc Dardenne manage to achieve wonders, thanks to their skilful work with newcomer Thomas Doret.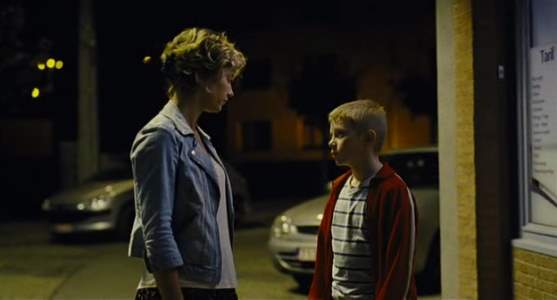 Thomas Doret and Cecile De France in The Kid with the Bike ( 2011 )
There are many emotional moments in the film, including a heart-wrenching scene that is likely to draw some tears from your eyes.  The interpersonal relationships between Cyril and his father, his foster mother and an older "friend" he meets in the film play an essential role in the story's development. For example, when Cyril meets the local drug dealer Wes (Egon Di Mateo),   he is so thankful for the attention he receives from him that he is willing to engage in criminal activities to please his new "friend".  It's his way of showing how grateful he is that someone is not looking down on him and treats him as an equal (though the motives for Wes's treatment of Cyril turn out not to be friendship and respect).
The only thing that left me a bit puzzled was the film's ending – as it felt a bit weak to me.  But that is a minor shortcoming in a film that I now consider a favourite. The Kid with a Bike is a flawless Coming-of-Age drama that I highly recommend to the readers of TheSkyKid.com.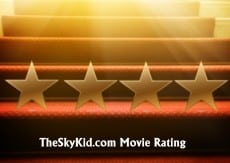 Film title: Le gamin au vélo
Also known as: The Kid with a Bike, El niño de la bicicleta
Genre: Drama
Release year: 2011 –  Les Films du Fleuve, Archipel 35, Lucky Red
Directors: Jean-Pierre Dardenne and Luc Dardenne
Cast:Thomas Doret, Cécile De France, Jérémie Renier, Fabrizio Rongione, Egon Di Mateo and others