Are they his real parents?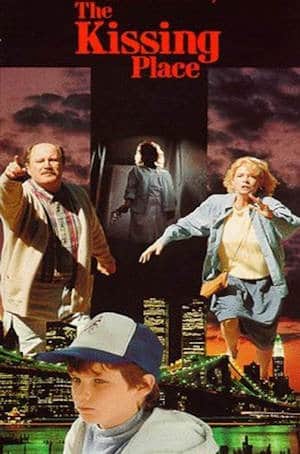 Tony Wharmby's 1990 TV film The Kissing Place is an intriguing little film about Billy (Nathaniel Moreau), a little boy who discovers a chilling secret about his "parents". Nightmares and flashbacks lead Billy to believe that the people who he calls Mom and Dad may not be his real parents.
This raises a lot of questions (Could he be adopted, or…kidnapped?) and further confuses the preteen boy.
When Billy discovers the truth, he makes a daring escape and sets off on a trip filled with perils.
…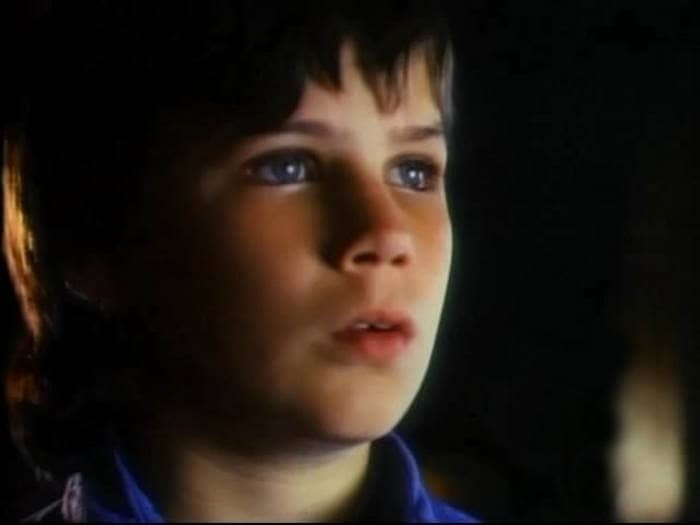 Nathaniel Moreau delivers a good performance in the role of Billy. His character is not very convincing at first, but as the story develops his portrayal of an innocent youth in peril  improves so much so that you will genuinely start caring and supporting him. Although The Kissing Place's narrative is not necessarily a character based one – it's Tommy's Rite-of-Passage experiences (his encounters with people & the choices he makes – both smart moves and mistakes) that hold the story together.
The production values of The Kissing Place do not impress. Some actors deliver their lines badly (yet others do great), not all emotions ring true, the props hint of a somewhat low budget and the camerawork is nothing to write home about.
Yet the longer you watch, the more invested in Billy's story you'll become. There is enough suspense, "Ah Hah!" moments and surprising plot twists to capture your attention and hold it to the end. It's true that you'd better not expect a poignant true-to-life story, but if entertainment is what you're after, The Kissing Place delivers.
If anything in the narrative is predictable it's the ending: crowd-pleasingly typical for TV films. Actually, that's the case for most films anyway (with the exception of a few independent productions whose screenwriters and directors are more daring). At any rate, for me,  it didn't ruin the overall action packed thriller experience.