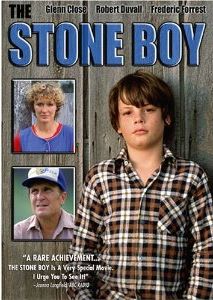 The Stone Boy is an American drama that deals with the sensitive subject of grief. Arnold Hillerman (Jason Presson) is a twelve-year-old boy who lives on a small farm somewhere in rural America.  One morning he goes out to pick peas with his brother Eugene (Dean Cain) – taking a shotgun along in case they get lucky to hit a wild duck. While Arnold is trying to go through a fence, the shotgun's trigger gets caught in the metal wire and the shotgun fires, killing his older brother. Arnold is in shock and so is his family.
For the rest of the film, the viewer observes how he and his family deals with their grief. Arnold blames himself for the death of his brother and, though neither of his parents would say it out loud after the accident – they grow cold towards their youngest son …
I expected to watch a sensible and touching family drama with coming of age overtones. Yet, I was disappointed by the way the short story "The Stone Boy" (by the American author Gina Berriault) was adapted for the screen.  The film did not seem to have a clear focus. Its pace was awfully slow and it doesn't engage the viewer into its story.  While some of the scenes were skillfully shot – especially the one designated to portray the feelings of the young lead who delivered a honest and good performance – those got lost among many unnecessary scenes that did not accomplish anything more than boring the viewer. If one was to take out the good scenes of the film and combine them into a story on its own – the result would have been a well told and delivered story. Yet, in the 91 minutes he  took to tell the story,director Christopher Cain failed in engaging the viewers. A shame really – considering the fact that the few good scenes feature real good cinematography utilizing intriguing angle shots and color camera filters  designed to enhance the mood of the story.
I hesitate to recommend The Stone Boy as a "must see" film, especially considering the abundance of coming of age titles that stand up to the expectations of lovers of the genre. It's not a story that younger viewers are likely to engage with and may prove boring even for the hardcore coming of age fan.

Read more reviews about coming of age titles that deal with grief at TheSkyKid.com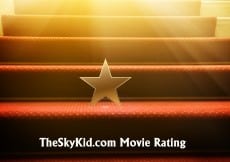 Film title: The Stone Boy (1984)
Also known as: Kamienny chlopiec
Release year: 1984, International Productions, Angeles Entertainment Group, Inverness
Director: Christopher Cain
Cast: Jason Presson, Robert Duvall, Dean Cain, Susan Rinell, Frederic Forrest and others