South African-born Australian singer, songwriter and actor Troye Sivan (born June 5, 1995) is now famous.
There is no doubt in my mind that Troy's success as an artist is the result of his own choice of direction.
Featured in Time Magazine
In 2014 Time Magazine recognized Troye as one of that years' 25 most influential teens and in 2016 Forbes listed him as one the 30 most recognized musicians. Rolling Stone Australia published an extensive article about his career. With appearances on Ellen DeGeneres and The Tonight Show Starring Jimmy Fallon (twice), fame was inevitable.
Teen Years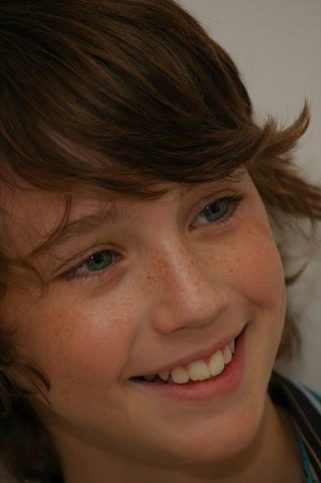 During his early teens in Australia, Troye performed in talent shows like Telethon 2006, but his YouTube channel was the medium that exposed him to the entertainment industry at large.
Even at an early age, Troye's singing talent was evident as illustrated in his collaboration with Anthony Johnson, when they published a song called For Them, creating an awareness of the plight of homeless children all over the world, through the organisation, Kids Helping Kids.
http://youtu.be/xaxukzu_n7A
Being Special and Unique
There is something special, something different, about Troye's presentation and his choices. The three videos entitled Blue Neighbourhood following the release of his second EP, Wild, was risky, but the fans loved it, once more proving that Sivan's pragmatic approach to showmanship is unique and it works.
Taylor Swift enthusiastically tweeted that Wild was, "… STUNNING AND AWESOME…"
In 2009 a Hollywood producer, who noticed Troye on YouTube, cast him along with Hugh Jackman in South African Director Gavin Hood's film, X-Men Origins: Wolverine (2009).
In 2010 Roguestar Films released Spud the movie, based on John Van De Ruit's, novel about an elite private school in South Africa during the 1990's, featuring Troye Sivan as Spud Milton and John Cleese as The Guv – Mr. Edly.
Spud continued as Spud 2: The Madness Continues (2013) under the direction of Donovan Marsh. and this was followed by Spud 3: Learning to Fly (2014) directed by John Barker as Spud Milton navigates awkwardly through adolescence.
Throughout the years, Troye appeared sophisticated, modest and pretty sure about what he did and did not want for himself. His presence on YouTube progressed into a vlog (video diary) of his dreams, aspirations and revelations.
Coming Out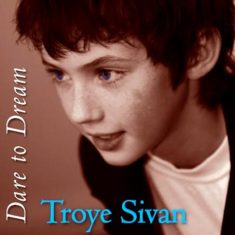 On Aug 7, 2010 Troye told his family that he's gay and on Aug 7, 2013 he published a "coming out" vlog on YouTube. The community's response was overwhelmingly positive.
A series of similar videos appeared on YouTube following Troy's revelation and from the 4.3 million subscribers to his channel, only 4,941 thumbs-down appeared.
Troye Sivan's Discography
June 2007: 12-year-old Troye released his first (independently produced) EP, Dare to Dream with five cover songs: The Prayer, Unsung Hero, Over the Rainbow, There's a Hero, Angels Brought Me Here.
June 2012: The next EP, June Haverly, also independently produced, comprises three songs written by Sivan himself: June Haverly, She's 22 and Make You Love Me. Inspired by the death of Amy Winehouse, June Haverly reflects the melancholic side of Troye's personality.
August 2014: His third EP, TRXYE, which debuted at number five in the United States, was the first to be released by a major label. The singles The Fault in Our Stars and Happy Little Pill preceded this release.
September 2015: The fourth EP, Wild, released on Sept 4, 2015 was supported by three music videos and the Troye Sivan Live tour. Without trying to sound too critical, Troye looks very awkward on-stage. Let's hope his performance gets better soon. While I know Troye has a lot of respect for Justin Bieber, his performance is definitely not going to lean in that direction.
On December 4, 2015 Troye released his debut studio album, Blue Neighbourhood and followed that up with promotional tours, Blue Neighbourhood and Suburbia.
Troye Sivan resources are available on:
Twitter 4.68M followers.
YouTube 4.3M subscribers.
YouTubeVEVO 2.1M subscribers.
Instagram 6.2M followers.
Facebook There are some 6,270 photos published on this page alone.
Troye Sivan's music is available for purchase on iTunes.
Troye Sivan – Life Story
ANDPOP published a video: Troye Sivan: His Life Story, which is the most comprehensive collection of video material I have seen so far.
http://youtu.be/PHKBXE6XOpA
I have followed Troye Sivan's career, beginning when he was the kid who published a paint recipe for Chroma Key Green on YouTube (TS Productions A-team), to this day when he is one of the world's most recognized musicians.
Navigating a musical career through childhood is a perilous journey at best, and only a few survive intact. Troye Sivan is one of them and one of the best.