Yatharth Ratnum Rastogi -a young treble from India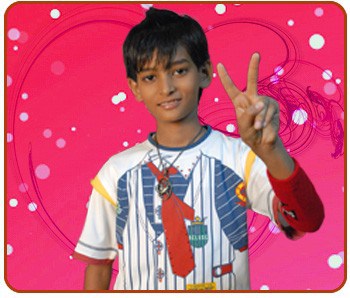 I am absolutely astonished by the young talents that exist in this world, sharing their talent with devotion, passion and determination – that one could only appreciate. A few days ago, in an e-mail sent via the contact form of this blog, I found out about Yatharth Ratnum Rastodi . At the tender age of 12 – he is a big star in India (I won't hesitate comparing him with what Declan Galbraith was in Europe), having thousands of devoted fans.
Yatharth, who is from the holy city of Varanasi, on the banks of the Ganges in the north-east of India, was a contestant on a TV show from Mumbai called "Sa Re Ga Ma Pa L'il Champs".  A children's version of a cross between ("<your country here>'s Got Talent" and "<your country here> Idol").  The Grand Finale was held last October 29 in a huge sports arena in Mumbai. Yatharth only came in second place out of the remaining three contestants, which greatly surprised his many Indian fans.
Here is a clip from his participation in the Sa Re Ga Ma Pa L'il Champs 2009″
The singers in the competition all sang well known songs from famous Bollywood movies and are judged by professional adult singers and guest adult singers.  My correspondent is endeavoring to have Yatharth honored at the 31st Annual Young Artist Awards in 2010.
In an e-mail to theskykid.com, in which he provided the majority of information about Yatharth, he also states that :
"India has, and is, producing some surprisingly great young talent.  I think, in part, most of it is due to a very high standard of education, not only in the arts, but in all fields."
The music performed by Yatharth has an exotic sound to me. Yet, I am impressed by his vocal abilities and the way the music seems to be flowing through him.  He sings with his soul and I am not surprised that his fans adore him for that. I would like to quote part of an article about him which I found in " The Sur Family" blog while researching for more information about Yatharth. In it Abhi writes :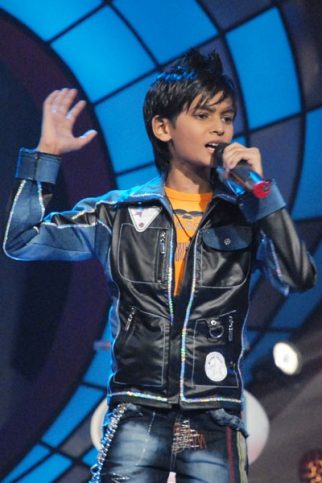 " ….In the 2009 series of "Sa Re Ga Ma Pa Little Champs" – one singer has simply held me spellbound in every performance – Yatharth Ratnum Rastogi !!  I cannot watch Yathart perform while sitting still. I am too excited for that. It's like watching Ronaldo possessing the soccer ball – you know some magic is bound to happen – don't know what!! Same with Yatharth – I know for sure that I am going to experience the pure magic of music for the next few minutes. He has mesmerized audiences and accomplished judges with his vocal renditions. I am not trained in music to evaluate anyone; however, what has appealed to me is his control over his tonal quality. He knows exactly what to do with his notes – when to "throw" them, when to stretch tahem and how to land them. ..|
…to read the entire article by Abhi follow this link to the Sur Family Blog
For those of you who are hearing about Yatharth for the very first time, I hope that my introduction was interesting to you. If you do a search about him on Google, or any other search engine, you are sure to find a lot more information about him in forums, video sharing sites and the like. Feel free to use the rating system of this blog and share your opinion, about either Yatharth or this introduction, in the comments section below.  To complete this article I would like to share with you my favorite performance of Yatharth:
Follow Yatharth Ratnum Rastogi on Facebook