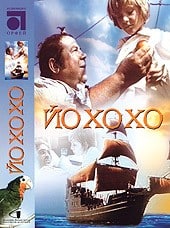 Pirates, Indians and adventures …and a 10-year-old boy who finds inspiration and hope in the tale an actor creates for him.
Leonid (Victor Chouchkov) is recovering in the hospital after a bike accident which resulted in a broken arm. While trying to keep himself occupied (by writing secrets letters in French for his favorite nurse, which he parachutes to her hidden in a small bottle), he leaves the children's floor and enters a room downstairs in which an actor named Aktyorat (Kiril Variyski) is recovering from a serious trauma.  Leonid is a boy with an attitude – but as soon as the actor mentions pirates, his imagination goes wild and he makes the actor promise that he will tell him a story.
That is how the Bulgarian film Yo ho ho beings. Released in 1981, the film is a favorite of kids and adults alike, thanks to its emotional and creative storyline.
Once the actor starts telling the the story, the viewer is magically transported to a fantasy world of pirates and adventures lead by the masterful narration of the actor and the imagination of Leonid. As a parallel plot line, they observe the everyday life in the hospital, learning more about the people there (Leonid, the nurse, the actor and his roommates). Everything that is happening in the real word is mirrored in the imaginary one in which a legendary pirate swears to avenge the murder of his father and brother by the Spanish governor.
Yo ho ho is influenced by the books most kids grow up with ( at last those of them who like to read ) – Sandokan – The Tiger of Malaya by Emilio Salgari, Winnetou by Karl May and many, many  others.  Smart dialogue, excellent narration, authentic costumes and an outstanding acting performance by the entire cast will capture your imagination.  Yet the film presents much more than adventure scenes.  Serious issues in the real world are addressed, as the viewer follows the events in the alternative realities of the wide sea and a small hospital room.
It's a pirate story filled with the adventures  of terrible and noble robbers, but which, in reality,  has main characters who are sick and in a hospital. Yo ho ho is a film about a friendship that helps a young man to get rid of loneliness and despair and return to life. The work is filled with fantasy and humor and is equally interesting for children and adults.
httpv://www.youtube.com/watch?v=5xhAo1GS8UM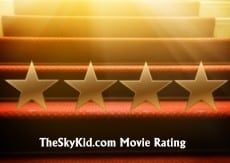 Film title : Yo ho ho
Alternative titles : Johohoho!
Release data : July 1981
Director : Zako Heskija
Cast : Kiril Variyski,Viktor Chouchkov,Iliya Penev,Anani Anev,Sonya Djulgerova and others