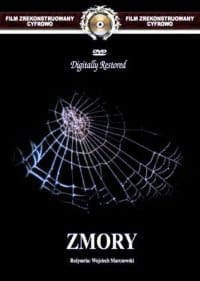 Wojciech Marczewski's film Zmory (Nightmares) is one of the classic Coming-of-Age titles from Poland that has earned popularity internationally. Before seeing the film, I had a vague idea of what it was about, and the title and cover art convinced me that Zmory could be a horror flick.
In reality, the 1979 Polish film offers a true Coming-of-Age narrative that follows the rite of passage experiences of Mikolaj Srebrny (played by Tomasz Hudziec and Piotr Lysak at different ages until his early adulthood). The focus lies on Mikolaj's education as he is sent to the Royal Imperial High School – an institution where religious and Tsarist doctrines are literally forced upon the young pupils by cruel teachers who do not hesitate to use violence, insults and even encourage bullying to ensure that the doctrines they teach are understood and lived by.
Nikolaj is a sensitive lad, taught by his father to have a spirit of free will and be an independent thinker. Such values contradict sharply with the expectations of his teachers and get him in trouble.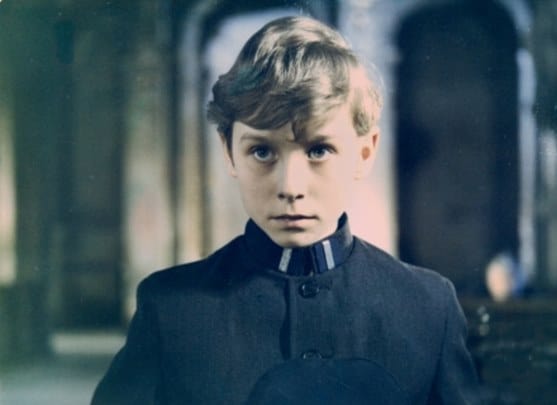 "He is not a bad boy but this brooding of his …and worst of all – a mind on his own."
Conformity and obedience – that is what is expected — and the young Mikolaj has to struggle in an attempt to preserve his personality. This struggle for individuality is essentially the main motif of the film.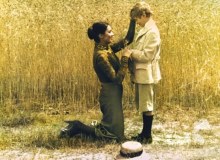 The movie is separated into two main parts – one showing Mikolaj as a preteen and another in which we see him as a teenager on the verge of graduation from high school. The parts are interconnected by the personality of the young lead, which we observe shaping and developing from the very first scene.
Mikolaj's sexual awakening is also addressed in the film: his curiosity, experimentation and disgust by the vulgarity of the adult act he witnesses are essential to the plot. In the second part of the film, the grown-up boy creates poetry and tries to make sense of the socialistic political ideas that preoccupy the minds of his classmates.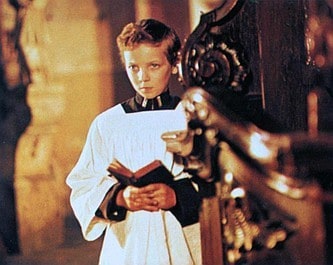 I must admit that, while I enjoyed the growing-up experiences of Mikolaj's preteen years, I felt bored during the second part as I was not really sure of what was happening and who was fighting for what. Arguably this is caused by my lack of knowledge of that specific time period of Polish history in which the action takes place (the years before World War I).
Cinematically, Zmory has a lot to offer. Skilful camerawork is characterized by a deep focus, brightly lit landscapes and iridescent colours combined with excellent production and costume designs. I would even argue that the costumes alone are sufficient reason to see the film. It appears that Polish historical dramas are characterized by superb costume design – a conclusion I have reached after seeing Zmory and previously the 2010 Jan Jakub Kolski film Venice. The score is intriguing as it comprises melancholic, dark themed vibes (which re-awakened my suspicion that the film might turn out to be horror after all) and loud marching songs.
I can't resist mentioning the immaculate performances of both actors in the role of Mokolaj at the different stages of his life. As the Zmory narrative is character-based, the talent of its leads is essential to the overall impact of the story. As I've mentioned,  I most enjoyed the first part of the film. Tomasz Hudziec made the biggest impression on me, giving a real soul to his character. In some movies, having two actors in the same role may cause discontinuity, but Piotr Lysak did a great job – evidence of excellent casting and directorial guidance.
Zmory is a film that I won't hesitate to recommend to anyone fond of European cinema and Coming-of-Age films.
Film title: Zmory
Also known as: Alpträume, Gespenster
Release year: 1979 – Studio Filmowe "Tor" , Film Polski
Director: Wojciech Marczewski
Cast: Piotr Lysak,Tomasz Hudziec,Hanna Skarzanka,Maria Chwalibóg,Teresa Marczewska,Bronislaw Pawlik and others