http://youtu.be/8ujqFZyvb2c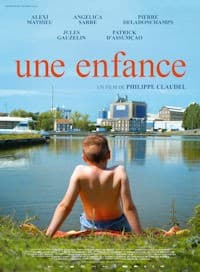 At times, having seen so many Coming-of-Age films, I worry that possibly I have seen all the good ones and am unlikely to come upon another that will utterly provoke and move me. Then a film such as Philippe Claudel's A Childhood (Original title: Une enfance) comes along, and the cinematic magic returns in full force, and I worry no more.
Set in a northern French industrial town (which reminded me of the German city of Dortmund), A Childhood tells the story of 13-year-old Jimmy (Alexi Mathieu), who is forced to grow up prematurely. As the eldest child, Jimmy has to not only look after himself but care for his little half-brother Kevin (Jules Gauzelin). At the same time, their mother is "busy enjoying life" alongside her latest boyfriend, which translates into frequent drinking parties and drug abuse. Although not intentionally (or so one hopes), Jimmy and Kevin are neglected and have to find ways to fit into the world on their own.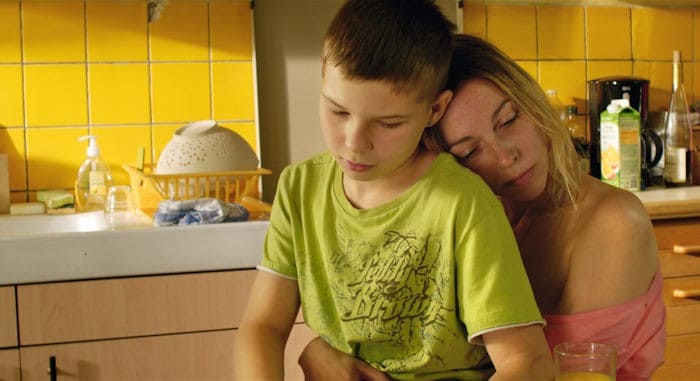 An original take on the dysfunctional family theme
While one may recognize the dysfunctional family element that frequents the narratives of films belonging to the Coming-of-age genre, the story related in A Childhood is void of clichés. It provides a highly poignant portrait of its young protagonist.
A Childhood has no problem capturing and maintaining one's interest for its entire duration. Unlike some films that make one slightly bored after a while, you will find yourself wishing that the story continues long after the film's closing credits roll.
This is not to say that all scenes are good-natured ones. Yet most are and feature creative interludes with stunning visuals (though, for the most part, just portraying everyday life) and well-chosen music pieces characterized by lyrics that fit the film's theme (in an almost poetic manner). The result: a very rewarding viewing experience. Some of the scenes are almost like a mini movie within the movie itself and, together they produce Coming-of-Age cinema at its best!
Engaging Story
Philippe Claudel (who wrote and directed the film) employs many devices and techniques to ensure that no one will remain indifferent to Jimmy's story. The action in the film is not just physical, but internal, philosophical, and emotional. There is so much suspense in at least one scene that the tension becomes physically palpable.
A Childhood features exemplary yet moving delineation of its young protagonist Jimmy (Alexi Mathieu), which eases one's understanding of his personality. Thanks to the ingenious development of his character, while observing his reactions to people and events, identification and sympathy with the young boy comes naturally. The dramatization of his struggle for dignity, love (not just parental) and his desire for a "normal" childhood, against all odds, (having a carefree mother and her easily irritable boyfriend), is hugely moving.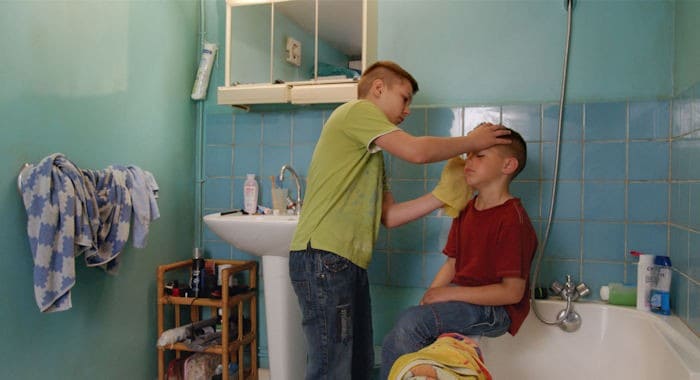 Extraordinary acting
Thanks to the wonderful acting performance by the entire cast, the film's characters felt real and their actions believable – which resulted in highly credible storytelling. So much so that, in many of the characters, I recognized people with whom I have encountered at one time or another – youth and adult alike. The screen presence of Alexi Matheieu is nothing short of extraordinary (despite his lack of prior acting experience), Reaction shots (tight close-ups) are used frequently on his expressive face, allowing a glimpse into his eyes and soul and allowing the viewer to almost feel his emotions.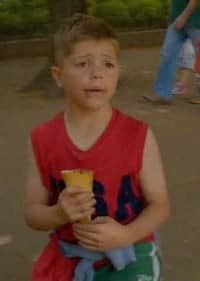 The cute appearance and innocence (for he is still a kid and has Jimmy to shield him from life's disappointments) and the unmistakable talent of Jules Gauzelin as Jimmy's little brother, further enhance Jimmy's story by revealing traits of Jimmy's character and providing a contrasting alternative of a kid who is yet to face the challenges of life. This is just one of the contrasts present in the film's narrative. Others include a comparison of social classes, circumstances and settings.
The interactions between Jimmy and Kevin form a splendid portrait of brotherly love – expressed in actions, rather the words.
A Must See
More often than not good movies get spoiled by mediocre endings. Thankfully the finale of A Childhood doesn't suffer from this imperfection and manages to evoke strong emotions –likely to bring tears to the eyes of many viewers. Without any doubt, A Childhood is a masterpiece of the Coming-of-age cinema and is the equal of other great titles such as the Dardenne Brothers' The Kid with a Bike and Ursula Meier's Sister (both sharing its original take and dramatic impact). It is a must see for anyone looking for quality cinema, fine-tuned to perfection!
A Childhood Trailer
http://www.imdb.com/title/tt3828378/combined
The movie was released on DVD February 16, 2016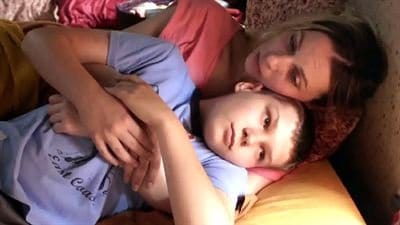 A must see !
A Childhood features stunning visuals and wonderful acting by the entire cast resulting in cinematic magic.