Alexandru
Our readers first met Alexandru about four years ago when he was eleven, singing Bieber's Mistletoe in a video produced by Stormbreaker from London. A lot has happened in four years and we now focus on Alex at age 15 in a new Norwegian boy group called Suite 16.

I must admit I was not very impressed with Alexandru's singing back then. His English was sometimes off, his notes were not precise and the recordings were fairly unexciting. But after reviewing his tracks recently its apparent to me he has improved. Alexandru plays keyboard and lately there are songs with acoustic guitar. There has been a definite move from solo songs, mostly covers, to tunes done with other artists.
In a breaking but improved adolescent voice, Alex sings Its Not Over by Daughtry. Let's remember there were some fantastic young singers on theSkyKid.com at that time-Munther, Chance and Mateo, just to name a few.
But young Grindvoll was slowly sharpening his skills, presenting better videos. Examples include those with Alexia Urtei (Always a Good Time) and another with Martine Singer (Say Something). The three originals I found from this time, however, are simply not quality creations, but then not everyone is good at originals. The Dream of You from August 2012, Together from July 2013, as well as Give Me a Chance, are simply dreamy teeny crush-pang inventions!
A cover song which did please me (and which shows progress) is And the Snakes Start to Sing (Bring Me the Horizon). This has a more Cajun, nasty sound, which somehow fits our clean cut, natural, bright-eyed Norge boy!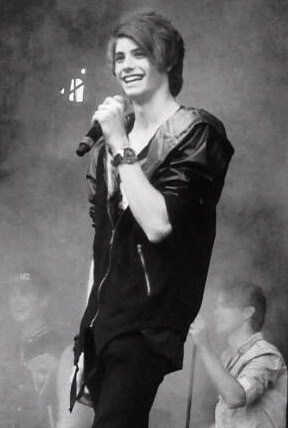 Alexandru's pleasant appearance and his warm, sensible online behavior earn him plus points. But as a singer, we also hear his weaknesses. In Beneath Your Beautiful, we notice the voice is still a bit shaky. In Counting Stars, breathing problems are noticeable, but then Love Me Again is a good video and may be the start of a move away from solo songs.
At this time, Alex also attempted some collaboration with Jonezy, a UK artist, but I find this hip-hop/rap style does not really fit him.
Suite 16
Alexandru's new path is with Suite 16, founded by Eccentric Music, Oslo. The group members were chosen from 300 applicants in a Reality Show: Project Boyband. Nine chosen hopefuls proceeded to a "boyband boot camp" from which the final five members were chosen.  They are: Andy Hawk, Thomas Alexander Strandskogen, Alexander Grindvoll, Kevin Knutsen and Vemund Rosendal.
My impression so far from songs like To Be With You, Stupid Lovesong and Seven Days: uncomplicated, fresh, vibrant, nicely coordinated, but not too stylized. It's a great start, and a new video is highly anticipated by the fans called Suitehearts.
I had to look back some years to review the "Boyband" phenomena, which started in the 80's and faded at the turn of the century. Suite 16 could actually hit a wave of new starry-eyed, sunny boy groups inflaming the hearts of many young teen girls. Who knows? It's a risky road!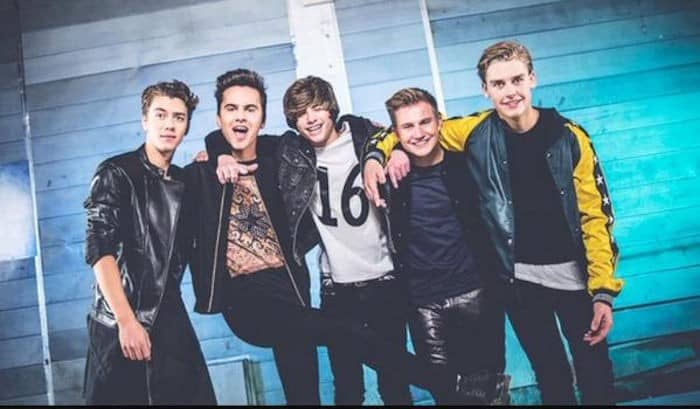 Of the many, many groups in the 80's and 90's, most went unknown and were short-lived. For example, Dream Street (It Happens Everytime) broke apart in the late 90's as they were climbing the charts, the result of disputes between parents and management. B2K, an all-black group with P.Diddy, tore apart because of in-fighting. O-Town disappeared because its members had too many "side projects".
I'm pointing this out as a warning. Stay in tune! Stay focused on your goals!
There were some very successful ones, of course, if you count "brother acts" as Boy groups. Jackson Five, The Osmonds and later, Hanson, are examples. Still later All 4 One, NSync, New Kids, Backstreet Boys, Jonas Brothers and Boyz II Men took over the stages. These acts brought us some fine music, even if their style didn't fit your profile!
I am hopeful that this enterprise will be rewarding for Alexandru and Suite 16. I'm also ready for new inventions from these five likable young Norgemen!
A new tune, as well as a concert in Oslo, are on at the time of publication. It will be interesting finding out more about the other group members and watching you all perform! Good Luck!