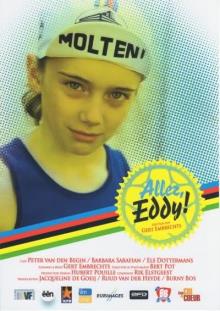 "People don't like children who are different. That's why it's best not to go out…"
Do you believe that being different than the people around you will make you less likable?  The parents of Freddy Dermul do.  Freddy is a 10-year-old Flemish boy who has a problem with his digestive system and his parents try their best to protect their son from any possible embarrassment by explaining how cruel others can be to people different than themselves. As a result, Freddy spends a lot of time by himself, riding his bike (suspended in the air with two ropes) in his attic room. Meanwhile, his sisters play outside while the older brother helps his father in their family owned butcher shop.
The year is 1975 – a time of big changes. The first big supermarket chain comes to the petite countryside village where Freddy lives. To celebrate the grand opening of the new store, its managers decides to organize a cycling race for kids. Freddy wants to join, but his father fears that the new supermarket threatens the family business. A group of conservative youth form a resistance movement against the new supermarket and wage a symbolic war against it and the "unwanted changes" it may bring to their community.
Yet little Freddie wants to compete – in spite of the supermarket being the contest organizer. He has a hero – the racing cyclist Eddy Merckx — and if he wins the competition he will get to meet him.  With an overly preoccupied mother, angry father and older brother who is a member of the youth resistance, Freddy has no choice but to sign up for the contest in secret.
But when the day comes, his secret becomes harder to keep…

That's the premise of the 2012 Coming-of-Age film from Belgium Allez, Eddy!  The movie brings to mind Stephen Daldry's Billy Elliot as the story of little Freddy is somewhat similar to Billy's story.  Yet, while this similarity makes the film's ending somewhat familiar, the story is told in an intriguing and innovative manner so typical for films produced in Belgium.
Undoubtedly the film owes much of its appeal to its young protagonist, Jelte Blommaert, for whom the role of Freddy is his cinematic debut. Thanks to his credible performance, one can hardly remain indifferent to his story.  Those who oppose conformity (and I include myself among them) will feel like cheering the little boy and his efforts.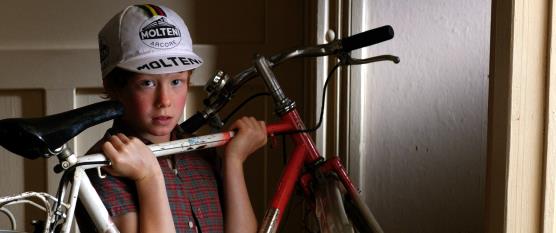 Visually the film is quite appealing with its bright colors and artistic editing.  Some of the scenes in the beginning include an intriguing symbiosis between what appeared to be stage acting (as in the theatre) and the plotline of the film. In most movies, such a mixture would appear out of place.  But in Allez, Eddy! it achieves an intriguing surrealistic effect that enhances the already intriguing story in a unique way.
The film is classified as a comedy, but frankly the humorous scenes are pretty scarce. One should not expect an emotionally charged story either.  Personally, I found only one scene particularly moving. Yet Allez, Eddy! successfully conveys its messages – the importance in believing in oneself and of individuality.
Allez, Eddy! Official Trailer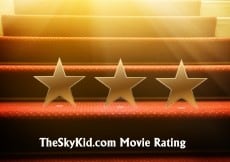 Film title: Allez, Eddy!
Release year: 2012, Ciné Cri De Coeur, Bos Bros. Film & TV Productions
Director: Gert Embrechts
Cast: Jelte Blommaert, Peter Van den Begin, Barbara Sarafian, Mathias Vergels, Lotte Bode and others