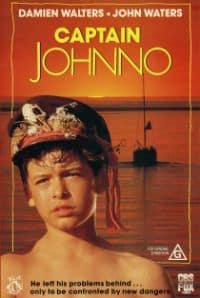 Captain Johnno is a telemovie from the Australian Touch the Sun series. The film is quite famous in Australia and in 1988 won the International Emmy Award.
Its main protagonist is the partly deaf 10 year old named Johnno. He lives with his family in a small fishing town. His sister Julie helps him at school and keeps the local bullies away from him.
Johnno's life changes when his sister has to depart to a boarding school. Johnno fears that he won't be able to manage without her and tries to convince his parents not to let her go or to let him go with her.
He doesn't yet know that they are considering sending him to a special school for people with hearing disabilities. When he finds out, he runs away and sails to a nearby island where he plans to live a Robinson Crusoe style life away from the complex problems of society.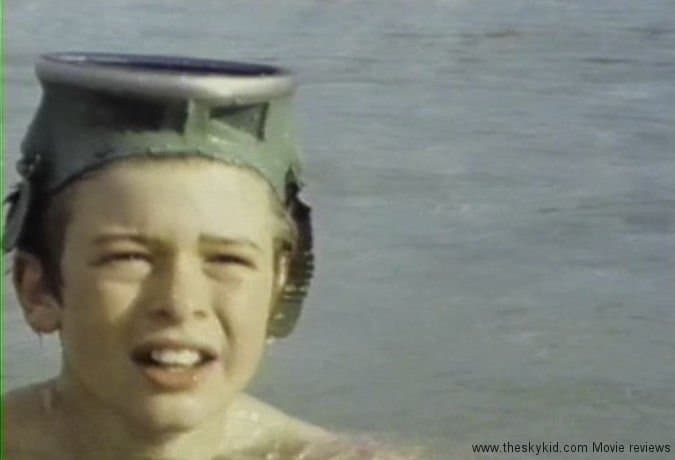 This film raises a number of issues about family life and it's conflicts, responsibilities and adjustments. In addition, there are three main character relationships which one should pay attention to as they are important for the plot development. The first one is between Johnno and his sister. She is there for him,  but one day has to leave and this distresses him. Their parting scene with her crying in the back seat of the bus and him running after it is one of the most emotional cinema scenes I have ever seen.
The second important relationship is the friendship of Johnno and an Italian immigrant, Tony, who is a newcomer to Australia and cannot speak English well. They form a strong bond because, in a way, they are both outsiders and the object of ridicule by others. Tony is glad to have a friend like Johnno. He listens to the boy and respects him for who he is.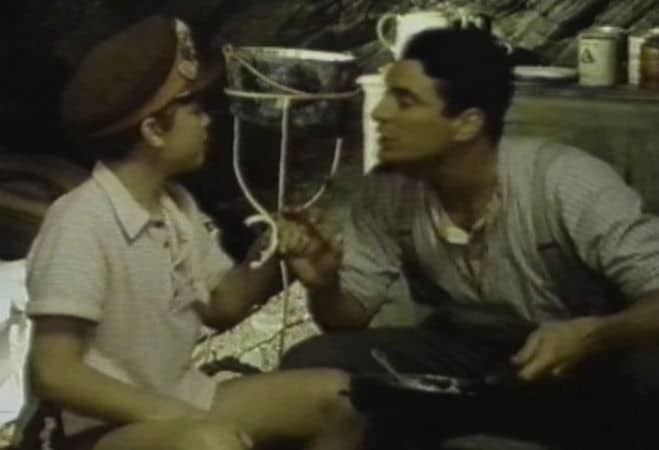 The third relationship viewers should focus on is the one between Johnno and his father. While it is clear that the parents love their son, his father, in my opinion, behaved like a moron. He did not even know his son and, in a way, the viewer could sense his shame because of Johnno's disability. He never listens to what his son has to say or tries to understand what he means, as if deafness has anything to do with Johnno's thinking abilities. Even if at the end of the film his father reconsiders his attitude toward his son, I could never completely forgive him. But I guess that's something each must witness and judge for oneself.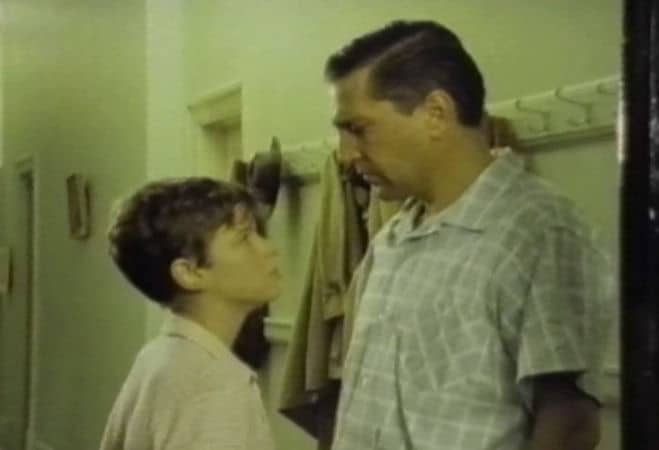 The acting in the film is quite good. Damien Walters is in the role of Johnno and delivers a performance that made me wonder how is it possible to portray a deaf boy so realistically. I later found out that the young actor is deaf himself. Another actor leaving a large impression on me for his acting abilities was Joe Petruzzi in the role of the Italian immigrant.
Overall I liked the film. It has many life lessons both for its characters and its viewers. The film is quite emotional and I think that many fans of the Coming-of-Age genre would appreciate it. A similar flick is the British film Dear Frankie, which I also recommend.
Several video clips are available at the Australian Screen`s web site .