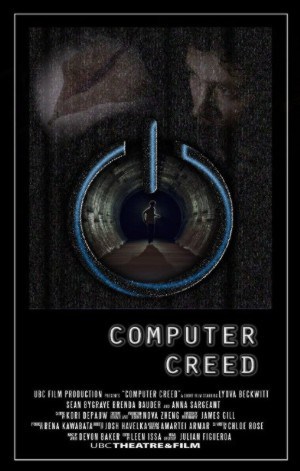 In this day and age, when many of us are glued to screens of various dimensions, we consume content – a lot of content — that informs, misinforms or to simply entertains us. But where is all this digital addiction going to lead us?
The Canadian short film Computer Creed uses satire and irony of situation to portray the struggle of a young boy against an artificial intelligence that has taken control of the world.
A sci-fi with Coming-of-Age (of its viewer none- the-less) and horror motifs, Computer Creed does not impress with acting or production values, yet its original plot intrigues and engages.
This is not The Matrix, but it offers some food for thought, reminding us that our imaginations have no boundaries and may be urging us to disconnect – at least for a while.