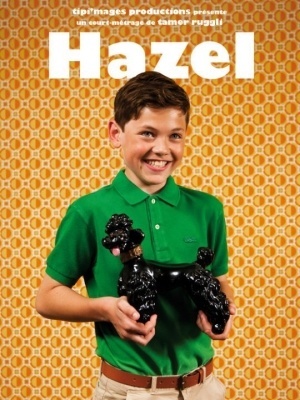 Flamboyant, quirky, funny, provoking and original – all of those adjective are a perfect fit for the 2012 short film from Switzerland Hazel. Provoking as it focuses on the same sex attraction of a young boy. It's a turn of events that absolutely terrifies his mother, who attempts everything (and I mean EVERYTHING) to scare the gay away from her precious child – including sessions with a dreadful child-psychiatrist.
Hazel's production design is top notch. Bright colors, carefully arranged scenes and great costumes (as if coming straight from a Benetton Kids commercial) result in a vibrant visual theme bursting with energy. The lush visuals and exaggerated characters create an extravagant atmosphere, which sets a tone for the film, while at the same time wrapping it in a humorous layer of caricature similar to that of colorful action comics. Such an approach to cinematography is often seen in the French and Belgium cinema (Toto the Hero is a film that comes to mind), and I was not surprised to see it in a production coming from Switzerland.
The musical score is adeptly applied and features songs such as Miriam Makeba's Pata Pata, accompanying the cheerful dance of the young protagonist, and the infamous song Mama, by the former child-singer and actor Heintje Simons (which will please many admirers of the treble voice).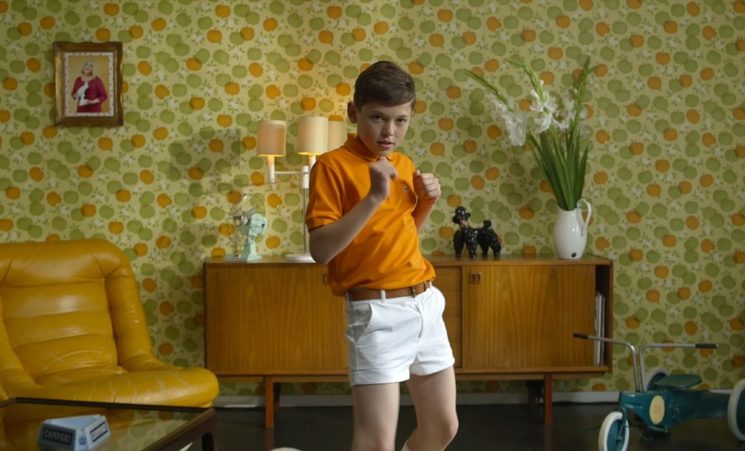 Maxime Mori's performance in the role of Hazel is both charming and convincing. The viewer is allowed to peak into his world through his own eyes and many will end up sympathizing with his character and his quest for self-expression and acceptance.
Some scenes in the film aim to shock the viewer, others to provoke laughter and to entertain. But behind the pleasant visuals, one should not miss the drama of a kid who is forbidden to be who he really is.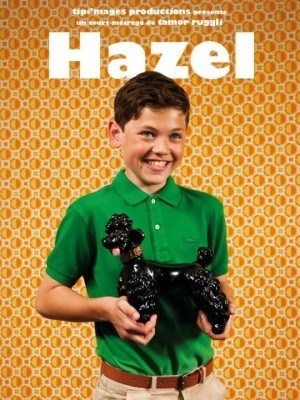 In short
Flamboyant, quirky, funny, provoking and original.