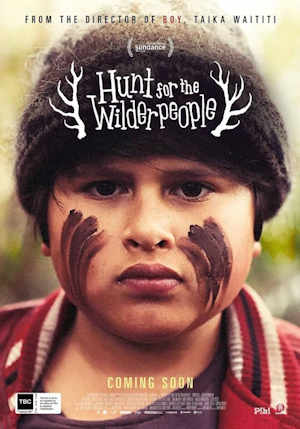 Hunt for the Wilderpeople (2016) is a touching Coming-of-Age adventure/comedy that follows the development of a friendship between a grumpy old man and a naive ten-year-old boy. When they disappear into the wild New Zealand bush, a national man-hunt is launched to find them.
The following story is definitely not true.
It starts when Paula Hall (Rachel House), from child welfare services, places Ricky Baker (Julian Dennison) into the care of Bella (Rima Te Wiata) and Hector Faulkner (Sam Neill).
But Ricky comes with a warning. As per Paula Hall, "We're talking disobedience, running away, throwing rocks, kicking stuff, burning stuff, loitering and graffiti."
The Faulkners should also come with a warning. Living in a dilapidated cottage somewhere in rural New Zealand, they fend for themselves. Although kind-hearted and enthusiastic by nature, Bella's a bit weird, especially when it comes to hunting and the preparation of food.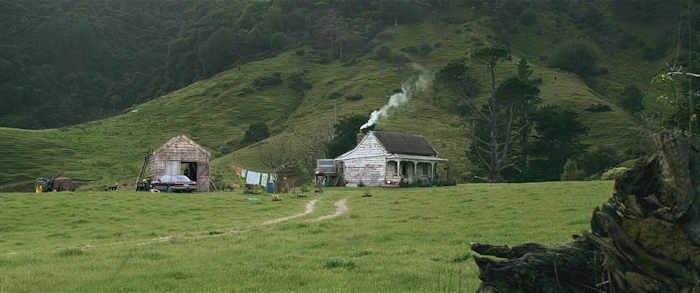 Hector Faulkner is plain scary. Very suspicious of the newcomer to the family, he makes his position clear, "I just want to be left alone… and don't call me Uncle".
After a couple of days, Ricky finds the couple a bit too eccentric for his tastes and he runs away, but he doesn't get far. Bella finds him about 200 meters from the cottage and coaxes him back with the promise of breakfast. Considering Ricky's appearance, he's going to need more than the usual amount of food.
Serious negotiations between the three result in a peace treaty and things start to look up.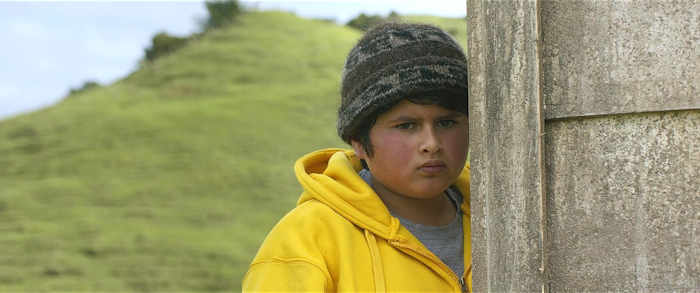 When Bella dies unexpectedly, Paula Hall from child welfare wants Ricky back. This time he runs away for real, but his foray into the forest is futile. Hector finds him wandering around, lost and hungry.
Due to an injury, they get stuck in the bush for a couple of weeks and a search party is launched to try to find them.
Paula Hall appears on a TV breakfast show and stuns the audience with the announcement that Ricky is just a spanner in the works, a tool she plans to put back in the toolbox where he belongs. With her motto of "no child left behind" she launches a national man-hunt that eventually turns into a full-scale military operation.
Meanwhile Ricky and Hector associate themselves with the Wildebeest of Africa and become the "Wilderpeople" and realize they must fend for themselves. Each has his own reasons for not wanting to be found, so they run.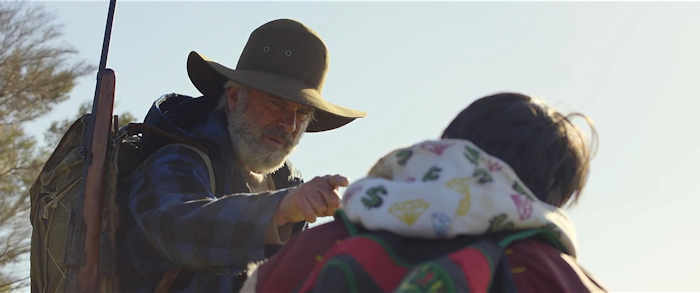 Having firmly established the plot, the movie now really enters the realm of improbability — a suspension of disbelief may be required. Many encounters with weird and wonderful creatures follow, man and beast alike.
Ricky and Hector must find strength in unity and they are not planning to go down without a fight. From here on in the film, the sheer entertainment value of the movie carries the narrative to a gentle and satisfactory conclusion.
Director Taika Waititi did an excellent job by successfully combining an underlying theme of camaraderie with a frivolous tale.
Official Trailer
Good cinematography highlights the beauty of New Zealand and quirky editing supports the playful aspects of the film.
A special mention for actor Julian Dennison (who previously appeared in movies like Paper Planes) who really shines in the role of Ricky Baker.
Though I'm generally more inclined towards realistic Coming-of-Age dramas, I really enjoyed this film.
But, while Hunt for the Wilderpeople has a refreshing flare to it,  in my opinion Son of Rambow is a better choice if you're looking for a good action-comedy-drama.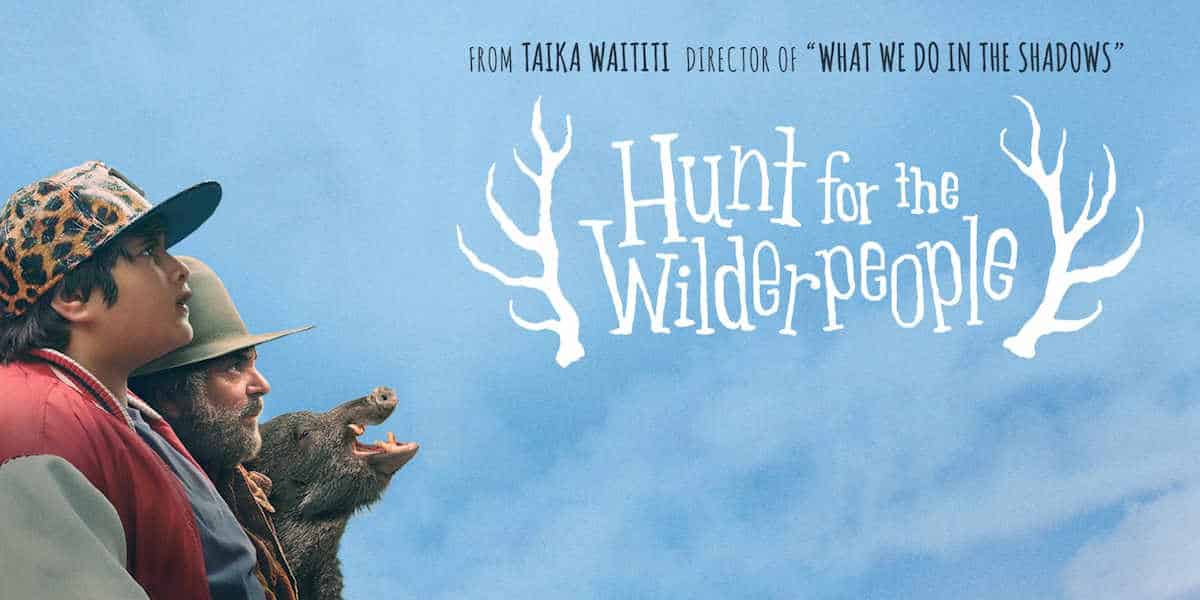 Hunt for the Wilderpeople (2016)