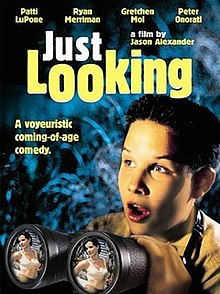 It is not a secret that I am a big fan of first-person narration in Coming-of-Age films. It bridges the gap between literature and movies, enabling the audience to obtain a crucial glimpse into the young protagonist's inner world. (Also observed in my review of Hugh Hudson's 2010 film My Life So Far.) This is especially true if the narrator is age and tone appropriate, which is the case in the modest Coming-of-Age comedy Just Looking.  
The primary character is thirteen-year-old Lenny Levine, who, like most teenage boys, is infatuated with sex. But because he is too naïve, confused, and inexperienced, he concentrates all of his energy and will on a single objective: to witness two people "do it" during his summer vacation. 
Every sentence of the film's dialogue is loaded with a youthful spontaneity, warm humor, and light sarcasm, all of which are highly successful because of Ryan Merriman's superb acting, who manages to pull off realistic performances both on-screen and as a voice-over narrator. 
Just Looking ( 1999) – Trailer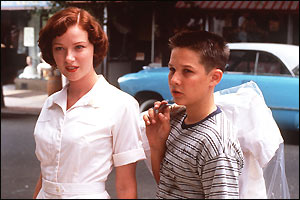 The action takes place in the mid-fifties in New York, and the bittersweet color palette and production design, which includes several iconic automobiles and other items from the era, give the picture a genuine feeling of timelessness. All of this is supported by a decent score featuring jazz band music, which greatly improves the scenes on screen by providing a true feeling of time and place. This may appeal to older audiences (for nostalgic reasons), but younger people may find the film dated because everything is so easily accessible nowadays, only one click away.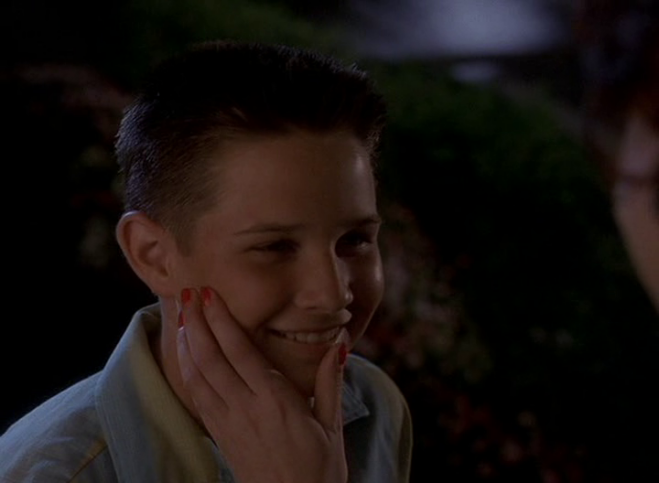 As a whole, the narrative of Just Looking is not overly original, but the stereotypical happenings and characters somehow positively benefit the film's overall impact. The exploration of adolescent sexuality and confusion has long been a topic in Coming-of-Age films. Just Looking delivers an approachable discourse on the birds and the bees without being judgmental or moralizing.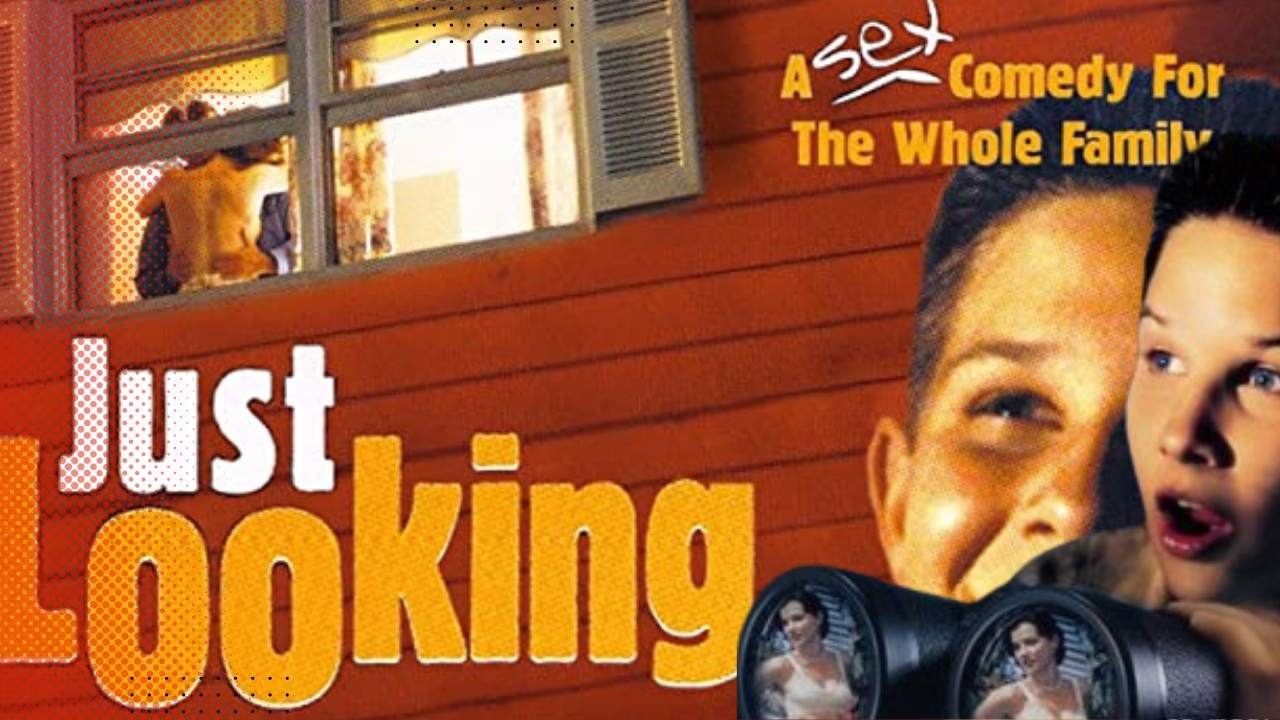 In short
Just Looking delivers an approachable discourse on the birds and the bees aided by the superb performance of its main protagonist played by Ryan Merriman.