What IS growing up all about?…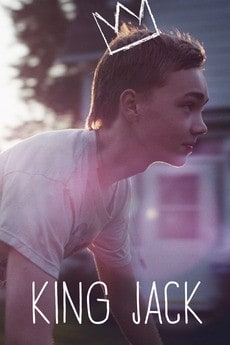 Writer/Director Felix Thompson attempts to answer that question in King Jack – his 2015 Coming-of-Age film that tells the story of 15-year-old Jack (Charlie Plummer), who is suddenly asked to take care of his young cousin Ben (Cory Nichols).
At fifteen, Jack busies himself with molding and projecting his teenage self – from being cool through showcasing toughness and a know-it-all attitude. In other words, things that are incompatible with being seen hanging around with a kid (even if he's your little cousin).
Falling in love, games of truth and dare, wild high-school parties, and bullying – are just some of the narrative themes. But if you're smirking, thinking you have already seen such films, you should know that you have never seen them quite in the same way as they are shown in King Jack – which manages to capture one's attention from its very first scene and hold it to the very end.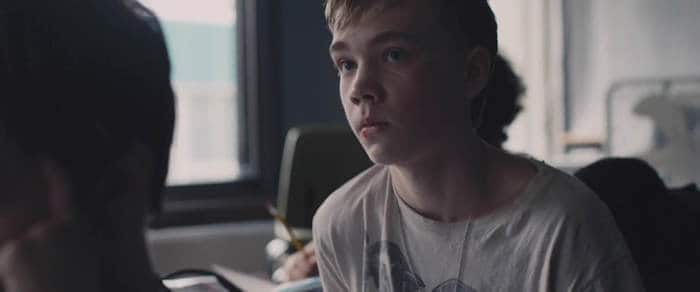 King Jack's plot is original, the story engaging, and, combined with the excellent editing and pacing, it's so good that one rarely notes the passing of time. There are a variety of youth-related themes in the subtext of the narrative. As a Coming-of-Age film, King Jack achieves and over-achieves its goal of delivering a true-to-life portrayal of the teenage years without cheap thrills and over the top dramatics.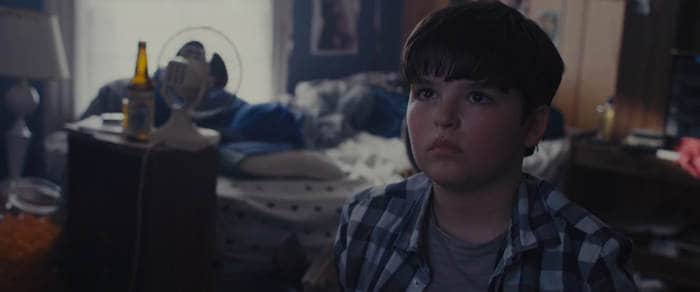 The musical score does not call attention to itself yet enhances the narrative — coating it with slightly melancholic, nostalgia-filled touches that fine-tune the story of Jack's rite-of-passage experiences. The sets and cinematography allow the film to "show" not "tell," all of which attests to the high production quality.
Charlie Plummer's natural performance in Jack's role is undoubtedly one of the main highlights of the film. The choices that Jack makes, the things he says, and the way he says them reveal a lot about his personality. A teenager himself (fourteen during filming), Plummer manages to fully embody his role making Jack a character the viewer is more than willing to associate with…or judge.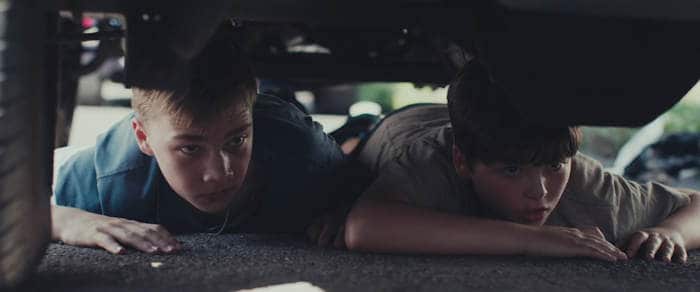 With Avy Kaufman as casting director (her portfolio includes masterpieces such as The Sixth Sense), it doesn't surprise that each character's actions or reactions contribute to and affect the development of the story. Especially noteworthy are Yainis Ynoa and Chloe Levine's performances in the supporting roles of Jack's friends   – undoubtedly one of the best portrayals of teenaged girls I have seen on screen.
Trailer 
King Jack delivers an excellent cinematic experience similar to those seen in some of the best Coming-of-Age movies, right alongside Jeff Nichols's Mud and Bouli Lanner's The Giants (with whom King Jack shares an atmosphere and poignancy). King Jack's plot resolution is quite adept at tying together all the loose ends and ensuring a suitable superb finale to an already well-told story.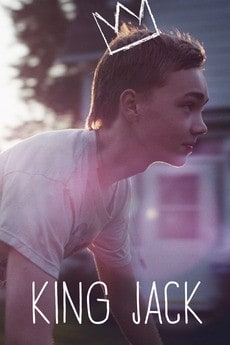 A must see!
King Jack delivers an excellent cinematic experience that ranks it right up there with some of the best Coming-of-Age movies.