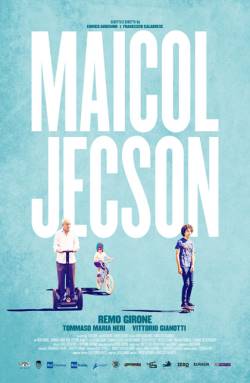 Today's Italian cinema has shifted its focus from harsh melodramas and mafia themed crime films to crowd-pleasers such as intelligent yet entertaining comedy flicks. In 2014, a year after the release of Gennaro Nunziante's comedy Sole a Catinelle (Sun in Buckets), a new film with an equally witty title graced the screens: Maicol Jecson.
This time the story is narrated by its edgy young protagonist Andrea (Niccolo Gentili), a 16-year-old teenager with raging hormones and one purpose in mind — losing his virginity to his girlfriend, Eva.  The small hurdles on the way are being addressed one by one – parents depart on vacation, and Andreas comes up with a plan to skip the summer camp he and his younger brother Tommaso (Tommaso Neri, already seen in the 2012 short film I KILLER ) are to attend.
Yet, "Life is what happens to you while you're busy making other plans" — so things don't go as smoothly as expected. The little brother decides to stay home, and there is no way to get rid of him.  Tommaso is an adorable kid with one huge obsession – Michael Jackson. His admiration of Michael is so immense that he wears a colourful mask just like Michael's kids, and he's constantly singing and dancing.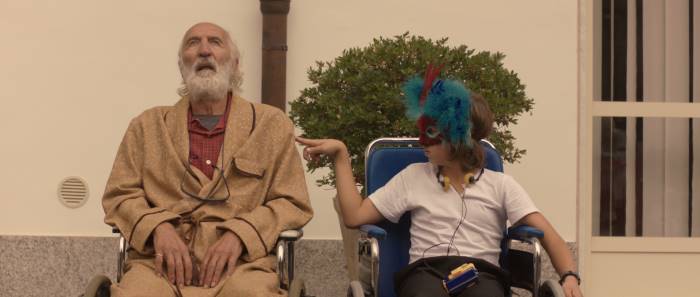 After all of Andrea's friends refuse to babysit Tomasso, he invents a game of "Granddads":  leaving the little kid with the elderly inhabitants of a nearby retirement home. But this plan goes to hell as well, and Tommaso comes home with Cesare (Remo Girone), an elderly gentleman (with dementia) who genuinely believes himself the grandfather of the boys. The adventure has just begun …
The film's most remarkable feature is its excellent, bizarre and original story in which stereotypes are used only for comic relief. The film brilliantly intertwines road movies and comedies elements without sacrificing the motifs we are used to seeing in Coming-of-Age narratives, such as the focus on love, friendship, and discovering what really matters in life.
The Michael Jackson character and music serve as a leitmotif (from which the film gets its title) — making the story feel innovative and remarkably refreshing. Most of the film's characterizations rely on appearance rather than dialogue, but with such adorable and funky characters. That's a winning strategy by the film's two directors: Enrico Audenino and Francesco Calabrese.
Freeze frames and voice-overs are the techniques most frequently utilized during the film`s duration, and they both fit in the overall theme of the film, which is undoubtedly Coming-of-Age but with a funky twist. It's not just growing up experiences; the intergenerational friendship (explored in other Rite-of-Passage comedies such as Theodore Melfi's 2014 film, St. Vincent or the 2008 film Is Anybody There?) is also essential for the film`s narrative, making it much more enjoyable than American Pie (to name a potential American counterpart).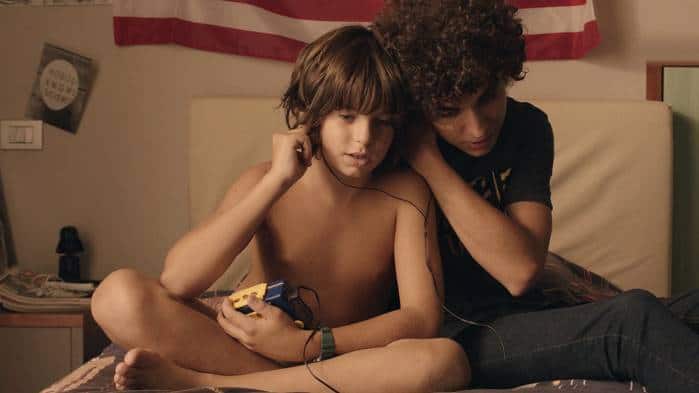 The film's protagonists are quite eccentric and, although Andrea narrates the story, it's the little Michael Jackson fanatic, Tommaso, who is always in the middle of the action. Tommaso Neri does a great job attaining the sympathy of the viewers in his role.
One of the best Indie flicks I have seen of late, Maicol Jecson exceeded my expectations and earned a high recommendation to the readers of theskykid.com.
Official trailer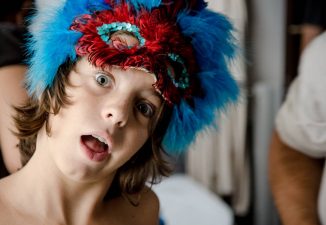 Maicol Jecson (2014)
In short
A Coming-of-Age wonderful, bizarre and original story that is one of the best Indie flicks I have seen/reviewed of late. Highly recommended!