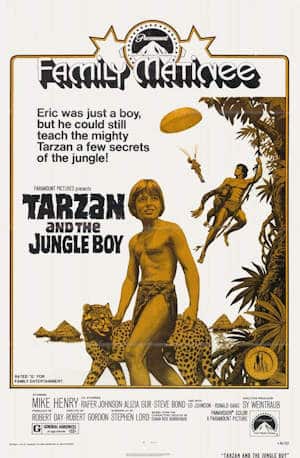 I grew up with the novels of Tarzan and his adventures, which shouldn't come as a surprise when you consider that I loved reading and Edgar Rice Burroughs's hero is considered to be one of the best-known literary characters in the world. There are numerous films based on the novels (over 200 are listed on IMDb) and I chose one from among them motivated by a promotional poster promising a Coming-of-Age tale of the sorts. Its title: Tarzan and the Jungle Boy.
In the film, Tarzan helps the female journalist Myrna (Alizia Gur) in her search for a young boy who supposedly lives in the jungle after surviving a plane crash which killed his father seven years earlier. Unfortunately, my expectations were not met as the character development was a joke, the acting wasn't convincing and the production design rather poor. The fact that the film was released back in 1968 does not excuse its imperfections, as there are films of considerable quality that were released in that same time frame.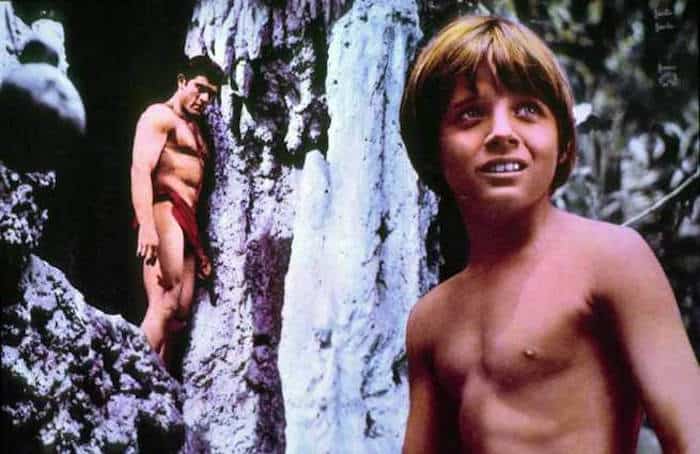 On the positive side, the actors looked their parts – Tarzan (Mike Henry) athletic and heroic, the jungle boy (Steve Bond) appearing full of youthful bravado, stamina and an adventurous spirit (though, for the sake of appearances, he shouldn't look as if he had just left the hair salon, considering that he is supposed to have lived several years in the jungle by himself). Unfortunately, the poor character development resulted in the fact that the Coming-of-Age themes don't exist.
Overall I'm surprised that a movie produced by Paramount Pictures is on par, or even inferior in quality, with low budgeted Mexican productions such as Zindy, the Swamp Boy (1973). But their targeted audiences, preteen boys, may still find them enjoyable to watch.
Official Trailer