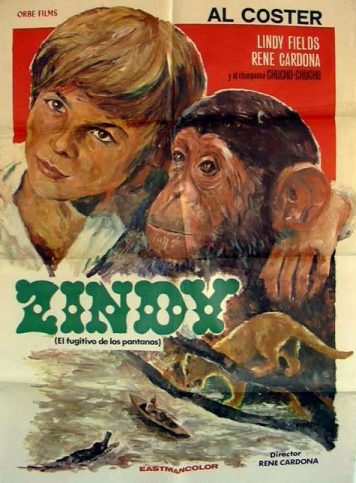 It is the dream life for many boys – living in the jungle, having a rifle, monkey, and tarantula for best friends. Daily adventures and no school  — except when your grandfather makes you copy something from a book).
That's the life of Zindy (René Cardona III), the 10-year-old protagonist of René Cardona Jr.'s 1973 Mexican adventure drama Zindy, the Swamp Boy.
When a cruel landlord kills the boy's parents, his grandfather (René Cardona) takes revenge and, afraid for the life of his infant grandson, takes Zindy to a jungle home where they live a fugitive's life. Hunting crocodiles and cohabiting with a chimpanzee and tarantula – Zindy has a hell of a life. Yet he wishes to prove himself and kill a fierce puma that wanders around the jungle swamp where Zingy and his grandfather live in a cabin.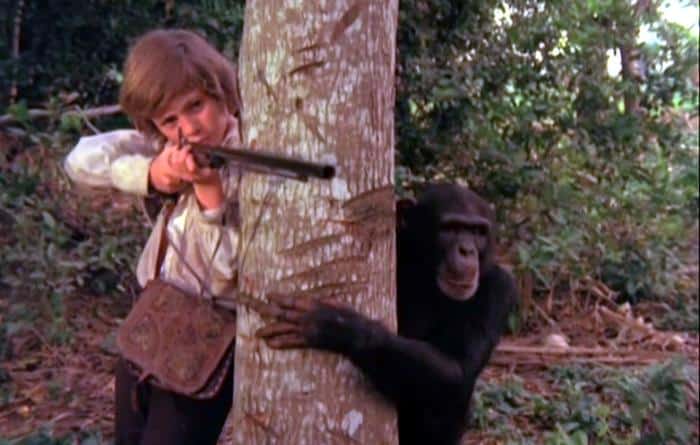 Although, as a film Zindy, the Swamp Boy features a lot of imperfections (such as ridiculous sound effects, unnecessarily long shots in which nothing happens, and the slightly annoying English dubbing), the film is surprisingly fun to watch, often thanks to the wonderful "acting" of Toribio (Zindy's chimpanzee friend). René Cardona III, in the lead role, does his best impersonation of the young Tarzan, such as swimming with a knife between his teeth toward a crocodile he is about to kill. His performance could have been even more convincing if not for the cheesy dialogue between him and his grandpa. As trivia (even if you may have already noticed), three generations of René Cardona's are involved in this film: grandfather, son, and grandson. But, for me, only the youngest member of that acting/directing family made an impression.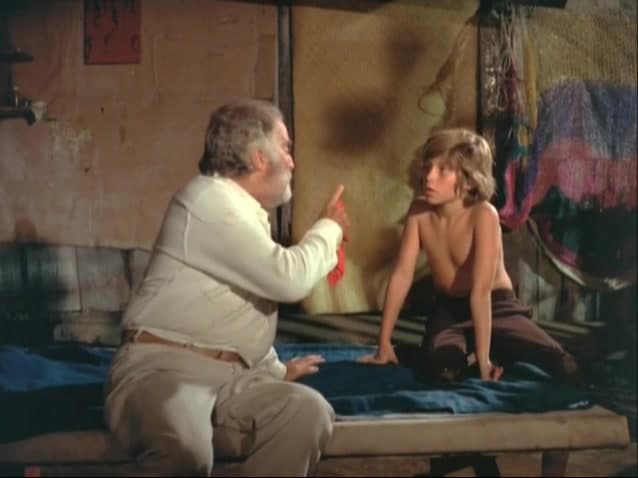 Zindy, the Swamp Boy will probably be most enjoyed by a preteen audience who won't be so picky about the film's imperfections. I must admit that I quite liked the finale, which differs from many we are used to these days. It's not a "must-see" film, but if you happen to come across it, you'll be provided with a pleasant way of spending 85 minutes of your time.