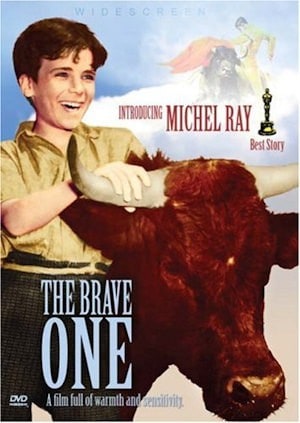 The Brave One (1956) tells the story of Leonardo (Michel Ray) – a young Mexican boy who raises a fighting bull from calf-hood. Essentially it's the classic human-animal relationships story that we have seen in so many movies with Coming-of-Age narratives such as Old Yeller, Duma, Free Willy and Kauwboy, to mention but a few, redefining the concepts of love and comradeship with the unique twist of having a bull for a pet.
According to the promotional narrative in the trailer: "…again and again and again your blood will raise, your heart stand still as you share the hopes and dreams and fears of every boy who ever had a pet …". And, while the second part of that statement is valid for modern-day viewers of any age, the film's lengthy run time is likely to cause boredom (instead of causing a rise in the blood).
What I found most exciting were the bullfighting scenes, which provided the sense of suspense that is somewhat lacking in other places of the film's story development. Only this time I found myself cheering for the bull instead of the matador (the bullfighter).
The Brave One was shot on location in Mexico, so the settings are both authentic and beautiful. Together with the orchestral soundtrack, they more than provide for the production values of the movie. The likable and charming appearance of young Michel Ray is another plus, even if at times his acting seems somewhat exaggerated.
Young children are likely to enjoy the film, even if some parents may choose not to let them view it due to the somewhat common stance against bullfighting nowadays (one I fail to understand).
http://www.imdb.com/title/tt0049030/combined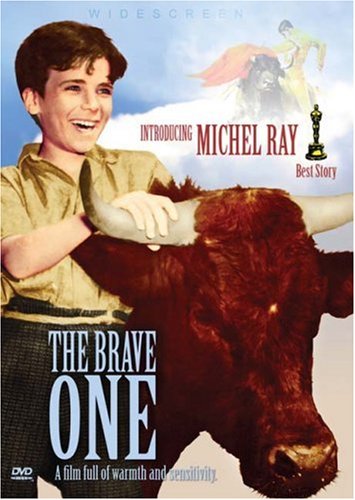 In short
"The Brave One" tells the story of Leonardo – a young Mexican boy who raises a fighting bull from calf-hood.