Coming of age books for girls are somewhat interesting in that they look not at the physical aspects of the shift between girlhood to womanhood, but at the mental gears that need to be shifted. In this respect, it's interesting to see the departure from girlhood as a choice of who they wish to become. There are some great books that cover this area; these are the Top 5.
Top 5 Coming of Age Books for Girls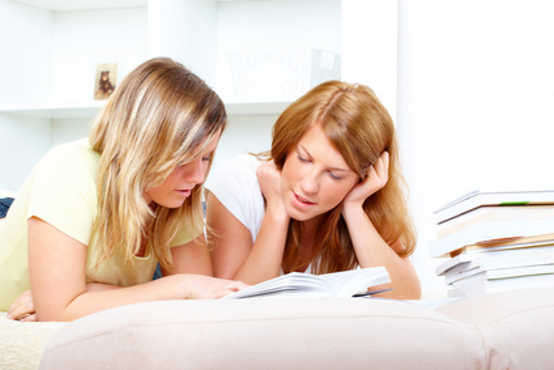 1. Little Women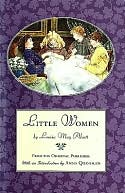 The perennial favorite is Little Women. The book has maintained its place as a book girls need to read because it shows incipient womanhood as a growing into responsibilities, and that as girls take on more responsibilities they tend to look at things differently than they did even a few years prior. Although there are some decidedly archaic modes of thought expressed (such as women being defining themselves through the men they marry), it nonetheless stands the test of time because it explores the change over from girl to woman as a process and not a swift metamorphosis as do more modern books.
2.Sisterhood of the Traveling Pants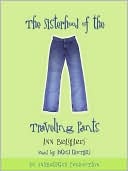 Sisterhood of the Traveling Pants is interesting in that explores the differences between what girls want to be through the obvious medium of a pair of pants. Each girl has different fantasies about what growing older should be, and then gets to explore the reality of that fantasy. It's fascinating because although each girl has the same goal, each goes at in a different manner and succeeds not by being the same as the other girls, but by taking strides as an individual. In essence, the girls are who they are and not forced to conform to standards of society as a whole.
3.Rubyfruit Jungle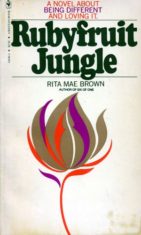 With same sex attraction becoming more and more a part of mainstream culture, some respect needs to be paid to Rubyfruit Jungle, about a young woman dealing with who she is over a period of years; its inclusion on this list is because a lot of that dealing with herself is during her early teen years.  Although a little more interesting in its subject matter than the other books on this list, its success is arguably the reason that coming-out novel is such a cliché today.
4.Camilla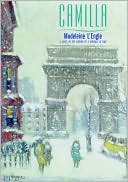 Camilla (aka "Camilla Dickinson") is an interesting book in that the author (Madeleine L'Engle) is better known for her science fiction. The book's namesake has to deal with a number of issues in short order, and deals with them with the strength she finds within herself because of dealing with them. The book explores numerous issues, but it keeps coming down to Camilla needing to be who she is and not what others want her to be. It makes for a nice low-key book in the genre.
5.The Truth About Forever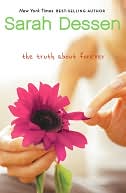 A number of coming of age stories seem to deal with death. The Truth About Forever is one that explores one girl's summer where it seems everything, good and bad, happens to her. She not only has to deal with the normal issues of life, but also the pangs of her father death. A bittersweet book, it is nonetheless one that comes highly recommended and is one that girls will identify strongly with.
There are many other books we looked while compiling this list and, while they did not make it in the TOP 5, we decided to list several to complement the ones showcased above:
Marjorie Morningstar by Herman Wouk
Desiree by AnneMarie Selinko
Paradise Park a novel by Allegra Goodman
The Birth of Venus by Sarah Dunant
Girl With a Pearl Earring by Tracy Chevalier
The Secret Life of Bees by Sue Monk Kidd
We hope that you have found this article interesting and informative. If you know other coming of age  books that did not make it in this list, please tell us about them by leaving a comment on this article. We are always open to extend the list to a top 10 or more if we see that there is enough interest towards these wonderful books of youthful development.
You may also be interested in out Top 5 list of Coming of age films for girls