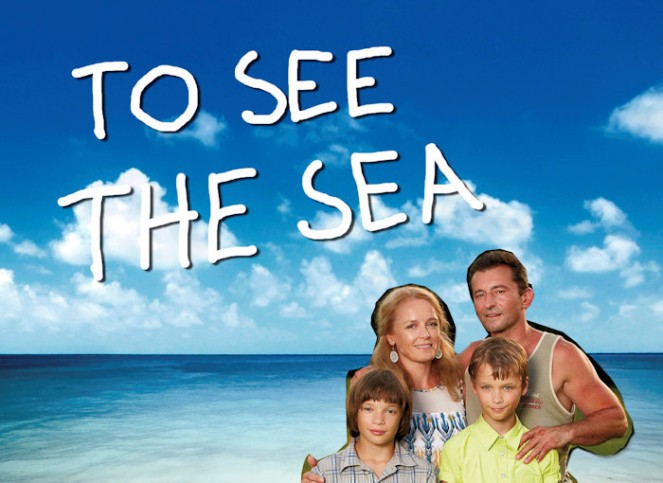 If you have ever wanted to experience the world through the eyes of an aspiring 11-year-old filmmaker, the Czech movie To See the Sea (original title: Pojedeme k moři) offers an opportunity to do just that.
Filmed and narrated by its young protagonist Tomas (Petr Simcák – who is on screen in just about every scene), the movie is a pseudo-documentary that follows the adventures of Tommy and his classmate and best friend Haris (Jan Marsál). A filmmaker should make a movie about something that he knows and that is why Tomas decides to shoot a film about his family. Accidently, the footage that Tomas takes reveals that his father keeps a carefully hidden secret. Suspecting foul play (perhaps cheating), Tomas decides to launch a full scale investigation utilizing his skills behind the camera to gather evidence.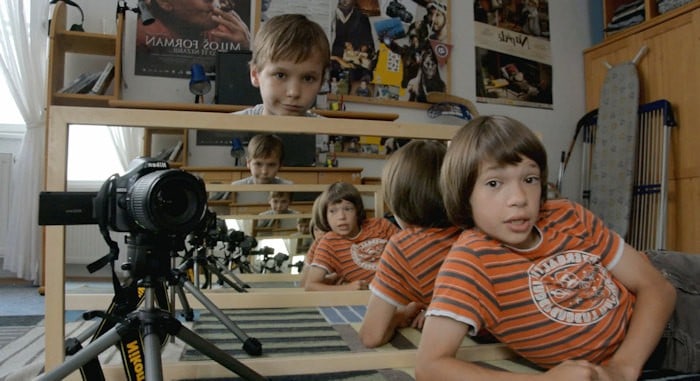 The film's director, Jirí Mádl (who also wrote the story), made sure that the film has livestream aesthetics by embracing the recent Periscope and YouTube culture. His film, while shot perfectly well with little to no camera imperfections, aims to give an impression of being not only shot, but narrated and edited by its young protagonist. This reminds one of the found-footage technique (where the events on screen are typically seen through the camera of one or more of the characters involved, often accompanied by their real-time off-camera commentary). An example is M. Night Shyamalan's 2015 horror flick The Visit. Yet, the story is told in an original way – making sure that clichés are virtually nonexistent.
Mádl's biggest achievement is the fact that his film captures both the impulsive playfulness of childhood and the seriousness of life.  The film is easy going and entertaining, yet manages to emit a surprising amount of significance, as the investigations of Tomas and Harris send them to a surprising voyage of self-discovery and life realizations.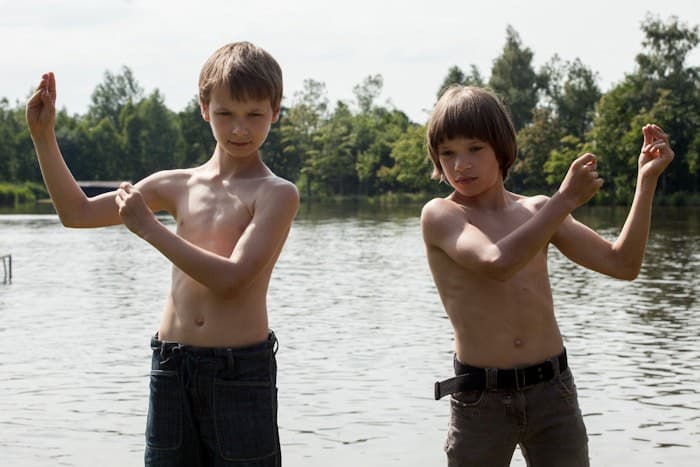 The talking to the camera technique brings a sense of intimacy with the characters that I really appreciate. Admittedly, not being part of the livestreaming culture myself, I could not identify fully with the protagonists (even if we share some common experiences). Yet, thanks to the charming appearance and charisma of the young actors in the lead roles, I enjoyed the story – both in its funny and serious aspects.  There are plenty of humorous scenes to keep the younger audience entertained and, while the comedy does not reach the class of Son of Rambow or Mickybo and Me (used for comparison on the basis of the presence of a close comradeship between two young boys and the fact that all are essentially a stories of growing up), it's unlikely that anyone will be bored by the time the final credits roll.
The film's DVD as sold on Ebay includes English Subtitles