A suspenseful drama written and directed by M. Night Shyamalan and starring Australia's most prominent young actor, Ed Oxenbould, HAS to be good…or so one would think.
Unfortunately, the premise of The Visit fails to capture one's interest for its entire duration. This is mainly due to the fact that the found-footage (where the events on screen are typically seen through the camera of one or more of the characters involved, often accompanied by their real-time off-camera commentary) horror subgenre has become so cliché ridden that even Shyamalan's trade mark "sudden plot twist" is not enough to make one recall the film a day after seeing it – or at least get a little scared while watching. In fact, it's hard to believe that The Visit was directed by the same person responsible for the cinematic masterpiece The Sixth Sense.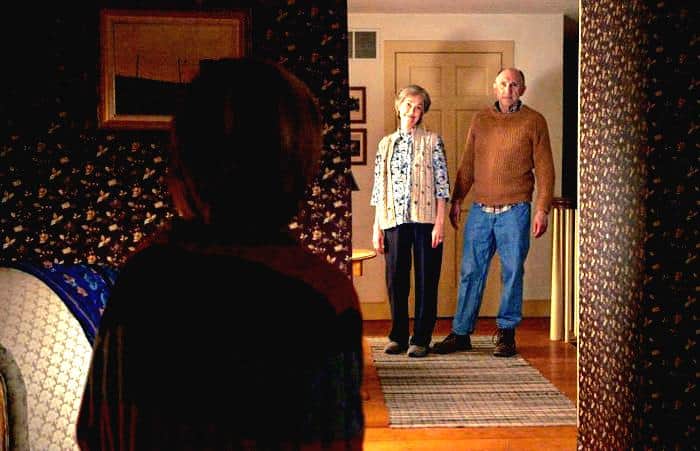 The film's plot is simple enough: brother Tyler (Ed Oxenbould) and sister Rebecca (Olivia DeJonge) Jamison are sent by their mom to a farm in rural Pennsylvania farm to spend a week so as to get to know their maternal grandparents. The kids have never seen their grandparents due to their mom's escape from the family nest after her teen-aged boyfriend got her pregnant in high school. Rebecca is an aspiring filmmaker intent on filming the entire experience of meeting their grandparents for the very first time, which is why the shaky hand held camera is the predominant technique used in the film.  Unfortunately, not much realism is achieved despite that fact. Tyler perfectly fits the stereotype of an awkward teen eager to impress the ladies – if not with his looks, then with his "astonishing" rapping skills.
Upon arriving at their grandparents' farm, the kids are informed of the bedtime in the house – 9.30 pm  – and told that going outside of their room past that hour wouldn't be a wise thing to do. But,  kids being kids, Rebecca and Tyler do it anyway – only to discover that there is much more on this farm than first meets the eye and their relatives are not who they seem to be …( just like the infamous saying in the Twin Peaks series, "The Owls Are Not What They Seem").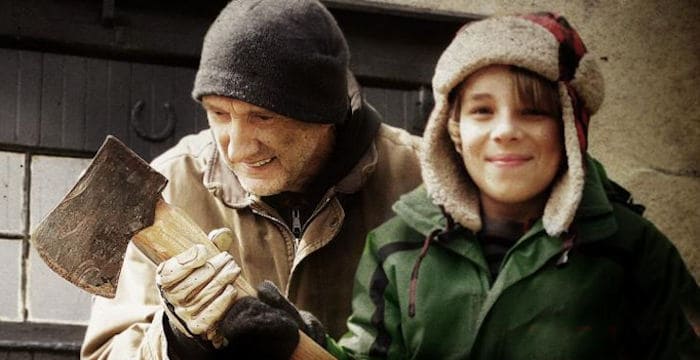 What follows feels like a distasteful adaptation of the Hansel and Gretel fairy tale – complete with  "Would you mind climbing inside the oven to clean it?" phrase – modernized (we have Skype and cameras nowadays) and softened down to a PG 13 horror comedy flick. This one fails to really engage the viewer, however, despite the fact that child characters in horror flicks are the epitome of the ideal victim who typically make anyone watching care about.
Of course there are some better than average acting performances – such as that of Ed Oxenbould, who steals just about every scene he appears in. But just like his two previous films (both of which I've had the privilege of observing his acting) Alexander and the Terrible, Horrible, No Good, Very Bad Day and Paper Planes, I feel slightly disappointed that such a promising young talent has been stuck in mediocre productions.
The Visit – Trailer