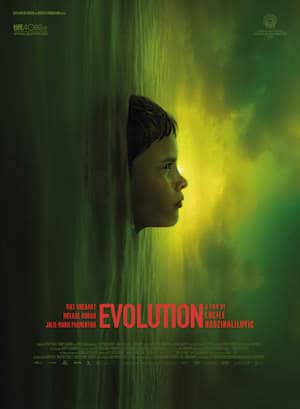 When I first came upon the trailer of Lucile Hadzihalilovic's film Evolution, I was really impressed by the stunning beauty of its visuals. The trailer also manages to reveal the Coming-of-Age focus of the narrative (thanks to the frequent scenes featuring the film's main character — an 11-year-old boy), and a slightly nightmarish prevailing mood.
Most of those first impressions were confirmed by the film itself, but I must admit that it could also fit the art-house category and that the predominant feeling that it aroused in me was one of confusion (and revulsion in certain scenes) as I had a hard time deciphering what was happening and wondering if the symbolic meaning of it was of greater importance than the happenings themselves.
Evolution Trailer 
The setting is bizarre enough: a small isolated island inhabited by a commune packed with women and preteen boys (not a man in sight). A woman takes care of her boy – in what appears to be a mother-son relationship, but it soon turns out that first impressions could be misleading.  To quote the infamous line from Twin Peaks: "The Owls Are Not What They Seem".  The children are free to roam around and explore – living what appears to be a normal (if Spartan-like) childhood and the action begins to unfold when the 11-year-old Nicolas (Max Brebant) discovers a body of another boy while diving in the ocean. Disturbed and distressed, Nicolas shares his discovery with his "mother" (Julie-Marie Parmentier), only to have it dismissed as a product of his imagination. Sure enough, when they go to look for the body on the next day, it has disappeared. Maybe there never was a body.…or maybe someone took care of it…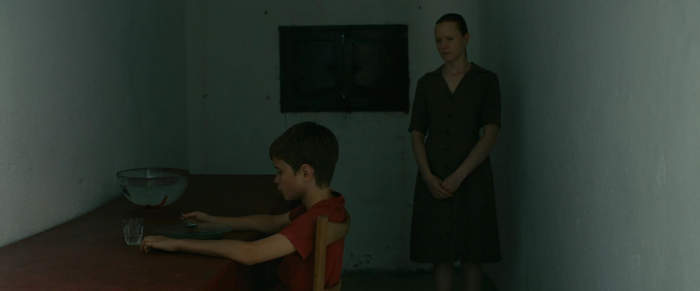 Soon after, Nicolas is sent for treatment in a desolate clinic where strict nurses conduct horrid experiments with the boys under the pretense of curing their illnesses. Feeling (and looking) perfectly healthy, Nicolas begins to suspect that he and his friends are being lied to and decides to investigate further. His discoveries eventually reveal the truth about the "mothers", the kids and the absence of teenaged or adult males, but also puts him on a collision course with the norms and expectations of the society to which he belongs.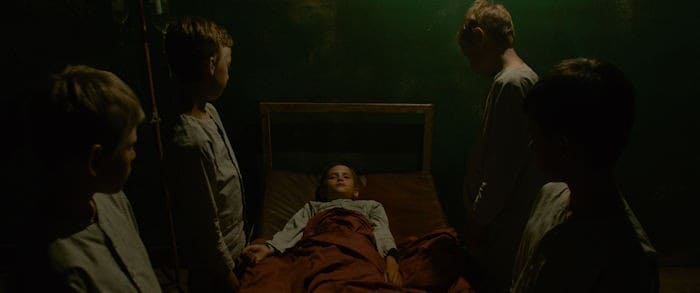 Admittedly, despite the visually stunning cinematography with its incredible underwater footage and attention to details, the ambiguity of the narrative resulted in a slight feeling of boredom. Evolution is a film that can only be fully appreciated if one is willing to give a lot of thought to the happenings on screen and their meaning. So, in my case, I found myself appreciating the film more now, as I write about it, than while actually watching it.
The mise-en-scène of Evolution (the arrangement of everything that appears in a film– actors, lighting, décor, props, and costume) is impeccable and aided by a sinister, tension building musical score that manages to set a persistently mysterious (sometimes nightmarish) tone throughout its duration. This places the film in the art-house horror category with the likes of Severin Fiala and Veronika Franz's 2014 movie Goodnight Mommy (Original title: Ich seh, Ich seh). Having said that, the movie has important Coming-of-Age motifs as we observe the young Nicolas embark on a quest to discoverer the mystery of his surroundings and his making of decisions that are guaranteed to strongly affect his future.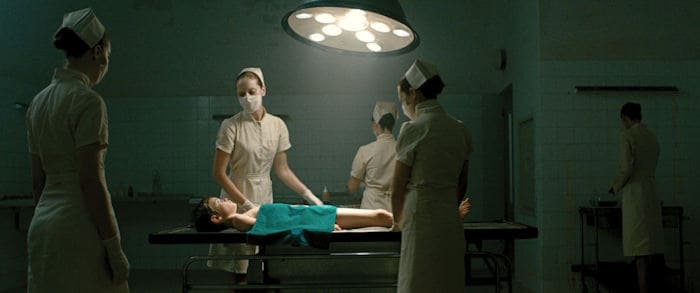 The young Belgian actor Max Brebant (who first appeared in The White Ribbon) delivers an excellent performance, allowing the viewer to sense his confusion and fears which, if the plot was slightly less ambiguous, would have impressed even more than it already did.
All in all, I hesitate to wholeheartedly recommend Evolution. It's a piece of independent cinema that is likely to appeal  mostly to a niche audience – people interested in filmmaking per se, people enjoying mental puzzles and die-hard fans of the Art-House stylistic. The Coming-of-Age motif was not enough to make me like the film as much as the polished fantasy of Spielberg's A.I. (to give an example with a widely popular title) and even the German Goodnight Mommy. The film is also unsuitable for younger audiences who will be either too scared or repelled by some of its scenes, as well as to die-hard horror fans.
Unless you are in one of the categories I mentioned above, I would skip this film in favor of one with a more consistently told story.
http://www.imdb.com/title/tt4291590/combined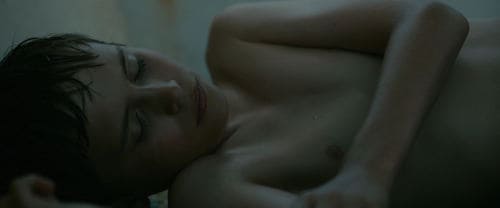 In short
A film from the art house horror genre with Coming-of-Age motifs. Not for the faint hearted.