Das weisse Band (The White Ribbon) Review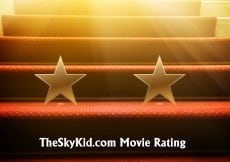 I don't usually write negative reviews, as most of the time I am well prepared for what I am about to see when I pick a new film. ¨The White Ribbon¨  surprised me as it turned out quite different than what I imagined it would be.
First of all, the film is not coming of age – or at least not if you consider the individual, as one may argue that the director portrays the coming of age of a whole society (the white ribbon of the title symbolizes an innocence that has now been lost).
To start with, I was mislead by the description of the film at Wikipedia.  According to it:
¨The screenplay focuses on a children's choir in a village in northern Germany just before World War I¨.
After reading that, and looking at the film's front cover, I expected that the film would be similar to ¨Les choristes¨ and be a bit focused on music. Instead, I watched a psychological portrayal of the society in a small rural village in  Germany.
Most of the time while watching the film I was trying to grasp its meaning and the relation between the scenes and the ideas which the director wanted to express. This was not an easy task as Michael Haneke seemingly aimed to make his film as chaotic and challenging to interpret as possible. Despite the symbolism in the film and the intriguing narration, I was rather bored by the film – partly because I found the action too slow.  Thankfully, the majority of the actors were talented enough to make the viewer interested in the events in which their characters participated.  Puritanism, discipline, violence and abuse are the interrelated themes which are integrated into the storyline.
Despite being a new production, the entire film is shot in black and white, which I think was a good cinematographic decision. The film won several awards, including the Palme d'Or at the 62nd Cannes Film Festival – yet I hesitate recommending it.