If you are looking for a light-hearted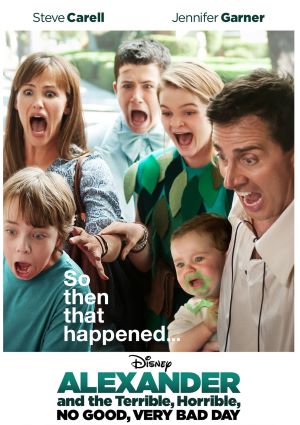 comedy (the kind one would expect from Disney) with an bright young actor in the lead role — look no further than Alexander and the Terrible, Horrible, No Good, Very Bad Day. That's quite a long title for a film – but it certainly catches one's attention.
Narrated in the first person by its protagonist, 12-year-old Alexander Cooper (Ed Oxenbould), the film focuses on a day in his life and the life of his family. And not just any day , but on one that is "Terrible, Horrible, No Good, Very Bad".
In middle school one faces a lot of challenges and, at the age of 12, things can get overwhelming at times: no one seems to understand you and things don't always go your way.  So it's only natural that, in that situation, a kid would wish that everyone around him would have the same kind of messed up day that he's having…
But one has to be careful with wishes — for sometimes they come true!
The plot is a loose adaptation of the 1972 children's book of the same name. In fact the adaptation is so loose that you could say that the film was merely inspired by the book.  The action is set "now-a-days" and the result is a modern Coming-of-Age comedy. The narrative is filled with references to first love, peer pressure, the desire to be popular (or at least not unpopular — if that's even an option), friendship, text bombs, phone apps and all the rest of the things with which today's youth grow up.
Alexander and the Terrible, Horrible, No Good, Very Bad Day shares a lot of similarities with both the Diary of A Wimpy Kid films and the American sitcom The Middle. And, while it doesn't impress with high cinematic or narrative values, it's guaranteed to bring a smile to your face. All in all, Alexander and the Terrible, Horrible, No Good, Very Bad Day is a family film that doesn't fare well with repetitive viewings, but is fully capable of engaging audiences of all ages on a Friday evening.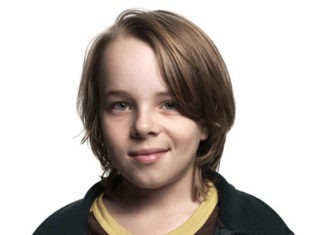 The entire cast delivers outstanding performances, despite the fact that they have to portray rather stereotypical characters. Ed Oxenbould, in particular, is amazing as Alexander and one really gets involved with him and the misfortunes of his family. The now 13-year-old Australian actor appears to really get the mindset of his character (no wonder) and that really shows. His accent makes his character even more adorable, even though I imagine some viewers may find it a bit of an annoyance.
I enjoyed the film for what it is: a fun little flick. That being said, I can't help but wonder why the rating on IMDB is not higher — other than the possibility that fans of the book might be disappointed that the film doesn't follow closely enough with it and have viewed it with the wrong expectations.
Still, you will be better off seeing the film and making your own judgement. It has all the ingredients a Coming-of-Age comedy should have.
Official Trailer