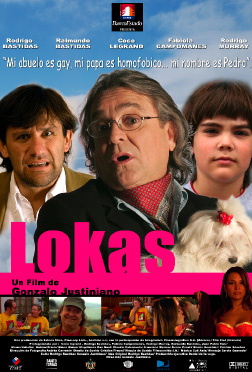 I hadn't laughed so hard in a long time. Lokas is a wonderful comedy from Chile directed by one of that country's greatest directors: Gonzalo Justiniano. The plot follows the adventures of Charly, a middle-aged man who lives with his son Pedro (Raimundo Bastidas) in Mexico City. Unfortunately, he gets in trouble and is sent to serve a short sentence in jail.  When he gets out, he is unable to find a job and has no other choice but to take his son and return to Chile where his father lives. The last time he saw his father was some 30 years before.  Much to his surprise, he finds out that his father is gay and lives with another person. That, in itself, is quite stressful for Charly who stands as a homophobe.
The screenplay was written by Rodrigo Bastidas, who stars in the film himself in the role of Charley. He takes his son Raimundo along and thanks to that the viewer can enjoy the first class acting of young Raimundo in the role of Pedro.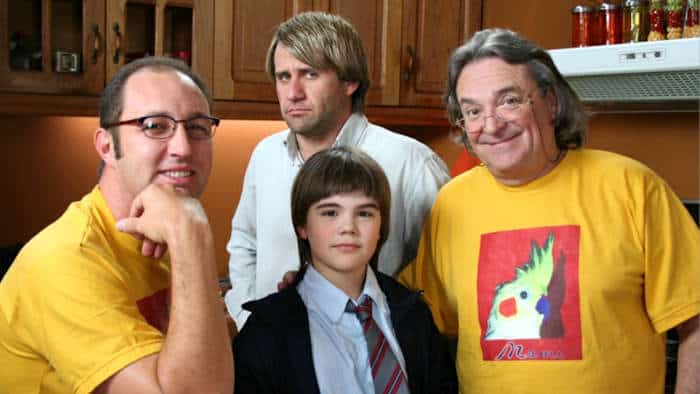 In an interview, Rodrigo shared some insight into why he decided to write the script:
"Half a year ago, Raimundo asked me: "Hey Dad, will I be gay?" I said "Look, I think not, your behavior, you say you like girls, you're in love with this here, that there, so from that point of view, no." Afterwards, those concerns of sexual identity became part of the movie  Lokas.
Some move critic agency rated the film "Suitable for persons over 14", which surprised its creators.  They found that decision to be discriminatory and declared that it is absurd that the entire film is censored in this way.  The director Gonzalo Justiniano said:
"We are surprised by the ratification of age, because the theme of the film today should not be a taboo for children."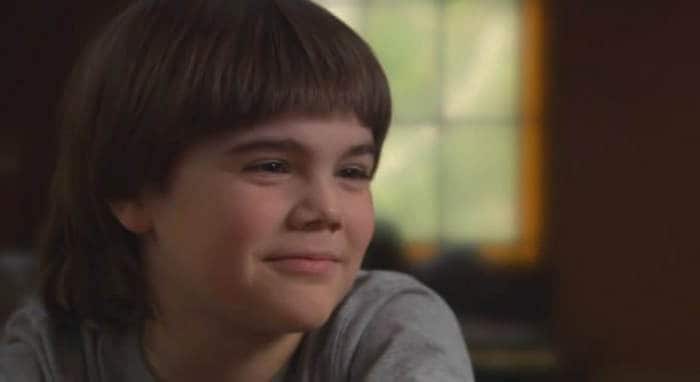 Rodrigo Bastidas also commented that this movie is for all audiences. "One of its main protagonists, and the theme of the film, is a child of 11 years, who accepted his grandfather being gay naturally, without discriminating. I think it's a film for over 10 years … if one must put a number to it.  I find it very educational to go with your child of 10, 11 or 12 years to see a movie like this."
In this respect, in my opinion the viewer must consider that the movie rating was wrong as there is not a single scene which I would consider offensive for any age. Rather, it contains well taught lessons about tolerance and acceptance of people as they are.
The director's idea was to build a tender and funny film that could also would entertain, and I think he successfully met those objectives.  My mom saw few scenes and really liked it too – so much that she wanted to see the whole of it tomorrow.  And that, at least for me, means a lot as we rarely like the same films.
http://www.imdb.com/title/tt1345492/combined