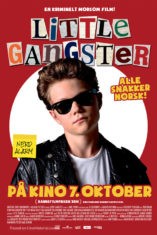 The best scenes in the 2015 Dutch film Little Gangster (Original title: De Boskampi's) are at the beginning and the end. They contain vibrant images, a wild musical score and funny original editing — enough to convince the viewer that an original twist of the all too familiar anti-bullying theme will make the film truly enjoyable to watch.
But alas. For a film with a duration a little short of two hours – most of the content in between is cliché-ridden and silly.
The silly part comes from the desire of the filmmakers to make the story suitable for the youngest audiences. But, in this day and age, I'm convinced that the key to a well done film lies in originality, as proven by another film dealing with bullying, My Best Enemy (Original title: Min bedste fjende) (Denmark, 2010).
Trailer
Little Gangster screened at the Sundance Film Festival in 2016 and is now available on DVD and Netflix
While most of the film's content does not impress, the few good scenes, filled with witty humor and the message of reinventing oneself, friendship and determination, do come across well — in a non-preachy, family-friendly manner. That, despite the stereotypical characters and their amplified quirkiness (or may be because of it), is used as comedy relief.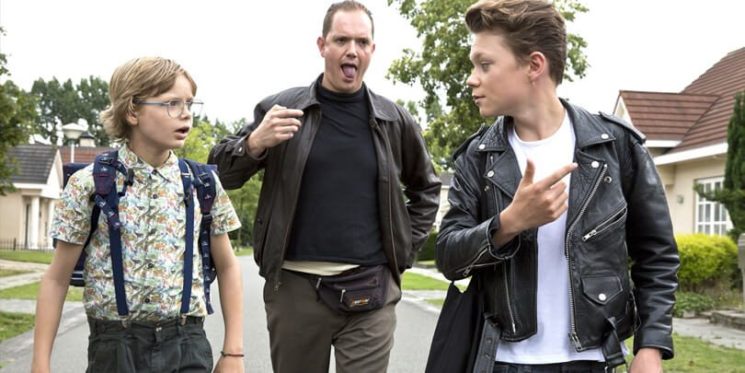 The plot of the film will feel quite familiar to fans of the Coming-of-Age genre.   Rikkie Boskamp (Thor Braun) is a twelve year old boy who is fed up with being bullied all the time. His father, Paul Boskamp (Henry van Loon), works as an accountant and, in Rikkie's eyes, is as far from a role model as one can get. In fact, if anything, his "dorky" appeal influences Rikkie's own image at school.
The teen then decides to take things into his own hands. His father gets a job promotion which necessitates them moving to a new town. Rikkie uses the move to a new city to reinvent himself… into the son of an Italian Mafia boss, Paolo Boskampi.
The biggest issue I have with the film lies in its lost potential. For example, if it had managed to retain throughout the picture the appeal of the visual effects and the editing of the 2010 Norwegian film by Arild Andresen, The Liverpool Goalie, all the imperfections of the story line could have been easily forgiven. But, sadly, that's not the case and the film delivers a "dumbed down" kid's story with few good moments – nothing more.
[imdb]https://www.imdb.com/title/tt3845822/reference[/imdb]
De Boskampi's/Little Gangster (2015)
Conclusion
A twelve year old boy, fed up with being bullied all the time, uses his family's move to a new city to reinvent himself: into the son of a Mafia chieftan.