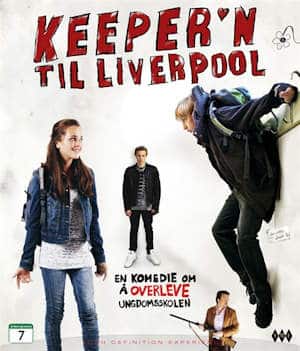 If one judges a movie by its title, the 2010 Norwegian film by Arild Andresen, The Liverpool Goalie, could be easily mistaken for a sports-oriented flick.  You know the kind: Carlitos and the Chance of a Lifetime, Devil's Kickers, Kicking and Screaming, and Believe are just a few of the many sports films the Coming-of-Age genre is so rich with.
So yes, titles can be misleading, but only slightly so in the case of The Liverpool Goalie. The sports motif is present but is not pivotal for the film's storyline. Based upon a novel by the Norwegian author Lars Maehle (who has authored a number of books for children, both fiction and nonfiction), The Liverpool Goalie tells the story of 13-year-old Jo (Ask von der Hagen).
Jo is an introverted kid, shy (and slightly wimpy) with a vivid imagination — navigating through the peculiar world of middle school (where bullies lurk) and home (run by a single and ever working mom). To make things more complicated, a new girl, Mari (played by Susanne Boucher), joins Jo's class and, thanks to her beauty and intellect, he falls madly in love with her. First loves are the strongest, or so they say.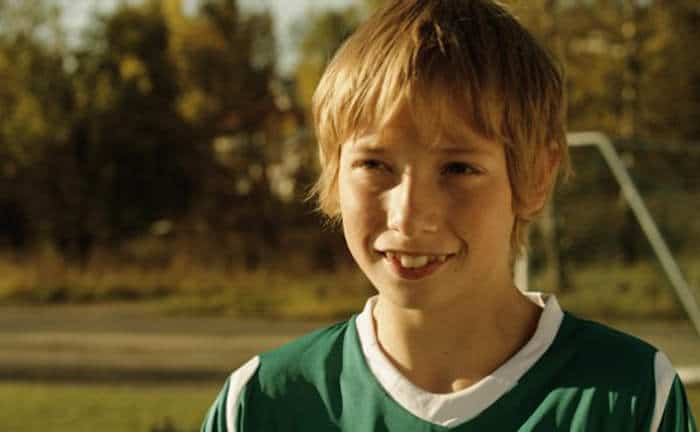 I have rarely seen such a quirky character as the young protagonist of The Liverpool Goalie. His mom's constant worries have rubbed off on him, and he spends a lot of his time imagining a zillion possible outcomes of his decisions or actions that may end his youthful life in a gruesome manner. His fantasies – ingeniously portrayed on screen as sequences of possible happenings and narrated in the first-person by him — provide for great comedy relief, even if most of the humor is black and poor Jo's fear and anxiety shine through. To avoid trouble, Jo has agreed to do a classmate's homework, a classmate who uses his superior physique to intimidate the already very daunted boy. And when Mari joins his class… things go completely out of control.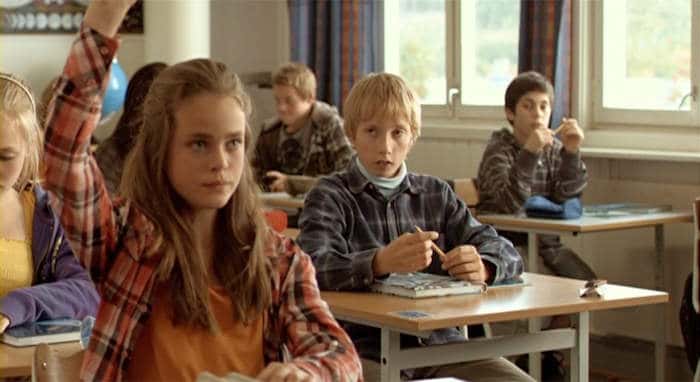 On several occasions I have praised Scandinavian filmmakers for their ingenious ways of portraying youthful life (most recently in the review of the 2002 film from Finland Changes/Muutoksii). The Liverpool Goalie is no exception. Having previously demonstrated his ability to direct young actors in the 2006 TV Series Gutta Boys (highly recommended for any fan of the Coming-of-Age genre), Andresen's directing is still quite refreshing, helping a young cast deliver natural performances, as opposed to the over-rehearsed and stilted ones that plague many films featuring young, amateur actors.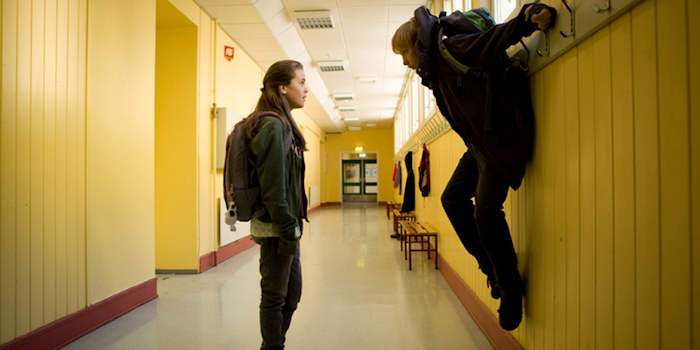 And yet, while the acting is excellent, it's the visual effects and the editing that makes The Liverpool Goalie an absolute joy to watch. From the very first scene (and even during the opening credits), one is exposed to an original, brightly colored, and energetic manner of storytelling. It might be dark humor with a tint of sarcasm, yet the viewer will hardly be able to wipe a smile off his face once the story gets going.
A story as quirky as its protagonist, yet terrific in showcasing the inner world of an adolescent boy. To some viewers, Jo's fantasies and ideas about life might seem a bit wicked and funky, but most people will probably recall having similar thoughts at that age (nostalgia striking back). Or, if the viewer is younger (it's a kid-oriented film after all), he will probably identify with like situations in his own life.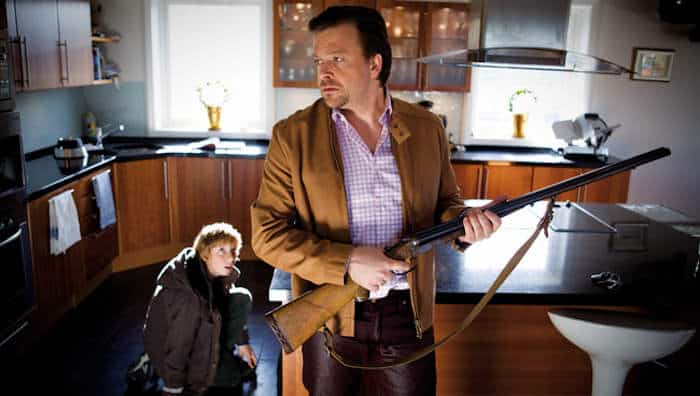 First-love, friendship, bullying, self-acceptance, and respect are characteristics of many Coming-of-Age films. But, fear not.  The Liverpool Goalie lacks clichés and is great fun to watch.
There are some serious issues below the light-hearted surface of the film, making it suitable for older audiences who may choose to focus on them, in addition to laughing their heads off at the funky scenes. But that's optional, ensuring everyone will find something to enjoy in Arild Andresen's movie. The Liverpool Goalie may not be preachy or overly concerned with realism (though, from what I've seen, the life of some Norwegian kids may be exactly as shown). Still, it delivers fun and a refreshing cinematic experience.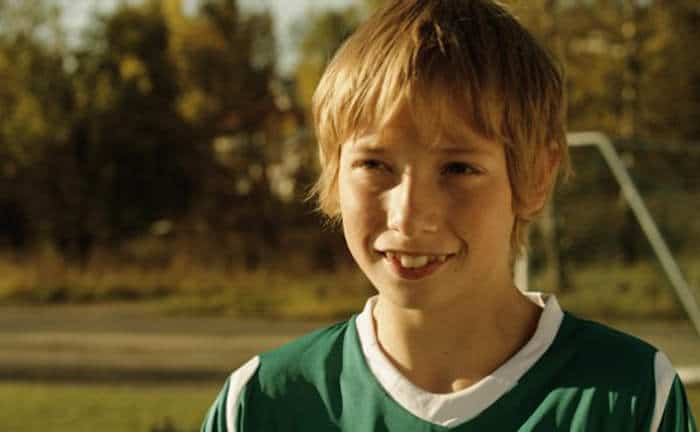 The Liverpool Goalie (2010)
CONCLUSION
First-love, friendship, bullying, self-acceptance and respect, The Liverpool Goalie shares the characteristics of many Coming-of-Age films, but without clichés. A fun filled, refreshing cinematic experience.